Tennessee
A relentless force for longer, healthier lives in Tennessee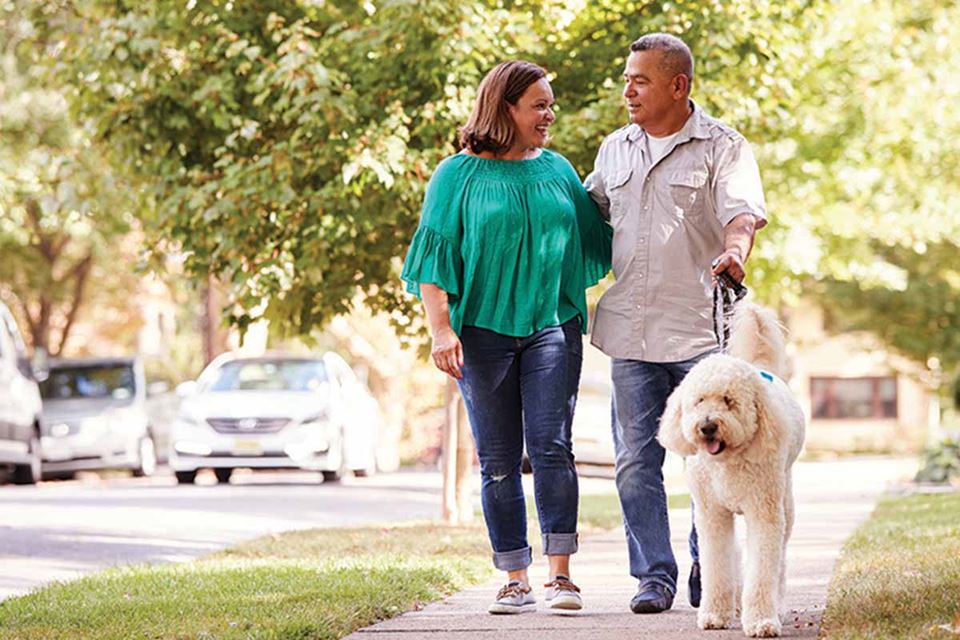 Getting to the Heart of Stroke™ Initiative
This Nashville initiative, supported by HCA Healthcare and the HCA Healthcare Foundation, focuses on preventing, treating and beating stroke. By providing consumer and health care professional education nationwide, we are deepening the collaboration between neurology and cardiology and empowering communities to reduce stroke risks and improve health outcomes.
Creating Sustainable Impact in Knoxville
The Knoxville team worked with Wesley House, a local non-profit serving one of the most historically under-resourced communities in the city, to meet some of the community's health needs and inspire sustainable heart-healthy interventions for their food pantry. We provided a cold storage unit to increase Wesley House's distribution of fresh fruits and vegetables, along with connecting them to Cherokee Health Systems' mobile clinic to provide blood pressure monitoring equipment, educational resources, and training for their staff.
BBQ Pulled Pork Sliders with Homemade Potato Chips
Tennessee is home to barbecue! Here is a great American, Simple Cooking with Heart dish to make on a game day, a weekend or when you have a little extra time.
Memphis is making a difference through EmPOWERED to Serve Business Accelerator™
The Mid-South was one of four markets to participate in a national American Heart Association grant funding program called EmPOWERED to Serve Business Accelerator™ that gives social entrepreneurs, startups and businesses focusing on health impact the tools and support to grow and scale.
Learn more about the EmPOWERED to Serve Business Accelerator
Chattanooga launched Healthy for Life®
The Chattanooga team with the assistance of local farmers market, foodbank, and local university launched it's Healthy for Life program this fall. They are offering healthy cooking classes and grocery shopping demonstrations planned for locally designated food deserts. The first of 3 classes took place this fall.
For more information, visit Healthy for Life
Fighting to decrease e-cigarette use in Tennessee
o Daily e-cigarette use has been steadily increasing among U.S. adults, according to new research supported by the American Heart Association's Tobacco Center of Regulatory Science and JAMA Network Open journal of the American Medical Association.
Learn More About E-Cigarette Use in TN
Take Damar Hamlin's #3forHeart™ CPR Challenge ❤️
Join Damar in taking 3 simple steps to support CPR education and training, research and other lifesaving programs. You can help save lives today.
The American Heart Association is committed to driving equitable health impact in Tennessee through local initiatives that encourage and support our next generation - like working with local clinics and community partners to check blood pressure, reducing tobacco vaping use, and increasing access to heart healthy food.
In 2021, we reached more than 850,000 people with our sustainable community changes. We worked with all area health systems on quality care, provided resources and engaged students at school, and funded more than $13 million in research and scholarships. In addition, we raise funds locally through events such as our annual Heart Walks, Go Red for Women Luncheons and Heart Balls in Nashville, Knoxville, Chattanooga and Memphis which gives donors and volunteers the opportunity to see, celebrate and be inspired by the stories that fuel our lifesaving mission.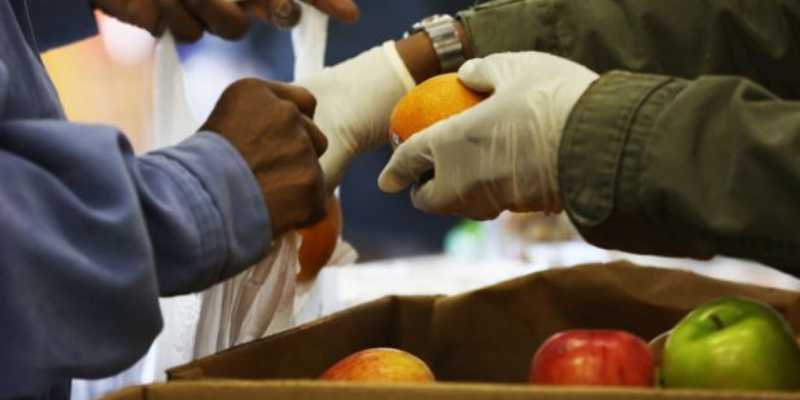 Advocacy has had a mission-critical role in the Association's work for more than 40 years. Our legislative and regulatory priorities help to mitigate risk factors and protect survivors in communities across the country. We support the enactment of evidence-based public policies that lead to longer, healthier lives.
Public policy advocacy is an essential strategy used by the American Heart Association and American Stroke Association to affect necessary and sustainable policy, system and environmental changes that help Americans build healthier lives free of cardiovascular disease and stroke.
Our efforts in Tennessee and its communities are focused on six major policy areas. These are: Tobacco Free, Health Equity, Quality Systems of Care, Healthy Eating, Active Living, and Access to Care.
Chair
Renee Ford
Elliott Davis
President
Dr. Alison L. Bailey
Centennial Heart at Parkridge
Members
Gregg T. Gentry
Erlanger Health System
Corinne Henderson
Henderson + Gardner, PLLC
Chris Hopkins
Apogee Wealth Partners
Dr. Shewanee Howard-Baptiste
AHA Leadership Development Chair,
University of Tennessee at Chattanooga
Dr. Quincy Jenkins
Chattanooga State Community College
Dr. Mary Lambert
City of Chattanooga
Twila Layne
We R CPR
Dr. Chris LeSar
AHA Immediate Past President,
Vascular Institute of Chattanooga
Dr. Harish Manyam
Erlanger Health System
Glenn Morris
AHA Immediate Past Chair,
M&M Industries
D. Channing Muller
DCM Communications
Thomas H. Ozburn
FACHE, Parkridge Health System
Pastor Ernest Reid
Second Missionary Baptist Church
Scott Rowe, PT
Encompass Health
President
Dr. Brian Wiseman
The University of Tennessee Medical Center
Chair
Ken Parent
Pilot Company
Members
Andy Beam
Pinnacle Financial Partners
Tony Benton, Chair-Elect
Tennova Healthcare
Brett Foster
Knox County Schools
Eddie Jett
MBI Companies
Luke Johnson
Covenant Health
Charles F. Lomax, Jr.
City of Knoxville
Dr. Sumeet Sharma, President-Elect
East Tennessee Children's Hospital
Cheryl Smith
CPR Choice
Marsha Spence, PhD, MPH, RDN, LDN
The University of Tennessee
Chair
Michael Wiechart
TeamHealth
President
Daniel Munoz, M.D.
Vanderbilt Heart & Vascular Center
Leadership Development Chair
Eric Evans
Surgery Partners
Immediate Past Chair
Ken Misch
MEDHOST
Incoming President
Herman Williams, M.D.
BDO Consulting
Members
Greg Allen
Scott Cihak
TriStar Centennial Medical Center
Terry Hardesty
Deloitte
Saletta Holloway, Ed. D
Meharry Medical College
Alfred Lumsdaine
Ardent Health
Thomas Nantais
Vanderbilt Adult Ambulatory Operations
Pal Narayanan
GEODIS
Evelio Rodriguez, M.D.
Ascension Saint Thomas Heart
Margaret Rush, M.D.
Monroe Carell Jr. Children's Hospital at Vanderbilt
Saurabh Sinha
emids
Fahad Tahir
Ascension Saint Thomas
Joseph Webb, D.Sc., FACHE
Nashville Healthcare Center
A. Brian Wilcox, Jr., M.D.
Ascension Saint Thomas
John C. Witt, M.D.
Skyline Neuroscience Associates
Karey L. Witty
Valtrius
Beth Workman
United Derm Partners
President
Dr. John Jefferies
UT Methodist
Chair
Doug McGowen
City of Memphis
Dr. Andrei Alexandrov
UTHSC
Jenny Bartlett-Prescott
Church Health
Valerie Bearup
Morris Marketing Group
Andy Davis
Turner Construction Company
Dr. Cassandra Howard
Methodist Germantown Hospital
Dr. John Jefferies
UT Methodist
Dr. Asish Joshi
University of Memphis
Paaj Kurapati
University of Memphis
Roxanne McGonigal
Caesars Entertainment Corporation
Doug McGowen
City of Memphis
Angela Moss
First Horizon Bank
Robyn Sharp
International Paper
Jim Sweeney
Path AI Diagnositics
Dr. Michelle Taylor
Shelby Co Health Dept
Manoucheka Thermitus
Regional One Health
Dr. Benjamin "Rush" Waller
UTHSC/Le Bonheur
Brian Yoakum
Evans Petree PC
Marques Young
Edward Jones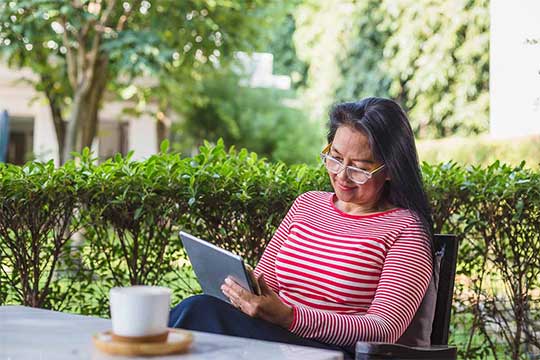 Heart and Stroke News
Find science-based stories about heart and brain health and inspiring survivor profiles from American Heart Association News.