American Heart Association
CSRA
A relentless force for longer, healthier lives in our community.
Imagine a community where healthy choices are equitable and accessible, where your zip code does not determine your health. Across the CSRA, we are fighting for longer lives by making the places where we live, learn, work, play, pray and heal as healthy as they can be.
Food insecurity, healthy food access, and access to quality health care are our greatest needs here in the CSRA. Our Board of Directors and our team are addressing ways to improve health and reduce socioeconomic barriers in our community.
In CSRA neighborhoods, you can find a life expectancy difference of 12 years and a median income difference of $110,000.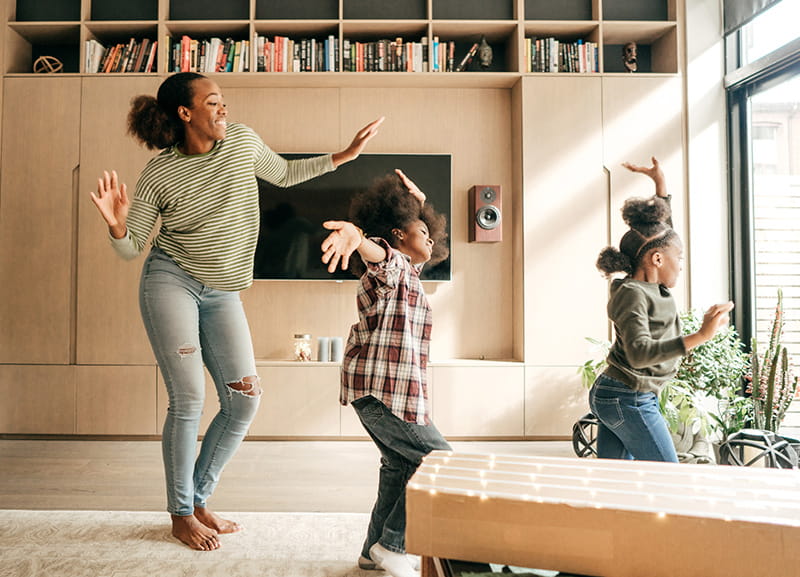 Healthy at Home
No need to feel alone while you're isolated. Let's connect as a community and learn new ways to eat healthy, get active, and manage stress while staying safe at home.
Help Us Save Lives
Your support is critical to our work fighting heart disease and stroke, especially as we address the challenges of COVID-19. Please make your lifesaving gift today.
Local Events
Commit to a healthy future, and together let's build the health of the CSRA.
There are no upcoming events in your area at this time. Please participate in a Virtual Heart Walk.
A Culture of Health & Wellness
Everyone deserves the best possible life, and it starts right here in our community.
Brittany's passion for health began when her father passed away following a heart attack. It was then that she realized the importance of research, education, and medicine, and became passionate about promoting Hands-Only CPR and health. Three years later, Brittany's mother, Charlene Bagwell, experienced a heart attack. Doctors were able to save her and give her a second chance at life. "As her caretaker," Brittany reflects, "I've seen her fight daily to live her best life and work to have a strong heart in order to make more memories with her children and grandchildren."

Brittany Bagwell, Owner of Brittany's Boutique
Funding life-saving research in our own backyard
Community leaders and volunteers got a behind-the-scenes tour of the Georgia Prevention Center, an Augusta University Health research facility, to learn how local donations save local lives. Since 1949, the American Heart Association has invested more than $4.5 billion toward scientific research, more than any other organization outside of the federal government. Currently, $6 million is at the Medical Collee of Georgia and the Dental College of Georgia at Augusta University, more funding than any other institution in the state of Georgia.
Creating 12,000+ new CSRA lifesavers
Less than 10% of sudden cardiac arrest victims survive outside a hospital setting. Hands-Only CPR, especially if performed immediately, can double or triple the chance of survival. We are working toward training 12,000+ CSRA residents in Hands-Only CPR. Are you ready to save a life?
Three meals, because the third time's a charm
1 in 5 children in the CSRA are faced with chronic hunger every day. Kids who lack access to nutritional foods are more likely to have high blood pressure, struggle in school, and suffer from higher rates of mental health challenges. One way we're addressing this is through our Three Meals a Day initiative, a program that seeks to support under-resourced communities by providing extra meals, and therefore extra quality time, to families in greatest need.
"The first few months following my widow-maker were exhausting. Almost ten months out, I now have more energy. My attitude is far more relaxed. I don't sweat the things over which I have no control. My advice to you? Ask questions and educate yourself. Learn CPR. For women, realize that you may not present the same as men. The heartburn or backache you experience may be a heart attack. Take it deadly serious. Through the years, I have had a ringside seat to the American Heart Association. If you haven't volunteered, give it a try. You might just find it to be regarding beyond your wildest exceptions!"

Clyde Farr, 15-year volunteer, heart attack survivor
Contact Us
516 West Avenue
North Augusta, SC 29841