American Heart Association
South Carolina
To be a relentless force for a world of longer, healthier lives in South Carolina.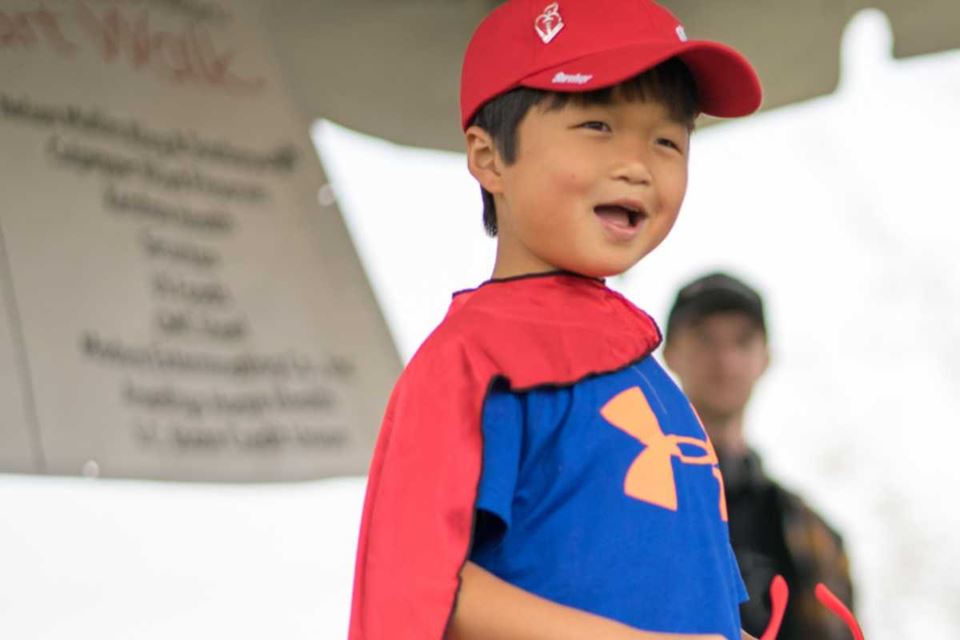 Making South Carolina Smoke-free
In South Carolina, only 36.2% of the population enjoys the liberating benefit of clean indoor air. The American Heart Association is prioritizing local smoke free efforts in the Upstate. We believe every South Carolinian should enjoy the right to breathe fresh, clean air, and are advocating for tobacco pre-emption, tobacco retail licensure and flavor elimination in electronic cigarettes.
Teaching Midlands Youth 2-steps to Save a Life
Did you know that when performed immediately, CPR can double or triple the chance of survival? We're committed to educating the public about Hands-Only CPR. Midlands' student athletes, coaches and families have received Hands-Only CPR training through our Youth Sports CPR initiatives, sponsored by Aflac, in Orangeburg, Richland and Lexington counties.
Upstate Elementary School raises over $25,000
Blythe Academy of Language leads the district as the top fundraising school for the American Heart Association's Kids Heart Challenge, raising a total of $26,000. Students at Blythe Academy completed the Kids Heart Challenge supporting their long-term mental and physical health while raising funds to support the mission of the American Heart Association, a global force for healthier lives for all.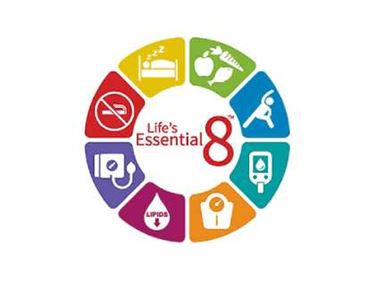 8 Essentials for Heart Health
Only one in five people in the United States has optimal heart health. Life's Essential 8 is the American Heart Association's updated guidance to measure cardiovascular health. Life's Essential 8 metrics are incorporated into AHA's My Life Check tool to determine a cardiovascular health score based on eight essential components for ideal heart and brain health: diet, physical activity, nicotine exposure, sleep duration, body mass index, blood lipids, blood glucose and blood pressure.
Learn more about Life's Essential 8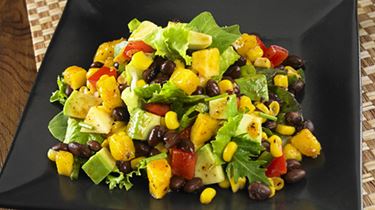 Help save lives!
You can help fight heart disease by making a gift to help improve patient outcomes, fund breakthrough research, prevention, and more.
The American Heart Association, a global force for longer, healthier lives is committed to driving equitable health impact in South Carolina through five key priority areas: women, readiness, tobacco and vaping, patients and healthy living.
With focus on these impact areas, we are working to improve the health and well-being of South Carolinians by collaborating with others who serve our communities.
In Charleston, we are helping to improve healthy food access to downtown residents. We collaborated with The Green Heart Project, which serves as a 1/2-acre Urban Farm in a USDA designated "low income, low access" food desert. Through funding, the American Heart Association has helped provide raised garden beds at Charleston County Public Schools, as well as a walk-in cooler at the Urban Farm. This has allowed The Green Heart Project to increase the amount of fresh produce that is readily available. This organization now serves as a healthy food access point to over 2500 children and families throughout the Charleston area. The Farm Stand at the Urban Farm serves over 100 households a week and produces over 8,000 pounds of produce each year.
In the Upstate, we are working with leading medical professionals with Bon Secours St. Francis Health system. We hosted a community conversation on the vaping epidemic of today's youth. Tobacco is now in the new form of vaping, and 1 in 5 highschoolers are vaping. The community conversation brought awareness to this issue and shared information to the Upstate community in efforts to end tobacco use for all.
In CSRA, we are committed to addressing food insecurity in our communities. One in seven people in the CSRA are faced with chronic hunger every day and 54% of our community does not have access to healthy food options. The Laney Walker Farmer's Market provides screenings, multiple farmers and vendors offering a variety of healthy, local food options. The market also doubles SNAP benefits, meaning when shoppers swipe their SNAP card at the market manager booth, they will receive $2 in market tokens for every $1 spent. Maintaining a healthy diet and controlling blood pressure are two ways to prevent heart disease. The Laney Walker Farmer's Market represents a collaboration between the American Heart Association, Augusta Locally Grown and Augusta-Richmond County Housing and Community Development. This market is designed to increase social and economic access to our community's healthiest foods for community members of all income levels, but specifically the market will help to provide proper nourishment to our historically under-resourced communities.
Throughout South Carolina, we've seen our community impact work grow, including efforts not only around healthy food access, but also greater access to care, blood pressure education, building a network of first responders through CPR kits in schools, and tobacco and e-cigarette education and prevention.
Through support of our South Carolina communities, the American Heart Association will continue to drive change, and be a relentless force for a world of longer, healthier lives.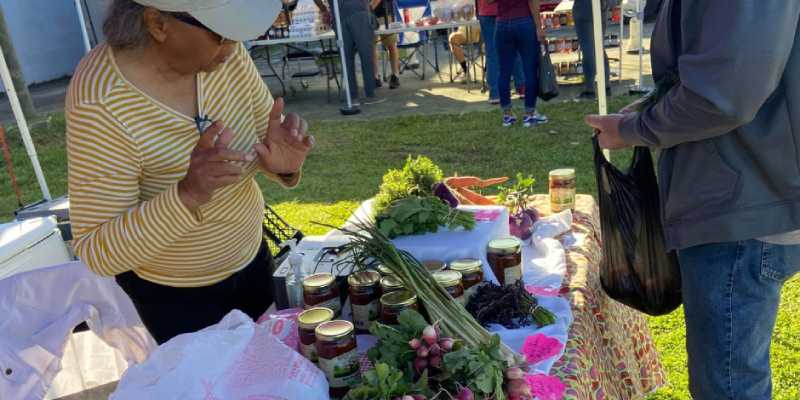 Advocacy has had a mission-critical role in the Association's work for more than 40 years. Our legislative and regulatory priorities help to mitigate risk factors and protect survivors in communities across the country. We support the enactment of evidence-based public policies that lead to longer, healthier lives.
Public policy advocacy is an essential strategy used by the American Heart Association and American Stroke Association to affect necessary and sustainable policy, system and environmental changes that help Americans build healthier lives free of cardiovascular disease and stroke.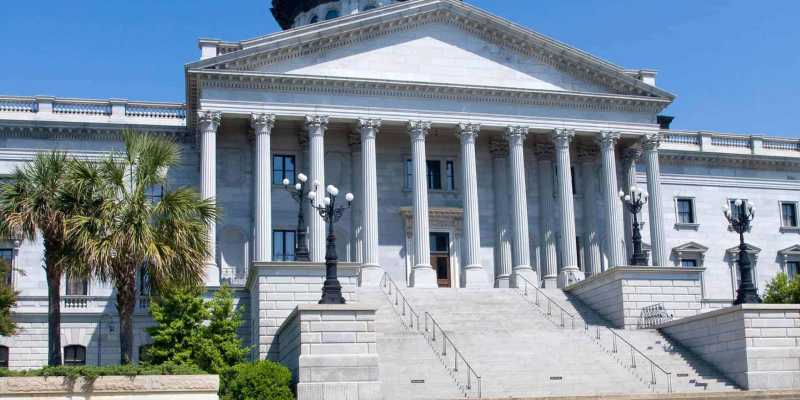 Board Chair
Phillip Coule, M.D.
Augusta University
Board President
Jose Cardenas, M.D.
Aiken Regional Medical Center
Leadership Development Chair
Jay Murray
Truist
Members
Vishal Arora, M.D.
Augusta University
Shankar Balan
Palmetto Industries International, Inc.
Brenda Brown
Patterson-Brown & Associates
Jim Clifford
North Augusta City Administration
Malinda Cobb
Richmond County School District
Yabin Dong, M.D.
Augusta University
Jennifer Hart
Aiken County Public School District
Penny Jackson
Columbia County School District
Debbie Layman
Layman Farms
Shauntia Lewis
City of Augusta
Stuart MacVean
Savannah River Nuclear Solutions
Donna Martin
Burke County Public School District
Pamela Moore
Retired
Matthew Merrifield
Aiken Regional Medical Center
Dean Seehusen, M.D.
Augusta University
Board Chair
John Golding
TD Bank
Board President
Lynn Haney Singleton
ECPI
Leadership Development Chair
Reid Banks
Banks Construction
Members
Daniel Lackland, M.D.
MUSC Health
Gayenell Magwood, M.D.
University of South Carolina
Rev. Eric S.C. Manning
AME Church
Chris McLain, M.D.
Roper St. Francis
Larry Tarleton
Retiree
Stuart Smith
Retiree
Board Chair
Christopher James Huffman, M.D.
MUSC Midlands Division
Board President
Susan Burroughs, MHA, FACHE
MUSC Midlands Division
Leadership Development Chair
Kathy Wine, CPA
Schmoyer and Company, LLC.
Members
Tim Arnold
Colonial Life
Roslyn Artis, JD, EdD
Benedict College
Dr. Joshua Coney
MUSC
Barron Davis, Ph.D.
Richland 2 School District
Vince Ford
Prisma Health
John Giard
TD Bank
Jay Hamm, RN, FACHE
Lexington Medical Center
Jan Jernigan
Morgan Stanley
Norma Khoury, M.D.
MUSC Midlands Division
Jennifer McCormack
USC
Stephanie Simmonds, RN, MS
Nephron Pharmaceuticals
Rev. Steven Shugart
MUSC Midlands Division
Leesa Stout
Dominion Energy
Board Chair
Joshua Trout
Encompass Health Rehabilitation Hospital of Greenville
Board President
Chandra Mansell
Greenville Free Medical Clinic
Leadership Development Chair
Matt Puckett
Arthur J. Gallagher & Co.
Members
Michael Brown
Sustaining Way
Pastor Sean Dogan
Bon Secours St. Francis Health System
Bill Jackson
Dick Brooks Honda of Greer
Meredith Kinsey
FUEL
Anne Marie Maertens
Pendleton Place
Brenda McCurry
ScanSource, Inc.
Scott Moore
98 Ventures
Tara Mosely
New Horizon Family Services, Inc.
Naresh Mullaguri, M.D.
Prisma Health - Upstate
Richard Muncaster
Muncaster Financial Group, Inc.
Julie Smart
Anderson University
Southern Coast
Mail-Only
PO Box 1410
Bluffton, SC 29910
Sumter
Mail-Only
887 Johnnie Dodds Blvd, Suite 110
Mt. Pleasant, SC 29464
Upstate
Mail-Only
887 Johnnie Dodds Blvd, Suite 110
Mount Pleasant, SC 29464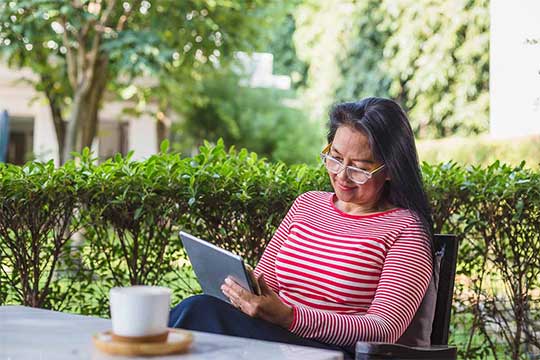 Heart and Stroke News
Find science-based stories about heart and brain health and inspiring survivor profiles from American Heart Association News.