American Heart Association
Toledo
Help us ensure everyone in Toledo has the opportunity to live longer, healthier lives.
Healthy for Good
Living healthy and free of disease makes a critical difference in quality of life. That's why we're working to raise awareness about the vital effect lifestyle has on health and helping communities form healthy habits.
Show You Have Toledo at Heart
You can make a difference by lending your support to help improve the long-term health of Toledo.
Help others eat smart for healthy hearts!
We're making hearts happier and healthier all summer long, but we can't do it without YOU. Please make your lifesaving gift in support of our Summer Drive today and download a Shop Smart, Eat Smart recipe booklet as our thanks!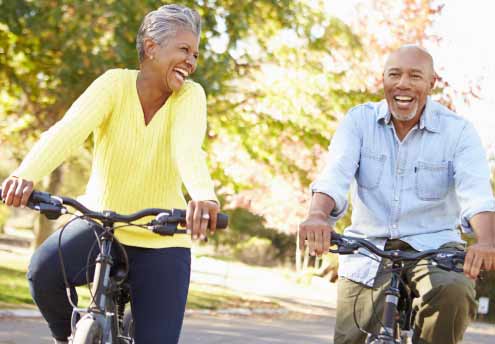 Local Events
Join the fight to end heart disease and stroke by attending a Toledo event!
There are no upcoming events in your area at this time.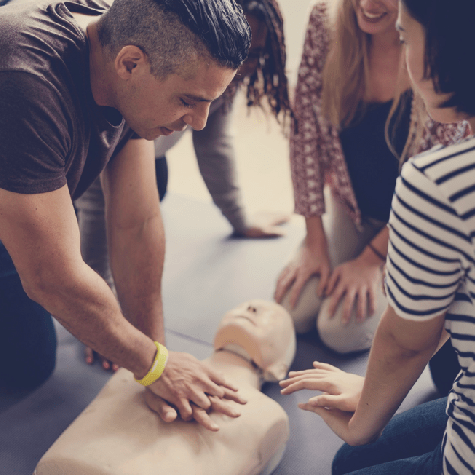 CPR & First Aid Training
Emergencies leave us feeling helpless, but they don't have to. Take two minutes to learn Hands-Only CPR™ now. 70 percent of out-of-hospital cardiac arrests happen in homes. When a person has a cardiac arrest, immediate CPR can double or triple their chance of survival. Prepare to save a life, find a CPR course near you today.
Suzie Hernandez Mendoza
"I was supermom, but stress can do it to you."
At 34 years old, Suzie Hernandez-Mendoza suffered two heart attacks only days apart. Had her 4-year-old son not known how to call 911, she might not have survived the second one.
Making an Impact
Your zip code can go a long way toward determining how long you might live – in Franklin County there is a 20-year gap in life expectancy between some neighborhoods. We are focused on improving the health of the Central Ohio community by fighting back against health threats, speaking up for those with no voice, and fighting for health equity.
Check. Change. Control
In Northwest Ohio, nearly 250,000 adults have high blood pressure – that's nearly the entire population of the city of Toledo. Prevention and early intervention can make a big difference, as someone with hypertension at age 30 is nearly 20 percent more likely to develop heart disease or stroke.
Changing Policy
Our legislative and regulatory priorities help to mitigate risk factors and protect survivors in communities across the country. We advocate for federal, state and local policies that help Americans build healthier lives free of cardiovascular disease and stroke.
Toledo
4331 Keystone Dr., Ste D
Maumee OH 43537
Phone: 419-740-6015