American Heart Association
Northeast Ohio & Western Pennsylvania
Help us ensure everyone in Northeast Ohio & Western Pennsylvania has the opportunity to live longer, healthier lives.
It's Up to You
Every vaccination brings us closer to a future free of COVID-19. Based on the best science, vaccines are safe, effective and protect you, your loved ones and community.

Local Sponsor:
Do you know where you stand?
In America, 116.4 million adults have high blood pressure - and too many have no idea. Left undiagnosed, the condition can lead to heart attack or stroke. Help stop the "Silent Killer" by getting checked and making a generous gift to help a loved one in need.
ICYMI: In Case You Missed It
Heart Health & COVID-19 Community Conversation
In February, the American Heart Association hosted a community conversation to discuss:
How COVID-19 impacts the heart and the body as a whole
What COVID-19 may do to the heart even after recovery
How to access care and/or telehealth services
Tips and strategies to support health and wellness with resources from the American Heart Association
Share your story, Northeast Ohio & Western Pennsylvania
Sharing your personal connection to heart disease or stroke can impact so many others. Whether you are a heart disease survivor, stroke survivor, caregiver, if you have lost a loved one or have made incredible health changes because of your family history, please consider sharing your story with us to make a difference. You embody the mission of the American Heart Association and are the reason we do the work that we do.
By filling out this form, your information will be shared with our local communications team and they will get in contact with you for more information.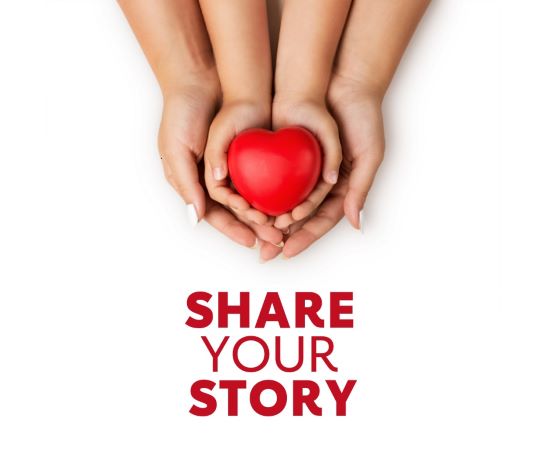 Stories of the Heart
Veronica Cardello was 27-years-old when she suffered a stroke. In 2019, Veronica was in the shower when her vision got blurry, and she lost feeling in her right side. When she went to speak, no words came out. Her family found her on the floor. She was rushed to the hospital where doctors discovered a hole in her heart. Since then, Veronica has fully recovered and is spreading awareness that strokes don't discriminate.
Community Impact Corner
Keeping kids healthy, active, entertained and occupied through the pandemic can be challenging, but the American Heart Association's Go Red for Women Campaign in Stark and Wayne Counties has been committed to helping to make a difference in the lives of our local students.
Thanks to local sponsors, Midwestern Industries and Chip Painter and Lisa Turkalj-Painter, every student at Franklin Elementary School in Massillon and Gibbs Leadership School in Canton received a jump rope to take home. Along with the jump ropes, each family received of book of Healthy for Good information, providing them with education around blood pressure, nutrition and physical fitness for both adults and kids.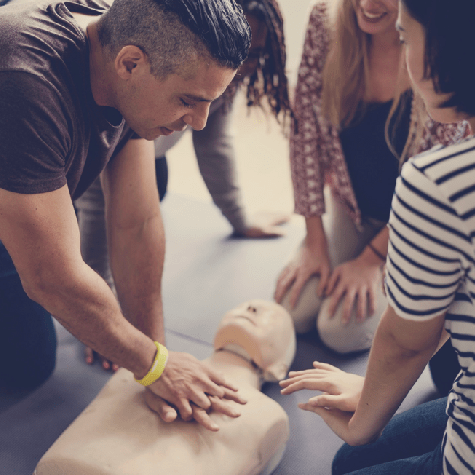 CPR & First Aid Training
Emergencies leave us feeling helpless, but they don't have to. Take two minutes to learn Hands-Only CPR™ now. 70 percent of out-of-hospital cardiac arrests happen in homes. When a person has a cardiac arrest, immediate CPR can double or triple their chance of survival. Prepare to save a life, find a CPR course near you today.
Contact Us
1575 Corporate Woods Parkway Ste. 150
Uniontown, OH 44685
(330) 396-5800
Executive Director - Tracy Behnke
Communications Director - Jessica Doudrick