American Heart Association
Northeast Ohio & Western Pennsylvania
Help us ensure everyone in Northeast Ohio & Western Pennsylvania has the opportunity to live longer, healthier lives.
Northeast Ohio Newsroom
Check out the latest local news releases, announcements, and media resources from the American Heart Association.
CPR during suspected opioid overdose
Northeast Ohio is facing an opioid crisis, as the number of deaths from opioid overdose has skyrocketed in recent years. The American Heart Association recommends using CPR during suspected overdose to help save lives.
If a teen or adult is unresponsive, not breathing, and an opioid overdose is suspected:
Call 911
Start CPR
Give Naloxone and use an AED if available
Medical Breakthrough Match!
Make your gift now to DOUBLE your impact to support unfunded research that could lead to the next lifesaving breakthrough against heart disease, and support prevention education and more.
Community Impact Corner
Fighting heart disease and stroke in Northeast Ohio
ICYMI: In Case You Missed It
Stress and Heart Health Community Conversation
The American Heart Association hosted a community conversation to discuss:
How stress impacts the body including the heart
Techniques and resources to help reduce and manage stress
The important part nutrition plays in managing stress
Tips and strategies to support health and wellness
Get Involved With Your Community
There are no upcoming events in your area at this time.
Share your story, Northeast Ohio & Western Pennsylvania
Sharing your personal connection to heart disease or stroke can impact so many others. Whether you are a heart disease survivor, stroke survivor, caregiver, if you have lost a loved one or have made incredible health changes because of your family history, please consider sharing your story with us to make a difference. You embody the mission of the American Heart Association and are the reason we do the work that we do.
By filling out this form, your information will be shared with our local communications team and they will get in contact with you for more information.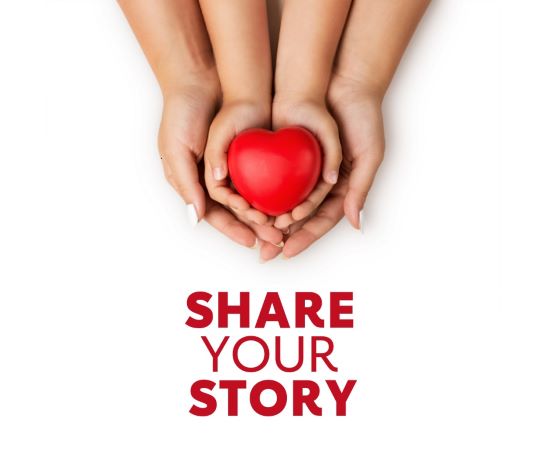 Stories of the Heart
It was a cold, February morning, and Renick Blosser was 44 years old. It was a typical Saturday, until Renick felt a tightness in his chest. At first, he thought it was anxiety, but then, he started to feel cold but was sweating profusely. His arms went numb, and he started panting. Renick was having a heart attack. His 12-year-old daughter was the only one home. She saw her father was in trouble, and quickly called 911.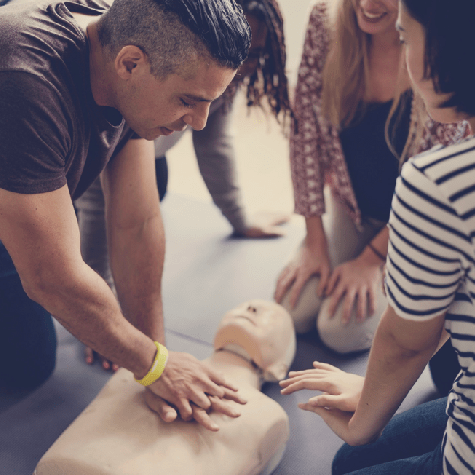 CPR & First Aid Training
Emergencies leave us feeling helpless, but they don't have to. Take two minutes to learn Hands-Only CPR™ now. 70 percent of out-of-hospital cardiac arrests happen in homes. When a person has a cardiac arrest, immediate CPR can double or triple their chance of survival. Prepare to save a life, find a CPR course near you today.
Contact Us
1575 Corporate Woods Parkway Ste. 150
Uniontown, OH 44685
(330) 396-5800
Executive Director - Tracy Behnke
Communications Director - Jessica Smylie
Community Impact Director - Valerie Weber