American Heart Association
New Jersey
Join us on our journey to build a healthier New Jersey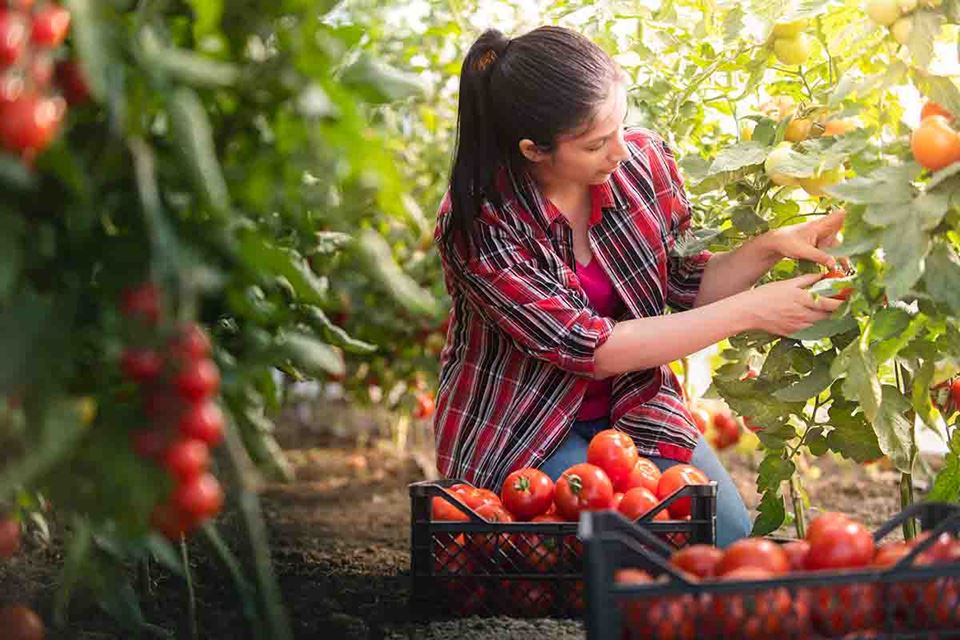 Student awarded for demonstrating exemplary leadership
New Jersey student awarded for demonstrating exemplary leadership and commitment to physical and emotional well-being.
Addressing Hypertension in Morris County, New Jersey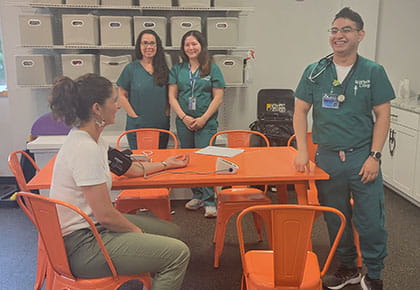 The newest program at the Randolph YMCA offers blood pressure screenings to its members twice a month, as well as a blood pressure station.
Sun Dried Tomato and Kale Frittata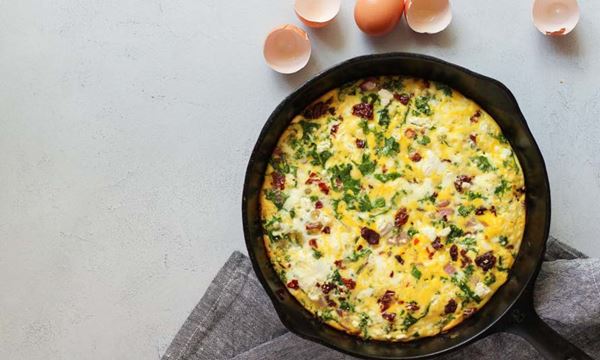 Whip up this tasty frittata for breakfast or brunch. Plus, the leftovers can be stored for packed lunches or easy weeknight dinners. Delicious, nutritious, and convenient – score!
YOUR GIFT NOW MATCHED $-for-$!
Don't miss this chance to make 2X the difference! When you share your heart with a gift now, it will be MATCHED to help save more lives.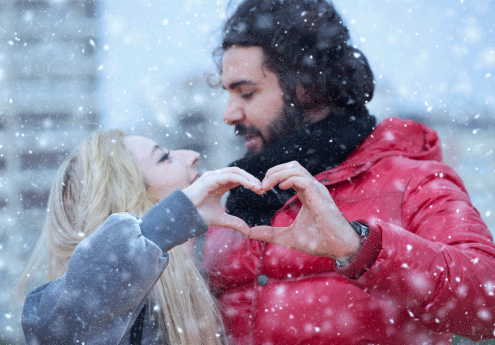 The American Heart Association is committed to driving equitable health impact in New Jersey through five key priority areas: women, COVID-19, tobacco and vaping, patients and healthy living. Equity is always at the center of our work, and it will continue to guide all that we do.
Through our focus on these key impact areas, and with collaboration among local organizations, sponsors, businesses, and others that serve the community, we are working to improve the health and well-being of New Jersey residents while saving and improving countless lives.
Throughout New Jersey, we've seen our community impact work grow, including efforts around creating avenues for greater access to care, healthy food access and education, sharing Hands-Only CPR kits with clinicians to improve awareness for families, blood pressure screenings and education, and tobacco and e-cigarette education and prevention.
People are counting on us as never before. The American Heart Association, along with our supporters, will drive change, and will be relentless. Thank you for your continued support.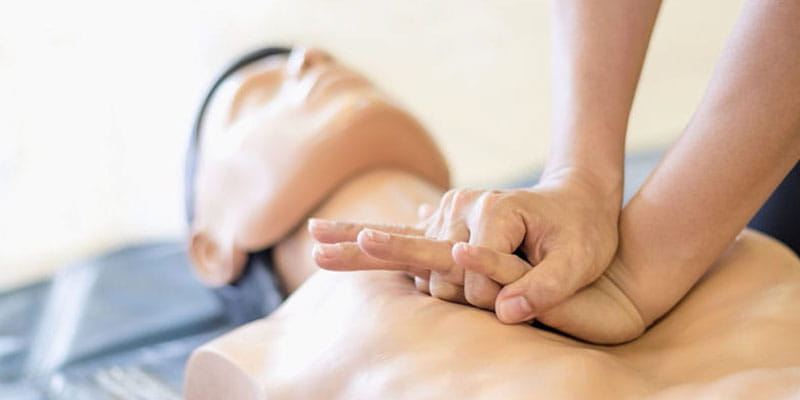 Advocacy has had a mission-critical role in the Association's work for more than 40 years. Our legislative and regulatory priorities help to mitigate risk factors and protect survivors in communities across the country. We support the enactment of evidence-based public policies that lead to longer, healthier lives.
Public policy advocacy is an essential strategy used by the American Heart Association and American Stroke Association to affect necessary and sustainable policy, system and environmental changes that help Americans build healthier lives free of cardiovascular disease and stroke.
Our efforts in New Jersey and its communities are focused on five major policy areas. These are: Tobacco Free, Quality Systems of Care, Healthy Eating, Active Living, and Access to Care.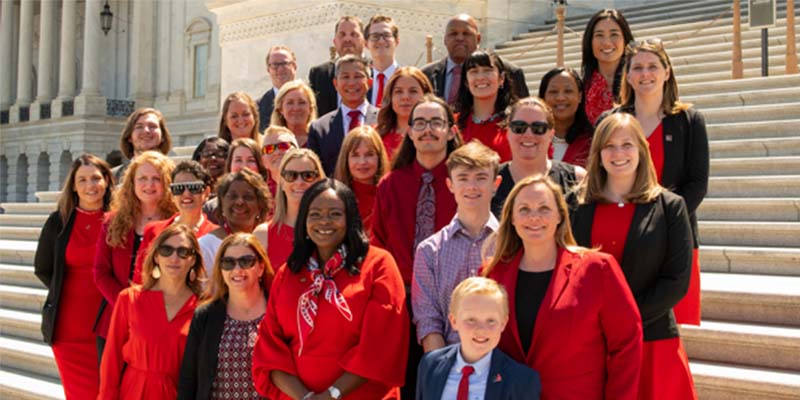 Chair
Rebecca Smith-Casey, JD, Psy.D.
Adjunct Professor
The College of New Jersey
President
Renée Patrice Bullock-Palmer, MD, FACC, FASNC, FASE, FSCCT, FAHA
Clinical Associate Professor of the Philadelphia School of Osteopathic Medicine, Director of Women's Heart Center, Director of Nuclear Cardiology, Director of Non Invasive Cardiac Imaging, Department of Cardiology
Deborah Heart and Lung Center
Leadership Development Chair
Jacqueline Silvestrov
Vice President, WOW! Employee Engagement, US
TD Bank
Chair-Elect
Pamela Coleman
Survivor Ambassador
President-Elect
Haitham Dib, MD, MBA, FACC, FACP, FHSA
Cardiologist
Atlantic Cardiology, AtlantiCare
Members
Annie Augustin
Chief of Staff
Federal Aviation Association (Atlantic City Airport)
Lori Colineri, DNP, RN, NEA-BC
Vice President and Chief Nursing Officer
JFK Medical Center, Hackensack Meridian Health
David Dafilou
Chief Population Officer
Capital Health
Sanford Gips, MD, FACC, FSCAI
Cardiologist
The Heart House
Robert S. Goodman
Survivor Ambassador and Heart Transplant Recipient
Joanne Rosen
Chief Marketing & Public Affairs Officer
Samaritan Healthcare & Hospice
Perry J. Weinstock, MD, MS, FACC, FNLA
Head, Division of Cardiovascular Disease Director of Clinical Cardiology
Cooper University Health Care
Professor of Medicine
Cooper Medical School of Rowan University
Chair:
Jo Ann Saitta
Managing Director
Business Transformation
Health Sciences & Wellness
Ernst & Young, LLP
President:
Ciro Randazzo, MD, MPH, FAANS
IGEA
Brain and Spine
Leadership Development Chair:
Lois V. Greene, DHA, MBA, BSN, RN
Director
Patient Safety
Clinical Risk Management
University Hospital
Members
James Andrews
Senior Vice President
Cardiac Services
Neurological Services
RWJBarnabas Health
Anthony Cocca, Esq.
Managing Partner
Cocca & Cutinello, LLP
Nancy DiLiegro, PhD, FACHE
Vice President
Clinical and Physician Services
Chief Clinical Operations Officer
Trinitas Regional Medical Center
Domenic DiPrimo, R.Ph.
Regional Healthcare Director
Walgreens Company
Paige Dworak, FACHE
President and Chief Executive Officer
CareWell Health
Robert Hilkert, MD, FACC, FAHA
Executive Director
Global Medical Affairs
Cardiology
Merck & Co.
Alexander Markowits, LNHA
President and CEO
Spring Hills Senior Communities
Tracy Parris-Benjamin, LMSW, FHELA
Director
Clinical Design Community Health
Horizon Blue Cross Blue Shield of New Jersey
Patty Stern
Group DMM
Contact Us
New Jersey regional mailing address
4217 Park Place Court
Glen Allen, VA 23060
Phone: (609) 208-0020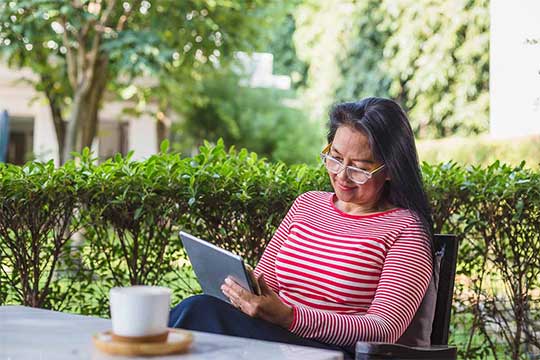 Heart and Stroke News
Find science-based stories about heart and brain health and inspiring survivor profiles from American Heart Association News.