Montana Mission: Lifeline Stroke® for Healthcare Providers
What is Mission: Lifeline® Stroke?
Mission: Lifeline Stroke is a program for transforming stroke care by focusing efforts on connecting all of the components of acute stroke care into a smoothly integrated system that reinforces use of evidence-based guidelines, measures performance, identifies gaps, and engages in improvement projects at a systems level. The stroke system of care begins with community recognition and preparedness to identify stroke and continues all the way through hospital discharge, into rehabilitation and the initiation of secondary prevention. It brings together hospitals, ambulance services, non-transport medical first response agencies, emergency communications centers, emergency medical service regulatory and medical direction agencies, local government, local media, and payers to forge a proactive system of stroke care that saves and improves lives.
Mission Lifeline Montana
Penny Clifton, MSN RN SCRN Stroke Program Coordinator for St. Vincent Healthcare and American Heart Association volunteer instructs the first of three stroke topics designed to expand and refine EMS stroke recognition, care, and communication skills as part of Mission: Lifeline Stroke Montana.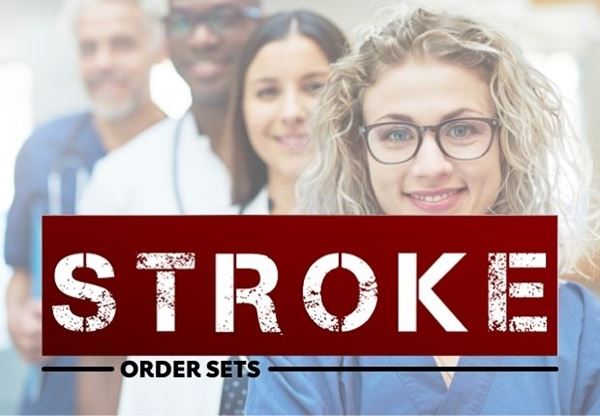 Order Sets
A suite of material is available for our healthcare provider participants. These materials can be found on the montanastroke.org website.
Straight Talk About Stroke
In our first presentation in the Straight Talk About Stroke series, American Heart Association volunteer Todd Mohr, PA, Education and Quality Program Manager with St. James Healthcare talks about stroke assessment tools. Watch his 26 minute presentation.
Montana FAST Chat Webinars
Nurse Driven Protocols: Efficiency & Speed in Stroke Care
Ellen "Penny" Clifton, MSN, RN, CNRN, SCRN
Stroke & Bariatric Program Coordinator/Neuroscience Education/Donate Life St. Vincent Healthcare , Billings, MT AND deAmbra Coleman, RN, Manager of Clinical Education, Holy Rosary Healthcare, Miles City, MT

Identification of Stroke, posterior, anterior, and LVO
Kurt Lindsay, MD
Mission Lifeline Stroke Physician Chair and Medical Director of Stroke for Logan Health, Kalispell, MT

Ellen "Penny" Clifton MSN RN CNRN SCRN
St. Vincent Healthcare and deAmbra Coleman, BSN, RN with Holy Rosary Healthcare

Emergency Department Process for Stroke
Jamie Belsky, MD, FACEP
Billings Clinic Hospital

NIH Stroke Scale
Ellen "Penny" Clifton MSN RN CNRN SCRN
St. Vincent Healthcare
Contact Us
Joani Guzman
Quality Systems Manager
Mission: Lifeline Montana
American Heart Association
Billings, MT 59102
(406) 671-1640
Janna Pietrzak
Quality Systems Manager -
Mission: Lifeline Stroke Montana, Post-Acute Care
(701) 730-3305
Gary W. Myers, MS
National Sr. Program Manager
Quality, Outcomes, Research and Analytics (QORA)
(605) 675-9446