American Heart Association
Mississippi
A relentless force for longer, healthier lives in Mississippi
AHA Helped Supply Healthiest Drink During Jackson Water Crisis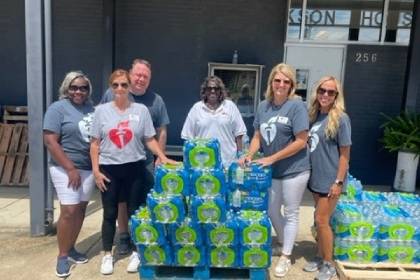 When Jackson was without drinking water, the American Heart Association, Magnolia Medical Foundation and Pine Grove Missionary Baptist Church distributed over 30,000 bottles to the community.
Save a Life with 2 Simple Steps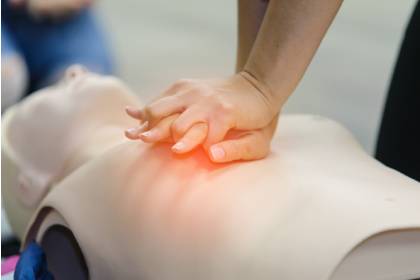 Our hands can do so many things, the most important of which may be saving someone's life. The power is in YOUR hands.
Sweet and Fiery Roasted Nuts
Jazz up plain nuts with this sweet and spicy mixture for a warm coating of baked-on goodness.
Help save lives!
You can help fight heart disease by making a gift to help improve patient outcomes, fund breakthrough research, prevention, and more.
Dr Helen Beady
The Metro Jackson office is beyond proud of our own Dr. Helen Beady, senior community impact director. The incredible work she does in Metro Jackson was recognized by the American Heart Association, nationally, and she received the "Equity First Leadership Award".
The lives of thousands of Mississippians have been forever impacted by Helen's efforts as she has worked tirelessly alongside her staff and volunteer partners to reshape the landscape of nutrition security in her communities. Meaningful and impactful work, just like this, is happening across the region as the Southeast team leads with an unrelenting commitment to equity. The American Heart Association will never stop working to break down barriers to health equity and ensure that everyone has the opportunity to pursue a healthy, long life.
Mississippi Healthy Food and Families Program Becomes Law
The American Heart Association, as part of its effort to Grow the Good for Mississippi farmers, families, and local economies, applauds the Mississippi Legislature for passing policy to create and fund the Mississippi Healthy Food and Families Program within the Department of Agriculture. Starting July 1, the program will help families stretch their food dollars by reimbursing participating SNAP locations, such as farmers markets, to offer "double up" dollars for fresh fruits and vegetables.
"We're embracing the old saying, 'an apple a day keeps the doctor away,' while adopting the mantra, 'food is medicine,'" said Erin Williamson Smith, Therizo Foundation's CEO, president and founder, and member of the Grow the Good initiative. SNAP is linked with reduced health care costs. On average, low-income adults taking part in SNAP incur nearly 25% less in medical care costs. The difference is even greater for those with hypertension and coronary heart disease.
"I grew up paying reduced lunch fees in elementary school. Nearly everyone paid a reduced rate or ate free," said Rev. K. Jason Coker, PhD, coordinator for the Cooperative Baptist Fellowship of Mississippi and member of the Grow the Good initiative. "Food insecurity was part of my lived experience. I want better for all our kids in Mississippi."
Without SNAP incentives, thousands of families would not be able to afford fruits and vegetables for their children. In Mississippi, one in five people face hunger and one in four children face hunger. One in seven Mississippians receives benefits from SNAP or 455,000 Mississippi residents. In Mississippi, almost half (47.7%) of households receiving SNAP benefits have children.
In addition to improving nutrition security, the Mississippi Healthy Food and Families Program will spur economic growth. Every $5 spent on SNAP incentives puts $9 back into local economies. Through higher sales of produce, farmers, grocery store owners, farmer's markets vendors, and small retail stores. The Mississippi Healthy Food and Families Program will boost local economies and put food on the table for many hardworking families. Farmers markets in underserved areas are more likely to thrive when they accept SNAP incentives and vouchers for food at the market. Over 3,000 small businesses in Mississippi depend on SNAP and SNAP incentives to survive.
Chair
John Howie
First Commercial Bank
President
James Warnock, M.D.
Mississippi Baptist Medical Center
Leadership Development Chair
Barney Daly
Trustmark Bank
Members

Brian Fenelon
The Fenelon Group
Michael Hall
UMMC
Peder Johnson
Retired, Forvis
Loleta Kellum
Molina Healthcare
Tina Lakey
Retired, Centrepoint Energy
Mike McMullan, M.D.
UMMC
Debbie Minor, M.D.
UMMC
Frances Ware
First Commercial Bank
Chair
Dorothy Shaw
Ingalls Shipbuilding

President
Dr. Tony Rizk
Coast Cardiovascular Associates

Leadership Development Chair
Eric Brown
Trustmark Bank
Members
Roy Anderson, III
AnderCorp
Johnny Atherton
Waypoint
Angel Greer
Coastal Family Health Center
Werby Helen
Biloxi Housing Authority
Kezi Jones, CHES, MPH
Gulf Coast Healthy Communities Collaborative
Emory Mayfield
Hancock Whitney
David McCormick
Cumbest, Cumbest, Hunter & McCormick
Mike Middleton
Mississippi Power
Tiffany Murdock
Singing River Health System
Butch Oustalet
Butch Oustalet Autoplex
Jerry St. Pe
Retired, Community Volunteer
Wendy Williams
Coastal Family Health Center
Contact Us
Gulf Coast
2159 E. Pass Road, Unit A
Gulfport, MS 39507
Hattiesburg
Mail Only:
6068 Hwy 98W, Suite 1, Box 136
Hattiesburg, MS 39402
Metro Jackson
4830 McWillie Circle
Jackson, MS 39206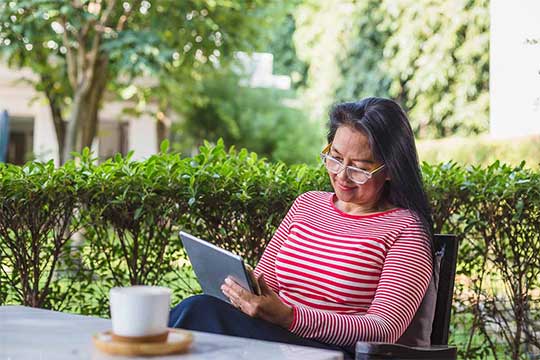 Heart and Stroke News
Find science-based stories about heart and brain health and inspiring survivor profiles from American Heart Association News.