American Heart Association
Michigan
Help us ensure everyone in Michigan has the opportunity to live longer, healthier lives.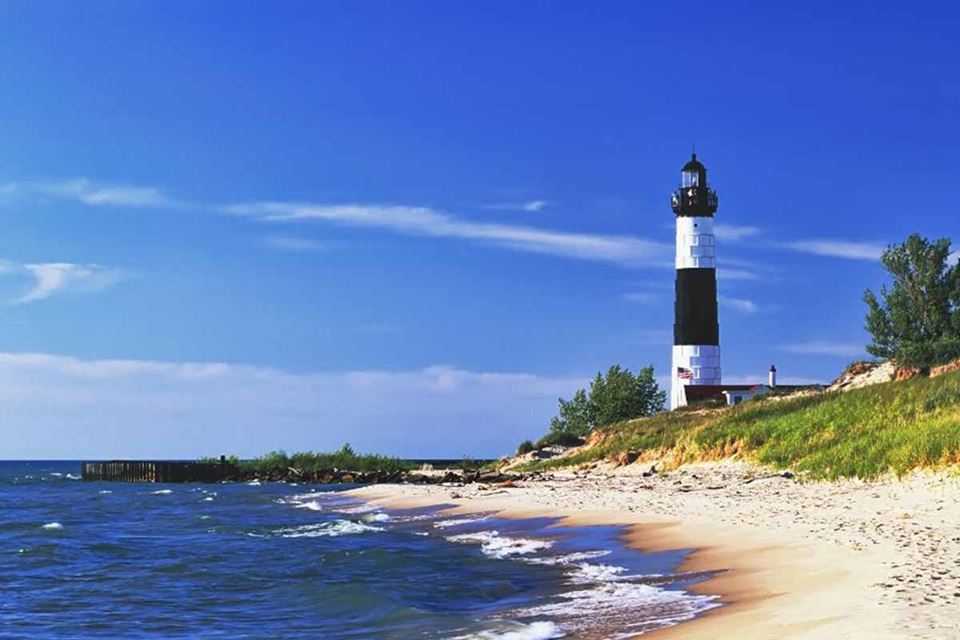 Detroit Churches Train Community on CPR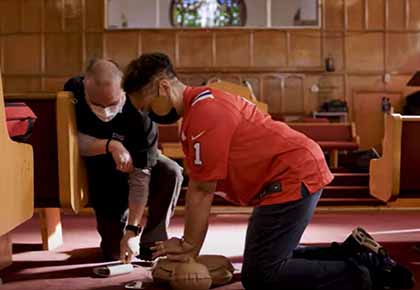 Thanks to funding from the DMC Foundation, the American Heart Association is currently working with 6 churches in the Metro Detroit area to train and educate individuals on how to act in case of a cardiac emergency.
Michigan Advocates for Healthy School Meals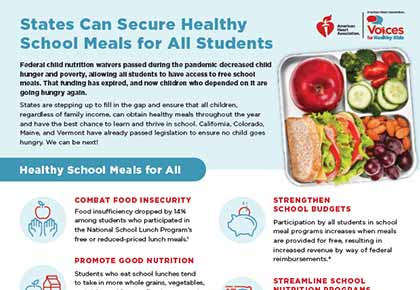 Led by the American Heart Association and supported by No Kid Hungry Michigan and the School Nutrition Association of Michigan, Michigan volunteers are advocating for legislation that would provide Michigan public school students, regardless of income, with meals funded through the state budget similarly to how they were through federal dollars during the pandemic.
Have Faith in Heart Program Educates Black Community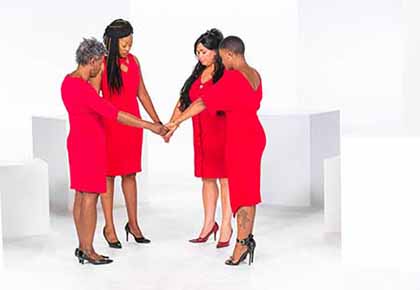 In West Michigan, about 40 predominantly black congregations are meeting on a regular basis for health news, videos and information that can be shared back in a congregation or place of worship. The program, called Have Faith in Heart, looks at topics such as cardiovascular diseases, stroke, vaping and tobacco cessation, hypertension, Influenza and other symptoms on the mind of local congregants.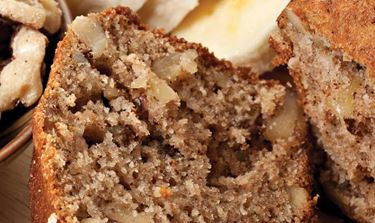 Healthier Banana Bread
This classic quick banana bread gets a healthy makeover with less saturated fat and no added sugar.
Check out our other recipes
Talk to a woman you love about heart health
1 in 3 women will die from cardiovascular disease which is the #1 killer in the United States, claiming more lives than all forms of cancer combined. With experts from the Ascension Borgess Women's Heart Clinic, watch our educational webinar to learn more about women's greatest health threat, how you can be your healthiest you, and to recognize signs and symptoms of heart attack and stroke. The free lunchtime webinar from the American Heart Association is sponsored by Kalamazoo Go Red for Women presenting sponsor, Ascension Borgess.
Kalamazoo man's wife saves her husband using hands-only CPR
Jeff Brazda woke up to a room full of people in the hospital and had no idea why he was there. With loved ones looking on, Jeff was awake and alert. He was alive. The last thing he remembers was stepping off the pickleball court. Jeff, 63, suffered Ventricular fibrillation, which is considered the most serious abnormal heart rhythm. Thanks to his beloved bystanders, Jeff survived. His wife Kathleen remembers watching the two lifesaving steps to hands-only CPR in videos like those posted on the American Heart Association's YouTube channel. First, Kathleen pointed to a friend and said to "call 9-1-1." Then she jumped in with two hands in the center of the chest and pushed hard and fast at 100-120 beats a minute. Within four minutes, the first responder, a local police officer arrived on scene to assist. With the help of the American Heart Association, Jeff, is helping ensure everyone has the opportunity to live longer, healthier lives.
YOUR GIFT NOW MATCHED $-for-$!
Don't miss this chance to make 2X the difference! When you share your heart with a gift now, it will be MATCHED to help save more lives.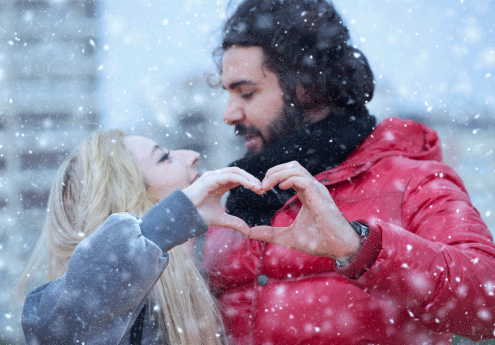 Kalamazoo Go Red for Women Gala
Location: Radisson Plaza Hotel & Suites
Date: Thursday, February 8, 2024 - 06:00 PM
Register
Grand Rapids Go Red for Women Luncheon
Location: Watermark Country Club
Date: Thursday, February 29, 2024 - 10:30 AM
Register
Detroit Go Red for Women Luncheon
Location: Huntington Place
Date: Wednesday, March 13, 2024 - 11:00 AM
Register
For more than 40 years, Advocacy has had a mission-critical role in the American Heart Association's work. Our legislative and regulatory priorities help to mitigate risk factors and protect survivors in communities across the country. We support the enactment of evidence-based public policies that lead to longer, healthier lives.
Public policy advocacy is an essential strategy used by the Association to affect necessary and sustainable policy, system and environmental changes that help Michigan citizens build healthier lives free of cardiovascular disease and stroke.
Our efforts in Michigan and its communities are focused on the following policy areas: Tobacco and Vaping, Access to Care, Healthy Eating, and Hypertension Prevention and Control.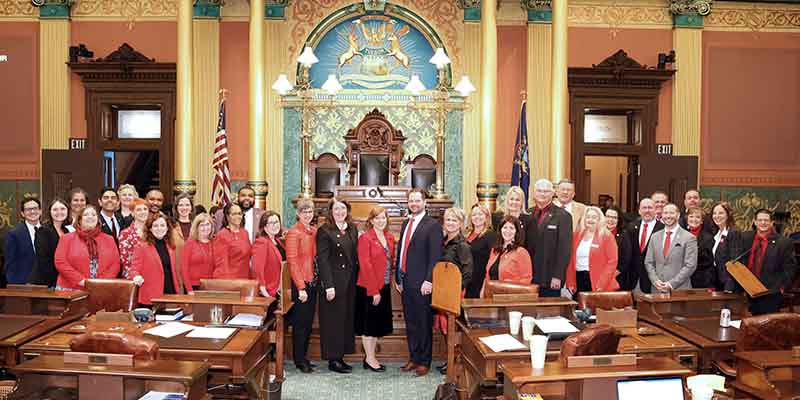 The American Heart Association is committed to driving equitable health impact in Michigan through five key priority areas: women, readiness, tobacco and vaping, patients, and healthy living. Equity is always at the center of our work, and it will continue to guide all that we do.
Through our focus on these key impact areas, and with collaboration among local organizations, sponsors, businesses, and others that serve the community, we are working to improve the health and well-being of Michigan citizens while saving and improving countless lives.
Throughout the state of Michigan, we've seen our community impact work grow, including efforts around creating avenues for greater access to care, expanding healthy food access and education, building a network of first responders through CPR kits in schools, supporting blood pressure screenings and education, and educating on the dangers of tobacco and vaping.
People are counting on us as never before. We at the American Heart Association, along with our supporters, will drive change, and we will be relentless. Thank you for your continued support.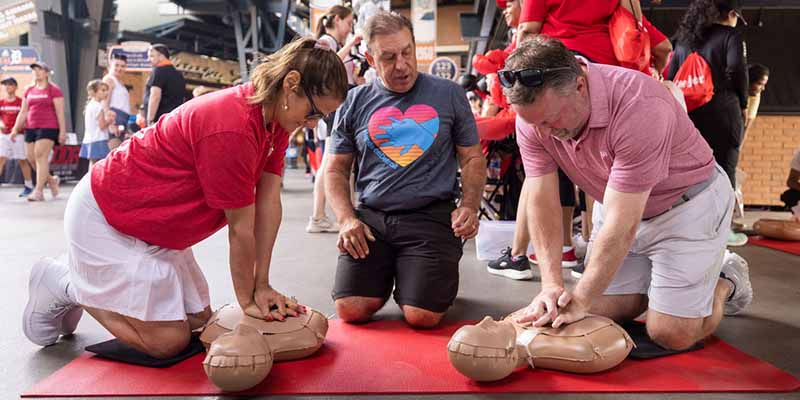 The American Heart Association - Michigan is looking to form a strong group of event volunteers in the Detroit, Ann Arbor, Kalamazoo, and Grand Rapids areas. If you have a passion for our life saving mission and are looking to get involved, please fill out the form to tell us more about yourself. We'd love to have you on our volunteer team!
Board Chair
Sharon Gipson, CPA
Blue Cross Blue Shield of Michigan
Board President
Brian J. O'Neil, MD, FACEP, FAHA
Wayne State University/Detroit Medical Center
Members
Amy Acs
Adient
Deborah Greenman
Toyota Motor Engineering & Manufacturing North America, Inc.
Dr. Phillip Levy, MD, MPH, FAHA
Wayne State University
Dr. Pamela Marcovitz, MD
William Beaumont Hospital Health System
Stefanie Roberts Newman
Henry Ford West Bloomfield Hospital
Kristy Sidlar
The Mom Project
Paula Silver
DTE Energy
Andrew Wasiniak
Buildings Group-Detroit
Board Chair
Paul Jaeckle
Meijer
Board President
Michelle Peña, MSN, RN, NEA-BC
Trinity Health
Leadership Development Chair
Kent Riddle
Mary Free Bed
Members
Aiesha Ahmed, MD, MBA
Spectrum Health
Kim Baron
Grand Rapids Public Schools
Matthew Bates
Parker Hannifin
Tasha Blackmon
Cherry Health
Carrie Caverly
Blue Cross Blue Shield of MI
Katie Golomb
Mercantile Bank of MI
Michael Hebreard
Wolverine Worldwide
Karen Kennedy, MD
Trinity Health
Maureen Kirkwood
Health Net of West Michigan
Laura Moody
Community Leader
Amy Stahley, PhD, MSN-Ed, RN
Davenport College
Kate Veenstra, DNP, MSN, RN, CNL, CMSRN, NEA-BC
UofM Health-West
Tom Welch
Fifth Third Bank
Contact Us
Southeast Michigan

By Appointment Only:
26555 Evergreen Road, Ste 570
Southfield, MI 48076
Phone: (248) 936-5800
Grand Rapids, Michigan

By Appointment Only:
3940 Peninsular Dr., S.E., Ste 180
Grand Rapids, MI 49546
Phone: (616) 482-1503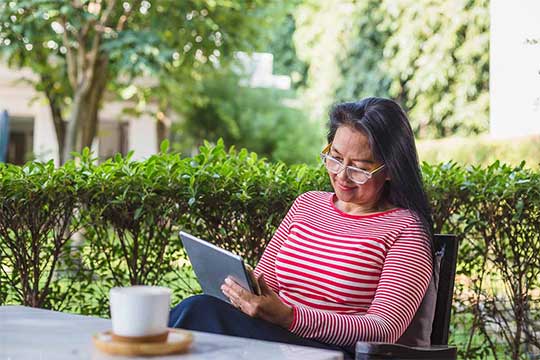 Heart and Stroke News
Find science-based stories about heart and brain health and inspiring survivor profiles from American Heart Association News.