Maryland
Help us ensure that everyone in Maryland has the opportunity to live a longer, healthier life.
Over $1.5 million raised for life-saving research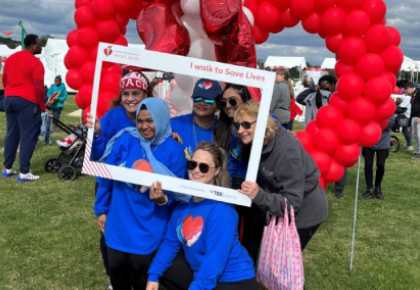 The 2022 Greater Maryland Heart Walk drew nearly 4,800 registered walkers, including over 135 Top Walkers, raising more than $1.53 million for the American Heart Association, which funds life-saving research and advocacy.
Six Baltimore-area changemakers
Six Maryland leaders are joining the American Heart Association's Leaders of Impact campaign in an effort to combat health inequities in the community.
Eastern States YouTube Playlist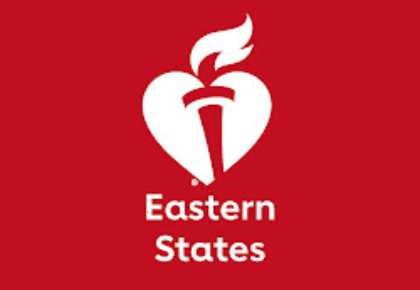 Baltimore's Simple Cooking with Heart Kitchen teaches people, both virtually and in-person, how to cook healthier meals at home for themselves and their families. Find your new favorite heart-healthy recipe in our YouTube playlist!
YOUR GIFT NOW MATCHED $-for-$!
Don't miss this chance to make 2X the difference! When you share your heart with a gift now, it will be MATCHED to help save more lives.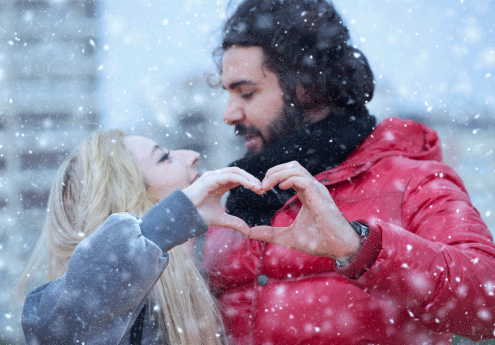 World Stroke Day Graffiti Alley Takeover
Date: Saturday, October 28, 2023 - 10:00 AM
The American Heart Association is committed to driving equitable health impact in Maryland through key priority areas including: nutrition security, blood pressure, and the elimination of tobacco use and vaping. Equity is always at the center of our work because we believe that everybody deserves the same opportunity for a long, healthy life.
Through our focus on these key impact areas, along with collaboration from local organizations, sponsors, businesses, and community leaders, we are working to improve the health and well-being of all residents while saving and improving countless lives around the world.
Our impact continues to grow, including efforts to create avenues for greater access to quality care, healthy food access, CPR education, blood pressure management and education, and efforts to stop the use of tobacco.
People are counting on us as never before. The American Heart Association, and our supporters, will drive change as a relentless force for a world of longer, healthier lives.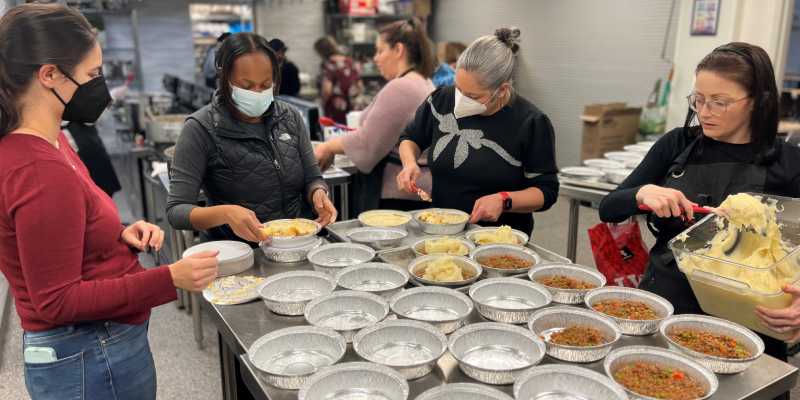 We all have the power to make a difference.
By advocating for public policies that build healthier communities, we can all make a difference in people's lives. See how, alongside our volunteers and partners, we've been opening doors to equitable health for more than 40 years.
Our efforts in Maryland emphasize an equity-first, community-based approach to foster heart healthy environments focused on addressing social determinants of health. Examples of our impactful advocacy campaigns include restricting the sale of flavored tobacco products, ensuring T-CPR funding for 911 call takers, making kids' meals at restaurants healthier, expanding Medicaid post-partum coverage, ensuring water is more accessible in schools, and much more.
Each day, we work together to advocate for heart-healthy and stroke-smart communities through legislative and regulatory policies in our cities, states and across the country, and we hope you'll join us.
To get involved in our local policy work, email [email protected]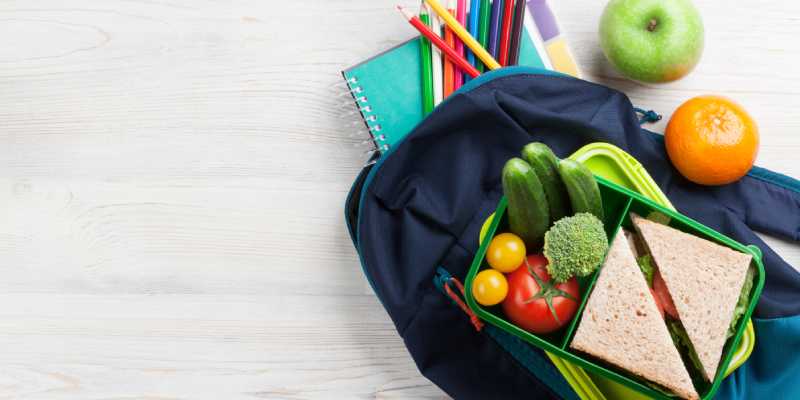 Join the American Heart Association as a volunteer! Our volunteers power our local events, educate our community, raise critical funds that save lives and are our biggest advocates.
Are you looking for ways engage your employees in compelling and impactful volunteer experiences! Our corporate volunteer activities are designed to drive equitable health impact in our communities and support the mission and priorities of the AHA to improve mental well-being nutrition security, rates of Hands-Only CPR use and blood pressure awareness.
Learn more about local volunteer opportunities by emailing [email protected]
For sponsorship opportunities, email [email protected]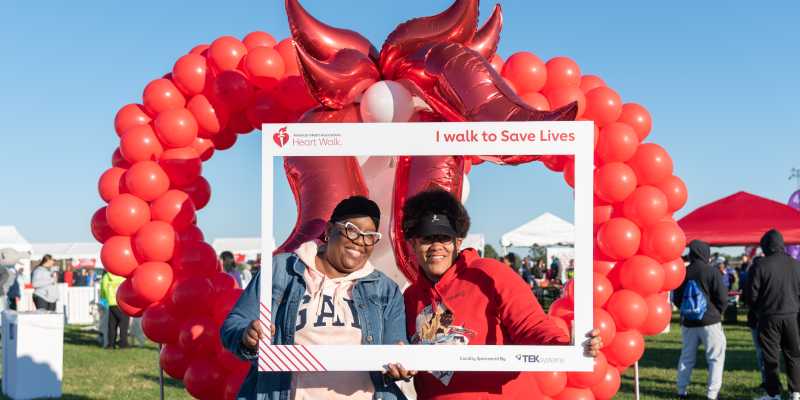 Dr. William Ashley,
President of the Board
Director of Cerebrovascular
Endovascular and Skull Neurosurgery
LifeBridge Health
Dr. Seth Martin,
President-elect
Associate Professor of Medicine (Cardiology)
Johns Hopkins Medical Center
Christopher Ross,
Chair-elect
Managing Director
Truist
Baker Koppelman,
Leadership Development Chair
Senior Vice President of Ticket Sales and Operations
The Baltimore Ravens
Dr. George Bittar,
member
Regional Medical Director
Ambulatory Cardiology
MedStar Union Memorial Hospital
Dr. Roger Blumenthal,
member
Professor of Medicine
Johns Hopkins Hospital
Rob Brown, member
Financial Representative
Northwestern Mutual
Yvonne Commodore-Mensah,
member
Assistant Professor
Johns Hopkins School of Nursing
Adam Davis,
member
Senior Associate
J.P. Morgan
Dr. Stacy Fisher,
member
Associate Director
Adult Congenital Heart Disease Center
Johns Hopkins Medicine
Dr. Charles Hong,
member
Director of Cardiology Research
University of Maryland School of Medicine
Larry Johnson,
member
Special Agent in Charge
Social Security Administration
Dr. Athol Morgan,
member
Director of Cardiology
Grace Medical Center
George Nemphos,
member
Founding partner/Attorney
Nemphos Braue Law
Jason Simick,
member
Chief Access Officer
Gilchrist
Sonia Suber,
member
Vice President of Business Relationship Management
Sodexo Inc.
Deepak Suri,
member
Chief Information Officer
Healthmap Solutions
Kathlyn Wee,
member
Chief Executive Officer
United Healthcare Community Plan of Maryland
Contact Us
Mailing Address:
4217 Park Place Court
Glen Allen, VA 23060
Phone: 410-685-7074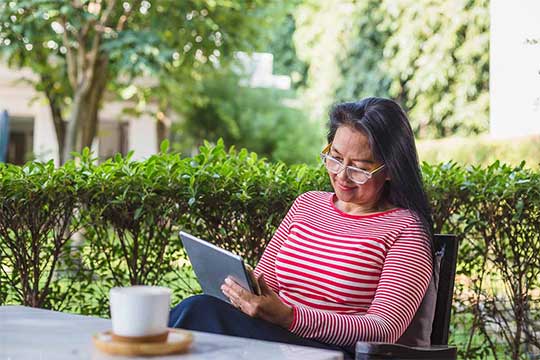 Heart and Stroke News
Find science-based stories about heart and brain health and inspiring survivor profiles from American Heart Association News.