American Heart Association
Greater New Orleans
A relentless force for longer, healthier lives in our community.
Imagine a community where healthy choices are equitable and accessible, where your zip code does not determine your health. Across Greater New Orleans, we are fighting for longer lives by making the places where we live, learn, work, play, pray and heal as healthy as they can be.
Healthy food access and affordability, complete streets, including safe places to be active, and nutrition security are some of our greatest needs here in and around New Orleans. Together, with our Board of Directors and community partners, we are addressing social determinants of health to improve lives in our community.
In Greater New Orleans, a person living in the zip code 70112 is 5 times more likely to die from heart disease than those living in the neighboring zip code 70113.
Give and get matched to help end heart disease and stroke.
Make a donation to the American Heart Association this May and it'll be MATCHED, up to $500,000, to help fund innovative research, advocacy, and education efforts.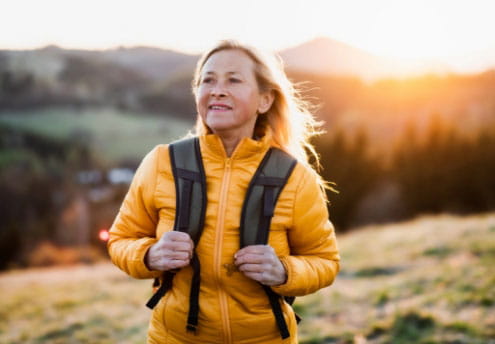 Local Events
Commit to a healthy future, and together let's build the health of New Orleans.
A Culture of Health & Wellness
Everyone deserves the best possible life, and it starts right here in our community.
"The American Heart Association has invested over $4 billion invested in heart and stroke research worldwide. While we continue to support innovative science and ensure quality care, we also recognize that community environments play a critical role in our health outcomes. There has been a shift in focus to address health disparities rooted in social determinants, access to care, healthier environments, and many of the factors leading to chronic disease that disproportionately impact our community. But we can't do that alone. We invite YOU to help us identify local health needs and challenges and join forces to find solutions that create longer, healthier lives right here in Greater New Orleans and the Northshore."

–Brittany Gay, Executive Director (left)
Release The Pressure, New Orleans!
About 80% of Black adults live with uncontrolled high blood pressure. So a number of diverse organizations including the American Medical Association created Release The Pressure(link opens in new window) to help you know your numbers, improve your rates, monitor and manage your blood pressure. What are you waiting for? Improve your heart and mental health by joining local community conversations, take the pledge, and find a number of educational resources. C'mon NOLA, let's release the pressure!
Saving lives through CPR quality training
Attention healthcare providers! You already know that quality CPR can increase the chances of saving loved ones, especially during COVID. Children's Hospital New Orleans recently became our first hospital to implement the Resuscitation Quality Improvement (RQI) and RQI Responder programs, which have been shown to increase survival odds. Your facility can improve skills in as little as 10 minutes! Who's ready to join next?
Active kids are healthy kids
Hey mamas! We know our kids need exercise every day to keep their hearts strong and prevent other chronic conditions, but only 5% of elementary schools provide daily P.E. Luckily, the NFL PLAY 60 Challenge helps our little ones stay active and healthy by setting a goal of 60 minutes of movement each day. And hey, why not join the fun and set an example by getting your heart pumping too!
Complete Streets for New Orleans
Whether you like walking, biking, driving or using transit, Complete Streets policies are critical to making travel safe and accessible. The New Orleans Complete Streets Coalition recently helped pass a City of New Orleans policy ensuring our streets are built to share. Now you, and all New Orleans residents, have a safe approach to transportation planning that promotes your health and quality of life. Get out and get moving!
Contact Us
110 Veterans Boulevard, Suite 160
Metairie, LA 70005