American Heart Association
Louisiana
A relentless force for longer, healthier lives in our community.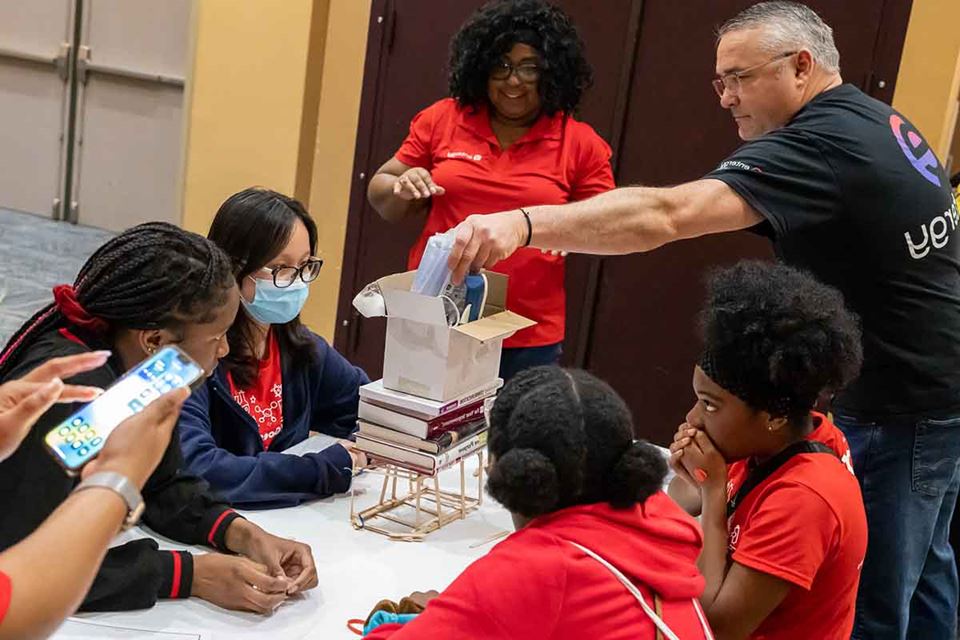 Hands-Only CPR across Louisiana
The American Heart Association has collaborated across the state with local sponsors and businesses to fill an urgent CPR and AED training need. By providing CPR in Schools Training Kits™ and Infant and community CPR Anytime® Kits across the state, more than 1,000,000 Louisianans have been trained in Hands-Only CPR and AED use in the last year.
STEM Goes Red events in Louisiana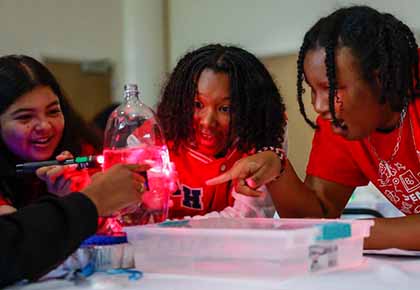 The American Heart Association is working to close the gender gap in STEM careers by hosting STEM Goes Red events in Louisiana. The New Orleans office, along with local sponsor Entergy, hosted its 4th STEM Goes Red event at Xavier University which brought together more than 90 young women from three area middle schools.
Grilled Tequila-Lime Chicken with Asparagus
This summer favorite gets it smoky flavor from the adobo sauce and its tartness from the citrus marinade. The chicken needs some time to soak up the flavors, but it's well worth the wait.
Help save lives!
You can help fight heart disease by making a gift to help improve patient outcomes, fund breakthrough research, prevention, and more.
The American Heart Association is committed to driving equitable health impact in Louisiana through five key priority areas: women, COVID-19, tobacco and vaping, patients and healthy living. Equity is always at the center of our work, and it will continue to guide all that we do.
Through our focus on these key impact areas, and with collaboration among local organizations, sponsors, businesses, and others that serve the community, we are working to improve the health and well-being of Louisianans while saving and improving countless lives.
Throughout Louisiana, we've seen our community impact work grow, including efforts around creating avenues for greater access to care, healthy food access and education, building a network of first responders through CPR kits in schools, blood pressure screenings and education, and tobacco and e-cigarette education and prevention.
People are counting on us as never before. The American Heart Association, along with our supporters, will drive change, and will be relentless. Thank you for your continued support.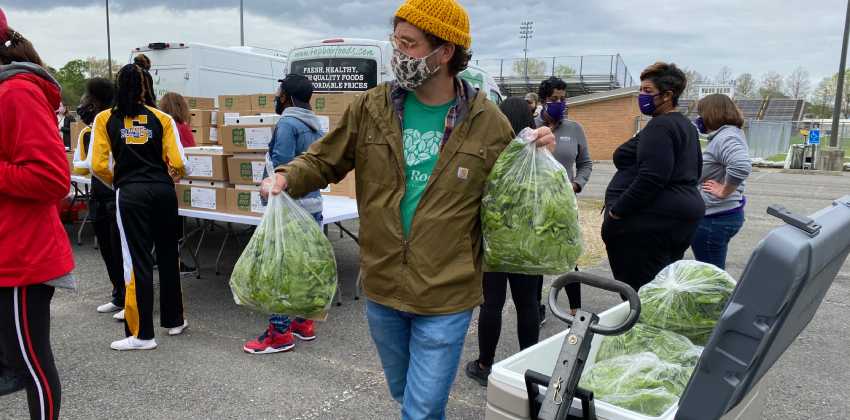 Advocacy has had a mission-critical role in the Association's work for more than 40 years. Our legislative and regulatory priorities help to mitigate risk factors and protect survivors in communities across the country. We support the enactment of evidence-based public policies that lead to longer, healthier lives.
Public policy advocacy is an essential strategy used by the American Heart Association and American Stroke Association to affect necessary and sustainable policy, system and environmental changes that help Americans build healthier lives free of cardiovascular disease and stroke.
Our efforts in Louisiana and its communities are focused on six major policy areas. These are: Tobacco Free, Health Equity, Quality Systems of Care, Healthy Eating, Active Living, and Access to Care.
Chair of the Board, Charlotte Parent
LCMC Health - University Medical Center
President of the Board, Alyana Samai
LCMC Health - West Jefferson Medical Center
Leadership Development Chair, Erica Williams
Camellia Collectives
Board Members
Dr. J. Michael Conerly
LAMMICO
Dr. Takeisha Davis
LCMC Health – New Orleans East Hospital
Caleb H. Didriksen III
DSW Law Firm
Dr. Jherie Ducombs
Regional Board Member, North Oaks Health System
Anthony Gardner
DePaul Community Health
Dr. James Gray
Jefferson Parish Schools
Dr. Kathleen Kennedy
Xavier University of Louisiana
Molly Kimball
Ochsner Health/WGNO-TV
Byron Lee
Jefferson Parish Councilman- District 3
Dr. Stephen Jones
Care Eleven Health
Ashley McGaha
Tulane University Hospital & Clinic
Dr. Alisha Reed
Fly with Alisha Reed
Dr. Sheryl Martin-Schild
Dr. Brain Incorporated
Dr. Tammuella (Tami) Singleton
American Thrombosis and Hemostasis Network (ATHN)
Dr. Nicole Thomas
Impact Nurse Consulting
President, Dr. Tiffany Ardoin
LSU Health Sciences Center
Chair, Bridgette B. Coleman
Coleman Consulting Group
President-Elect, Kristy McKearn
Elevance
Chair-Elect, Shunn Phillips
The Baton Rouge Clinic
Board Members
Coletta Barrett
Our Lady of the Lake Regional Medical Center
Jamie Burgess
Hancock Whitney Bank
Michael Jackson
Bernhard Capital Partners
Lauren Kearley
UNUM
Deanna Melancon
Baton Rouge Orthopaedic Clinic and Foundation
Dr. Denzil Moraes
Louisiana Cardiology Associates
Dr. Candice Myers
Pennington Biomedical Research Center
Jason Rogers
Our Lady of the Lake Heart & Vascular Institute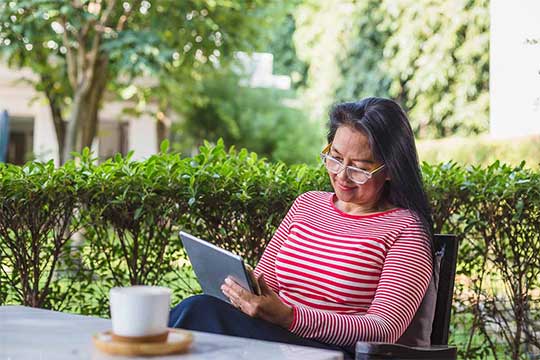 Heart and Stroke News
Find science-based stories about heart and brain health and inspiring survivor profiles from American Heart Association News.