American Heart Association
Lexington
Help us ensure everyone in Lexington has the opportunity to live longer, healthier lives.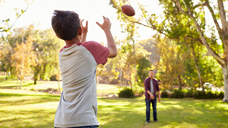 Healthy for Good
Living healthy and free of disease makes a critical difference in quality of life. That's why we're working to raise awareness about the vital effect lifestyle has on health and helping communities form healthy habits.
Show You Have Lexington at Heart
You can make a difference by lending your support to help improve the long-term health of Lexington.
Support Our Mission
Carol Barr Fund and the STEM Scholarship Program
Thanks to generous supporters to the Carol Barr Fund and the STEM Scholarship Program, the American Heart Association has opened the scholarship application for STEM Scholarships for girls from 54 counties in Eastern Kentucky. This will include THREE $10,000 scholarships, renewable for a total of FOUR years. The deadline to apply is March 17, 2023. High School girls, grades 9-12 from 54 counties in Eastern Kentucky are eligible to apply. See application for more details.
Medical Breakthrough Match!
Make your gift now to DOUBLE your impact to support unfunded research that could lead to the next lifesaving breakthrough against heart disease, and support prevention education and more.
Local Events
Join the fight to end heart disease and stroke by attending a Lexington event!
There are no upcoming events in your area at this time.
May is Stroke Month
Cardinal Hill Rehabilitation Hospital hosts a monthly Stroke support group to connect local survivors.
Healthy for Good
The American Heart Association worked with local Healthy for Good sponsor, Commonwealth Credit Union, to help them develop their @Home with Commonwealth Credit Union page to provide the community with information and tips on staying healthy both physically and financially. The effort was also supported by the Central Kentucky YMCA.
Support Infant CPR in Central Kentucky
The American Heart Association is working to save lives in Central Kentucky by raising funds for infant CPR kits.
An estimated 6,000 to 8,000 people under age 18--and about 350,000 people in the U.S. overall-- suffer cardiac arrests outside of hospitals each year. Only 1 in 10 survive. However, their chances of survival double or even triple if they receive CPR.
Your gift to the Central Kentucky American Heart Association will help us purchase infant CPR kits to donate to local hospitals to help new parents learn the life-saving skill of hands-only CPR. These kits will help us provide families that have an infant in the NICU with the training they need to save their child if they suffer from cardiac arrest or a choking incident.
The Central Kentucky chapter of the American Heart Association recently presented Ava Henry with the Franklin Moosnick Service Award--the local chapter's highest volunteer honor.
Both of Ava's parents were affected by heart disease. Her father died of a massive heart attack, and her mother suffered a mild stroke in 2008 and passed away from a heart attack in 2016. Following her mother's stroke, Ava became a volunteer with the American Heart Association in 2009. She has been involved in the organization's Heart Ball and Heart Walk, but Ava's real passion lies in helping women.
Along with her work for Go Red for Women, Ava has championed the American Heart Association's Have Faith in Heart initiative since 2012. The initiative includes partnerships with CHI Saint Joseph and predominantly African American churches in the Lexington community. Have Faith in Heart helps empower the communities that are affected most by heart disease by offering educational materials and programs to churches. Ava's work through the program provides over 200 heart health screenings each year to Lexington residents.
The Franklin Moosnick Service Award was established in 1990 as a tribute to Dr. Franklin Moosnick, a former member of the American Heart Association's National Board of Directors, and former president and long-time board member for the American Heart Association in Kentucky.
Check. Change. Control.

program
We worked with Mercy Health to help Paducah residents take ownership of their cardiovascular health through Check. Change. Control.--a virtual workplace-based program designed to improve blood pressure. The Check. Change. Control. program is part of Mercy Health's sponsorship of the American Heart Association's Healthy for Good initiative.
Photo: Check. Change. Control. participants from the Paducah City Police Records department (Left to right) Sabrina Miller, Records Clerk I; Amanda Fooshee, Evidence Technician II; Vicki Miller, Records Clerk II; Amy Travis, Records Manager
Sadie and Maverick Taylor
Somerset siblings and congenital heart defect survivors, Sadie and Maverick Taylor, have been awarded the 2020 Central Kentucky American Heart Association's Finn Collier Service Award.
Sadie and Maverick Taylor, ages 6 and 3, alongside parents Bridgett and Jeff, share their heart stories to raise awareness of congenital heart defects and much-needed funds for heart disease research. The Taylors are always looking for opportunities to engage the community in the American Heart Association's mission--whether it is speaking at events, volunteering on committees or walking in the Lake Cumberland Area Heart Walk. They also raise money for the Association through fundraisers like a "kindness plates" and "don't go breaking our hearts" puzzle that fills as donations are made.

The Finn Collier Service Award was created in memory of Finn Collier, a fierce advocate for the American Heart Association who lost his battle with heart disease at just seven years old. The award honors children and young adults who go above and beyond to support the life-saving mission of the American Heart Association.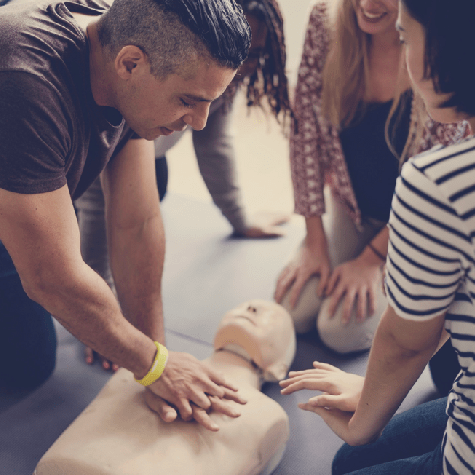 CPR & First Aid Training
Emergencies leave us feeling helpless, but they don't have to. Take two minutes to learn Hands-Only CPR™ now. 70 percent of out-of-hospital cardiac arrests happen in homes. When a person has a cardiac arrest, immediate CPR can double or triple their chance of survival. Prepare to save a life, find a CPR course near you today.
Lexington
354 Waller Avenue, Suite 110
Lexington, KY 40504
Phone: (859) 317-6880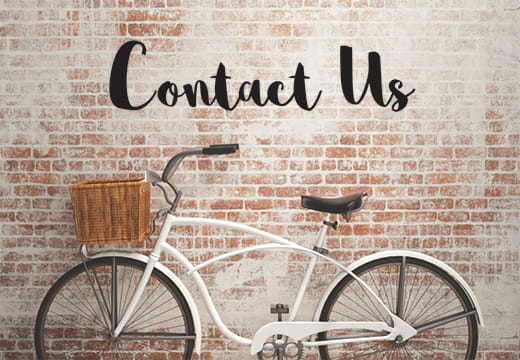 Changing Policy
Our legislative and regulatory priorities help to mitigate risk factors and protect survivors in communities across the country. We advocate for federal, state and local policies that help Americans build healthier lives free of cardiovascular disease and stroke.