American Heart Association
Metro Atlanta
A relentless force for longer, healthier lives in our community.
Imagine a community where healthy choices are equitable and accessible, where your zip code does not determine your health. Across metro Atlanta, we are fighting for longer lives by making the places where we live, learn, work, play, pray, and heal as healthy as they can be.
Food insecurity, healthy food access, high blood pressure, sedentary lifestyles and tobacco/vaping are our greatest challenges here in Atlanta. We are working together to address ways to improve health and reduce socioeconomic barriers in our community. Join us in building a healthier Atlanta!
There is a 20-year difference in life expectancy just zip codes apart right here in Atlanta.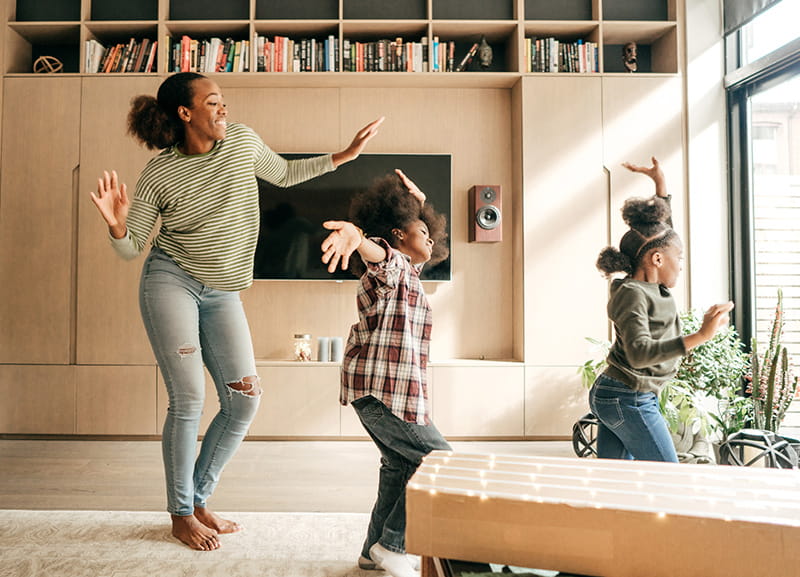 Healthy at Home
No need to feel alone while you're isolated. Let's connect as a community and learn new ways to eat healthy, get active, and manage stress while staying safe at home.
Help Us Save Lives
Your support is critical to our work fighting heart disease and stroke, especially as we address the challenges of COVID-19. Please make your lifesaving gift today.
"The American Heart Association represents the best we have to offer as a nation, in coalescing outcomes data and clinical interactions into real community activism. At the forefront of addressing and raising awareness of heart disease as the number one killer of women, this organization tirelessly works to upend information gaps and improve the quality of life for all individuals and their families. It is an honor to continue to work side by side with so many dedicated to the cure for heart disease."

Jayne Morgan, Board Member and Health Equity Committee Member
Local Events
Commit to a healthy future, and together let's build the health of Atlanta.
A Culture of Health & Wellness
Everyone deserves the best possible life, and it starts right here in our community.
Strengthening City of South Fulton smoke-free ordinance
There's no safe level of exposure to secondhand smoke, and smoking puts people at higher risk for heart disease and stroke. We and our partners are leading an effort in the City of South Fulton to strengthen the smoke-free ordinance to protect all residents, visitors and workers. Besides protecting the health of the community, the ordinance will help reduce hospital admissions for coronary events, cerebrovascular accidents and respiratory disease. You can help lend your voice!
Water refill stations for healthier Atlanta students
The water fountain is one of the germiest places in schools and, amid the COVID-19 pandemic, the CDC is encouraging staff and students to bring their own water. That's why we're working with local school boards and PTAs to replace water fountains with no-touch water bottle filling stations. Drinking water can positively impact children's cognitive performance, and this change can nearly triple how much water students drink.
Managing the pressure during COVID-19
High blood pressure rates for African Americans in the U.S. are among the highest in the world, and some research has found an elevated death rate in COVID-19 patients with high blood pressure. The pandemic didn't stop us from continuing to train Atlanta barbers to become blood pressure champions. Local barbers learned, via Zoom and in a local park, the proper way to measure blood pressure, collect data and more!
Social and emotional wellbeing for Atlanta's students
This school year looks different than ever before, but one thing remains the same: 16% of Georgia students age 10-17 are obese. To combat this, we partner with over 500 schools in Metro Atlanta as part of our Kids Heart Challenge to teach students the importance of making heart-healthy choices. Schools and parents can join in on the experience to keep students moving while at school or at home.
"As an Orthopedic Surgeon saving mobility every day, my career aligns with the 5 pillars of the American Heart Association's mission and the Heart of Atlanta movement. From the ball field, to the boardroom, to ballrooms filled with smart savvy women, I have championed the power of mobility. We only have one heart. From the minute of our birth to the minute of our death, it works day in and day out to fuel the lives we envision."

Vonda Wright, Board President