American Heart Association
South Florida
A relentless force for a world of longer, healthier lives in our community.
Health isn't just about behavior. It's also about place: where you live, work, learn, play and pray - and all the many complex social factors within those locations which greatly impact health. In South Florida, we are committed to joining forces with community leaders to close these critical gaps and create healthier lives for all our diverse citizens.
Miami-Dade and Broward are 2 of the 14 counties in the nation with over 100K food-insecure children.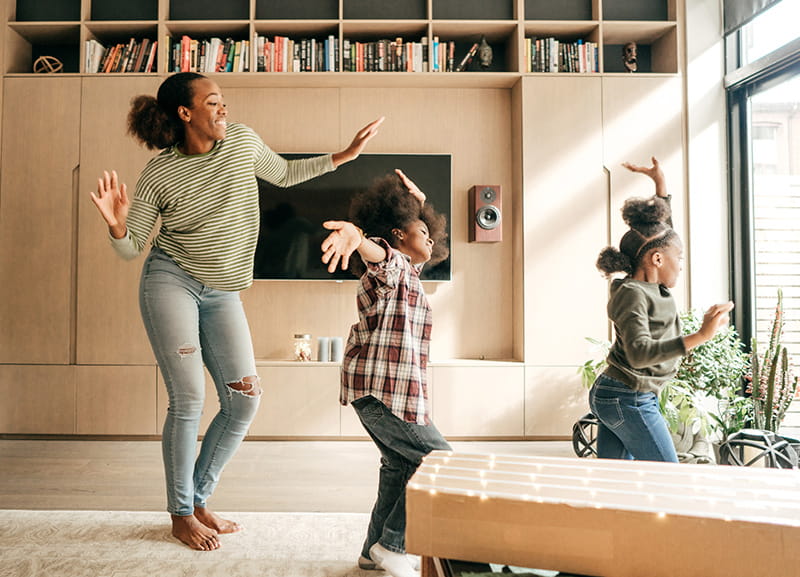 Healthy at Home
No need to feel alone while you're isolated. Let's connect as a community and learn new ways to eat healthy, get active, and manage stress while staying safe at home.
Help Us Save Lives
Your support is critical to our work fighting heart disease and stroke, especially as we address the challenges of COVID-19. Please make your lifesaving gift today.
"As Vice Chairs for the Broward Heart Walk, we are incredibly proud to be part of the American Heart Association's consistent efforts to build healthier lives in our South Florida community. We look forward to continuing to work together to raise funds for lifesaving research and education and be part of the positive change this organization accomplishes."

–Rita and Rick Case, Broward Heart Walk Sponsors
Local Events
Commit to a healthy future, and together let's build the health of South Florida.
There are no upcoming events in your area at this time. Please participate in a Virtual Heart Walk.
A Culture of Health & Wellness
Everyone deserves the best possible life, and it starts right here in our community.
"I was only 8 days post-postpartum with my third child when I was eating dinner at my house one night and started to experience a stroke(link opens in new window). The physicians told me that two years ago, the science and research was not available to save my life. Although I was only 29-years-old at the time, if it were not for the research commits to stroke by the American Heart Association, I would not be alive today."

–Noelia Gutierrez, stroke survivor, volunteer
Tackling Food Insecurity in Broward County
With 18.6% of children in Broward County being food insecure, we are working alongside community leaders to address two of South Florida's barriers to health: food insecurity and healthy food access. Alongside the DeLuca Foundation and Healthy Mothers, Healthy Babies, we're offering an interactive family-friendly event that provides access to cooking instruction and nutritional education. Participants receive FREE nutritious meal kits with fruits and vegetables, grocery gift cards, and cooking supplies. See you there!
Managing the pressure in South Florida
Every day, over 3,500 kids start vaping, and new research indicates that kids or teen smokers are less likely to kick the habit as adults. We are working with Duval County Public Schools to reduce youth vaping through community dialogues as well as a local video(link opens in new window) shown in vaping classes. Revised vaping education programs will be available for the 2020-2021 school year.
Preventing youth smoking and nicotine addiction
Nearly 90% of smokers first try a tobacco product by age 18. So, it's no surprise tobacco companies are trying to create a new generation of nicotine addicts. We're working with local South Florida high schools to demand accountability by e-cigarette companies for spending millions on marketing their products as "safe" to our youth. Keep the kids you know from joining 5 million teens who now vape!
Active kids are healthy kids
Physical activity is one of the best preventative measures against obesity and other chronic conditions, yet only 3.8% of elementary schools provide daily physical education. With help from local South Florida schools, we've implemented NFL PLAY 60 Challenge. The program's goal? 60 minutes of physical activity daily with examples for teachers, students, and parents on how to move more. Set a good example and get your 60 minutes in today!
For our moms, sisters, and friends
1 in 3 women in South Florida lives with some form of cardiovascular disease, including younger women. Luckily, nearly 80% of cardiac events can be prevented. It's our priority to educate South Florida women about the importance of understanding family health history, knowing health numbers, and making lifestyle changes to move more, eat smart, and manage blood pressure. Join the movement!
Contact Us
4000 Hollywood Blvd., Ste. 170-N
Hollywood, FL 33021