American Heart Association
South Florida
A relentless force for a world of longer, healthier lives in our community.
Health isn't just about behavior. It's also about place: where you live, work, learn, play and pray - and all the many complex social factors within those locations which greatly impact health. In South Florida, we are committed to joining forces with community leaders to close these critical gaps and create healthier lives for all our diverse citizens.
Miami-Dade and Broward are 2 of the 14 counties in the nation with over 100K food-insecure children.
Give and get matched to help end heart disease and stroke.
Make a donation to the American Heart Association this May and it'll be MATCHED, up to $500,000, to help fund innovative research, advocacy, and education efforts.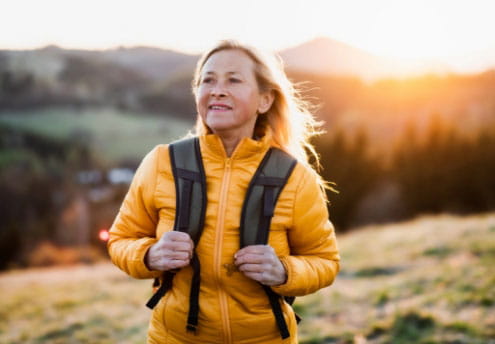 "I feel the immense responsibility to use every platform possible to save lives. Losing both of my abuelas (grandmothers) was devastating. If that wasn't enough, I discovered that heart disease is the No. 1 cause of death for all Hispanic women. But these setbacks also ignited a motivation inside. This is why I serve on the board of the American Heart Association. As president, I am proud of the opportunity to live the mission and be a relentless force for a world of longer, healthier lives. "

Isis Zambrana, GMFL Board President, Vice President & Chief Quality Officer, Quality and Patient Safety, Jackson Health System
Local Events
Commit to a healthy future, and together let's build the health of South Florida.
A Culture of Health & Wellness
Everyone deserves the best possible life, and it starts right here in our community.
Saying "NO" to vaping
Did you know every day, over 3,500 of our kids start vaping across the country? New research indicates that kids or teen smokers are less likely to kick the habit as adults. We need your help to reduce youth vaping. Parents, download our Virtual Tools For Schools toolkit, which outlines the issue and provides ways to talk to your teen. Let's together reduce or end youth vaping!
Active Kids are Healthy Kids
From the snacks to the cool moves, you can get active at home or school with our interactive NFL PLAY 60 activities! Along with the NFL we recommend that children get 60 minutes of moderate to vigorous activity every day. But parents, you can join too! Physical activity helps keep your heart, brain, and body fit. Watch our hometown heroes as they show us how it's done!
Managing the pressure in SFL
Newsflash! You might be one of the 50% of American adults with high blood pressure. This means a higher risk for stroke and heart disease. But that's why we're working with several South Florida clinics to help hypertensive patients self-monitor and manage blood pressure during COVID-19. What are you waiting for? Improve your own heart and mental health and find educational resources for your health journey.
Contact Us
4000 Hollywood Blvd., Ste. 170-N
Hollywood, FL 33021