American Heart Association
Delaware
The American Heart Association is working to create a world of longer, healthier lives. That starts in Delaware.
A Culture of Health
We are working to weave healthy living practices and opportunities into our community. The American Heart Association is making it easier to be healthy where we live, work, learn and play.
Delaware at Heart
As a member of the community, you have an important role to play in helping to improve the long-term health of Delaware.
Help save lives!
You can help fight heart disease by making a gift to help improve patient outcomes, fund breakthrough research, prevention, and more.
Local Events
Join the fight to end heart disease and stroke at a Delaware event!
Your Voice Matters
We will only beat heart disease and stroke if we work together. We advocate for policies that prevent cardiovascular diseases, improve the quality of and access to care, increase research funding and expand rehabilitation services.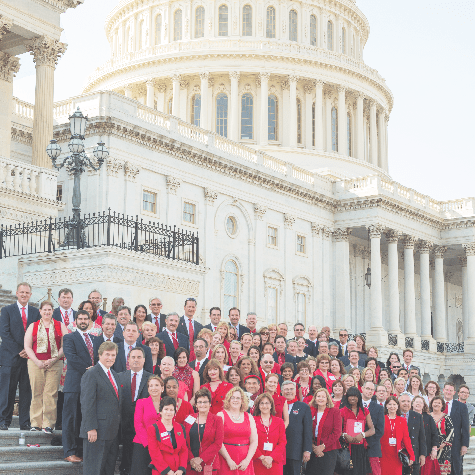 Delaware Hypertension Control Network
34.6% of Delawareans have hypertension (or high blood pressure), which is the leading cause of stroke. The state of Delaware has the 4th largest rate of mortality from stroke in the entire US. The American Heart Association has gathered a group of advocates, hospital and private practice representatives, like-minded nonprofit organizations, physicians, and nurses to form the Delaware Hypertension Control Network. The group's priority is to achieve more than 70% or greater hypertension control across Delaware by 2024.
Contact Us
131 Continental Drive, Suite 407
Newark, DE 19713
New Castle: (302) 454-0613
Kent and Sussex: (877) 750-4276
Fax: (302) 454-0619