Cardiology Fellows Society of Greater Boston

The American Heart Association's Cardiology Fellows Society of Greater Boston
founded in 2012 by George Philippides, MD and Stephanie Moore, MD
Over 11 ACGME programs in the greater Boston area participate
OUR MISSION
To foster a community among cardiology fellows in the greater Boston area
To offer a forum to address educational and clinical issues specifically targeted to cardiology fellows
To provide opportunities for public speaking through advocacy and community service and outreach
To involve young physicians early on in their careers with the American Heart Association
PROGRAMS
Several programs are held throughout the year that provide an opportunity for Cardiology fellows from around the region to come together, network, and learn from each other. In bringing everyone together, we seek to capitalize on the rich Cardiology community that exists in the greater Boston area to take advantage of the expertise, mentorship, and learning opportunities that exist. Click on the event name to learn more information about the program.
Academic Year 2018-2019 Calendar of Upcoming Events

CALENDAR OF EVENTS
Stay Tuned for Information about Upcoming Programs!
Past Events:
To learn more about each program throughout this past year, please read the 2016-2017 Year in Review (PDF)
Interested in Exhibitor Opportunities?
There are many opportunities available to support the American Heart Association's Cardiology Fellows Society of Greater Boston. If you would like to be an exhibitor or want to learn more about our upcoming program, please view our exhibitor prospectus: Boston Cardiology Fellows Spring Controversy Dinner Exhibitor Prospectus (PDF)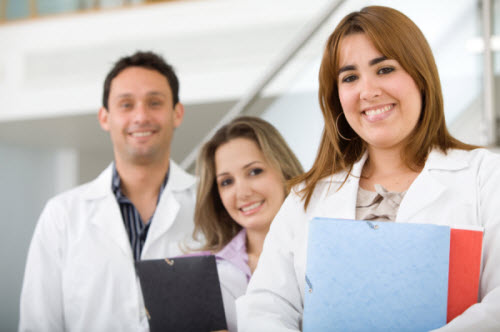 FELLOW MEMBERS AND LEADERS
All Cardiology Fellows within accredited training programs in the Greater Boston area invited to participate in Fellows Society events. At the beginning of each academic year, Fellow Liaisons are appointed to the Fellows Society by the Program Director of their institute. Fellow Liaisons, in conjunction with program advisors and American Heart Association director and coordinator, plan the programs to interest and excite a variety of fellows around the greater Boston area. The leadership team of the Fellows Society of Greater Boston currently consists of cardiologists and American Heart Association volunteers including:
Find out who is your institution's liaison! (PDF)
Fellows Society Program Advisors
George Philippides, MD
Newton Wellesley Hospital
Omar Siddiqi, MD
Boston University Medical Center
ADVOCACY
As an American Heart Association supporter and community member, you have a powerful voice. You have already demonstrated your commitment to our issues. As a professional, you have credibility and expertise about heart disease and stroke in your community that will be listened to and respected. Elected officials are often farmers, bankers and businessmen and women; they need your expertise to help them make smart decisions about how to make their communities healthier places to live, work, eat and play. Who better to do this than a friend of the AHA; especially one that also lives in their community? The AHA's You're the Cure network is nationwide network of professionals, survivors, caregivers and others dedicated to keeping the state and country we live in a safe and healthy place to live.
Our Advocacy staff keeps a close eye on what is happening in each State Capitol and many City Halls. When legislation that pertains to the AHA's mission is in need of your support, you will receive timely emails from us, asking you to take action. Simply click on the link in the email which will take you to a letter that you can edit or personalize. When you click "Send Letter" it will be emailed directly to your legislators. It's that easy. Please know that we are sensitive to your time – we only send out emails when pertinent and necessary. You're the Cure Advocates will spend as much time as they are able and desire to commit to You're the Cure. Advocates will receive and are encouraged to respond to 1 to 3 online action alerts a month and will occasionally be invited to attend advocacy events, phone or meet with lawmakers, write letters to the editor, or other activities to advance policy goals. Advocates are only expected to respond to these requests as their time allows. Join You're the Cure today!(link opens in new window)
USEFUL LINKS
American Heart Association Statements and Guidelines
American Heart Association Breaking News
AMERICAN HEART ASSOCIATION CONTACTS
Program Director: Sue Flor - [email protected] or 516-962-0793
Program Coordinator: Eilis Morgan - [email protected] or 518-626-8769
---