Brenda Mwesigwa, Certified Nurse Practitioner, APRN, AGNP-CNP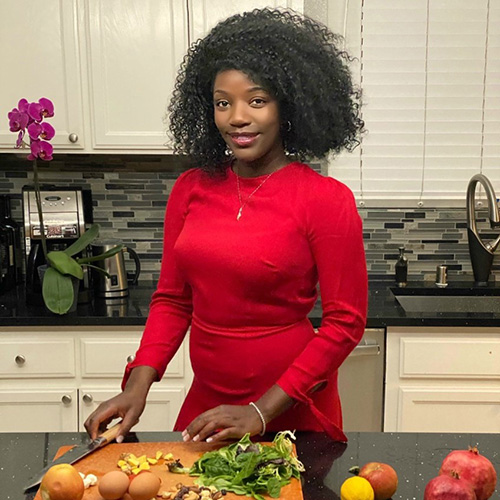 What has been your silver lining of the COVID-19 pandemic? The most exciting thing during this time has been becoming an aunt. My sister had a baby girl, Zoey, and it has been exciting to watch her grow. I also started practicing yoga and meditation which has changed my life in so many ways.
How do you Go Red from home to keep your heart healthy? I keep my heart healthy mainly through a heart healthy diet, exercise on my Peloton bike 30 minutes in the evenings, yoga and meditation in the mornings.
What heart health advice do you have for other women? My advice to women is to find ways to manage daily stress. We know that long term exposure to stress hormones can contribute to hypertension, high cholesterol, high blood sugar, and arrhythmias. These are all significant risk factors to heart disease. Stress is one aspect of our lives that we can control.
---