Simple Cooking with Heart Kitchen - Baltimore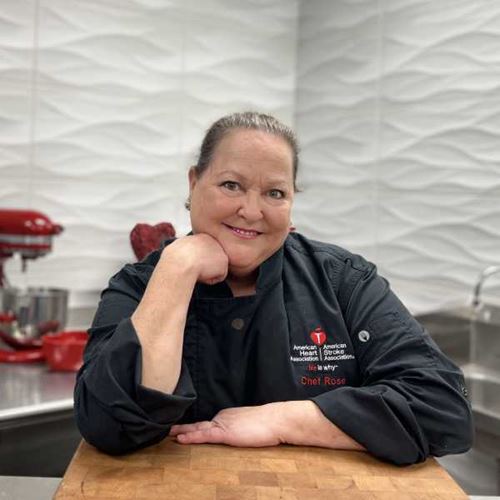 Welcome to Our Kitchen!
The Simple Cooking with Heart Kitchen, located at The UA House at Fayette, 1100 E. Fayette Street, in Baltimore, offers hands-on, affordable cooking classes for individuals and groups, as well as weekly online classes.
Executive Chef Stephanie Rose teaches students of all ages how to prepare simple, delicious, and inexpensive meals at home so they can enjoy the benefits of eating healthier and feel more confident cooking for themselves and their families.
Students work with common appliances and basic cooking tools that are typically used in a standard home kitchen. Each class will include nutritional information, basic food safety and sanitation overviews, recipes and the preparation of a meal.
Recipes are budget friendly, heart-healthy and align with American Heart Association dietary recommendations around sodium, sugar and fat intake.
All classes, in-person and virtual, require online registration(link opens in new window)(link opens in new window).
Learn more about the kitchen (PDF).
Questions? Want to volunteer? Have a large group? Please contact us at [email protected].
Simple Cooking with Heart Kitchen Playlist
Simple Cooking with Heart Related links/articles:
More recipes from the American Heart Association: https://recipes.heart.org/
Tips on Healthy Eating from the American Heart Association: https://www.heart.org/en/healthy-living/healthy-eating
---