American Heart Association
Phoenix
Help us ensure that everyone in Arizona has the opportunity to live a longer, healthier life.
We're striving to create a world free of heart disease and stroke - a world where everyone can achieve the best possible health - and it starts right here in Phoenix. From developing initiatives that make healthier food options available in all neighborhoods, to protecting our kids from the dangers of smoking and advocating for raising the tobacco sale age to 21 – together we are making it easier to be healthy where we live, work, learn and play.
Join us in our efforts and help us build a healthier Phoenix!
Your Gift Matched!
Give today in honor of Wear Red Day, and your gift will be MATCHED by Big Lots and the Big Lots Foundation up to $333,333!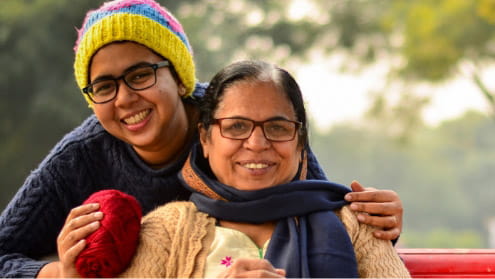 Local Events
Fight heart disease and stroke in Phoenix by joining us at an event!
Funding Scientific Research for Congenital Heart Defects and Cardiovascular Diseases
Addison Blossey, a four-year-old little girl in Phoenix, was born with a congenital heart defect. She spent her first eight months in the hospital and in her short lifetime, she has already had several treatments and surgeries, including open heart surgery. Having served as our 2021 Phoenix Heart Walk Digital Experience Passion Story, Addison's journey has touched the lives of hundreds and has helped raised awareness about the importance of funding scientific research that supports those fighting cardiovascular diseases.
Making an Impact in Phoenix
In Fall 2020, with support from generous donors Katie and John Raife, the American Heart Association Phoenix Division worked with Circle the City to improve blood pressure control in their extremely high-risk population – persons experiencing homelessness. New equipment was provided to the clinics to improve blood pressure measurement accuracy, and customized patient resources were created to better inform the community members. Included in the resources for patients were 'Heart Health Kits' that included waterproof waist-bags, pill containers, hand sanitizer, blood pressure education resources, and a new toothbrush and toothpaste.
Diagnosed with heart failure during her second pregnancy, Jessica Diede wants to raise awareness about maternal heart disease.

During her second pregnancy, Jessica Diede – a 27-year-old Phoenix resident – was diagnosed with Peripartum Cardiomyopathy (PPCM), a condition that weakened her heart muscle and led to a heart rate of 218 beats per minute. She had a stressful pregnancy and was warned if she pushed too hard during labor, her heart would stop beating.
Read Jessica's Story of Survival
Every year, thousands of Arizona heart and stroke patients suffer because the right care at the right time isn't accessible.
We're working to improve access to quality healthcare for all. In 2020, 25 Phoenix Division hospitals participated in one or more of our Get With the Guidelines Quality Improvement programs and 22 Phoenix Division hospitals were recognized through earning an achievement award in one or more of our Get With the Guidelines Quality Improvement programs. But there are still many residents who do not have available options for healthy living or medical care. Join us in our mission and help us advance the health of all Phoenicians, ensuring everyone has access to quality healthcare and receives timely treatments for heart disease and stroke.
Controlling Hypertension for a Longer Life
Did you know that 50% of adults in the U.S. have high blood pressure and that most don't know it? It's hard to control what you don't even know you have. In February 2021, the AHA provided a free digital educational session focused on educating about blood pressure. Community members learned what blood pressure is, what it does to the body if it's too high, and how they can work to lower it so they can reduce their risk for heart disease and stroke. It's not too late, you can watch the webinar featuring Dr. Robert Groves, Executive Vice President and Chief Medical Officer for Banner-Aetna.
July 6, 2017 is a memorable day for Mark Johnson. It marked his 60th birthday—a birthday he shares with his husband, Tom—and is also the day he had his first heart attack.

He was traveling with Tom at the time, and they were in the process of driving from Chicago to Arizona. During a stop in St. Louis, Mark began feeling breathless and discomfort in his left shoulder. He went to the ER and learned he had had suffered a heart attack. He had two stents placed and was released from the hospital two days later.

He now lives in Scottsdale, has changed his diet and lost 20 pounds. While many would focus on the negative, Mark views the experience as an opportunity to help others.

"Since I survived this, I feel like I've been given a gift that I need to share," he said. "Nobody wants to have a heart attack, but there are things you can do to manage your lifestyle. It's not the end, life can go on and you can get through it."
Cooking With Heart
This past year, the AHA Phoenix Division worked with Aetna Medicare Solutions to provide a four-part cooking series digitally designed for active adults! With expert Chef Jan D'Atri and her Momma, hundreds of people have learned to make healthier dishes featuring Rosemary Balsamic Roasted Vegetables, Apple Bread Pudding, Jan's Perfect Chicken Soup, and Jan's Chickpea and Raisin Salad. Take a look for yourself at the latest video and make the healthy dish in your own home!
Protecting our Youth
Tobacco products are creating a whole new generation of smokers by targeting our youth. In fact, 1 in 5 Arizona high school students are vaping.
Approximately, 115,000 Arizona kids alive now will ultimately die prematurely from smoking if current trends continue.
In 2020, the Arizona Advocacy team once again defeated Big Tobacco by blocking another attempt to ban cities and towns from regulating tobacco products; including e-cigarettes. Arizona is one of a handful of states that does not have a tobacco retail license, so there is no way to know where tobacco retail products are being sold and most importantly, there is no way to ensure that retailers are not selling to those under the age of 21. We are leading the way, along with many other health organizations, education collaborators and local communities in establishing real and effective tobacco retail licensure in Arizona.
CPR Saves Lives
Emergencies leave us feeling helpless, but they don't have to. In an effort to ensure that everyone is prepared in an emergency, Senate Bill 1137 was passed in 2016 with a three-year phase in approach. The bill states that by the 2019-2020 school year, every student in a public or charter high school in Arizona will be required to learn Hands-Only CPR at least once in their high school career. Arizona is now the 32nd state to pass Hand-Only CPR as a high school graduation requirement, helping to create a new generation of lifesavers. 70 percent of out-of-hospital cardiac arrests happen in homes. When a person has a cardiac arrest, immediate CPR can double or triple their chance of survival.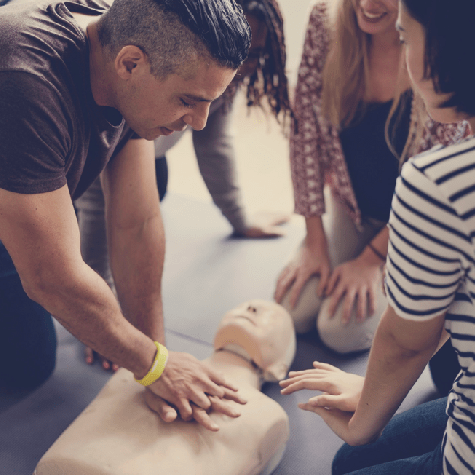 Contact Us
1910 W. University Dr., Suite 205
Tempe, AZ 85281
(602) 414-5353
Contact our Phoenix Team