The Social Impact Funds
Our Team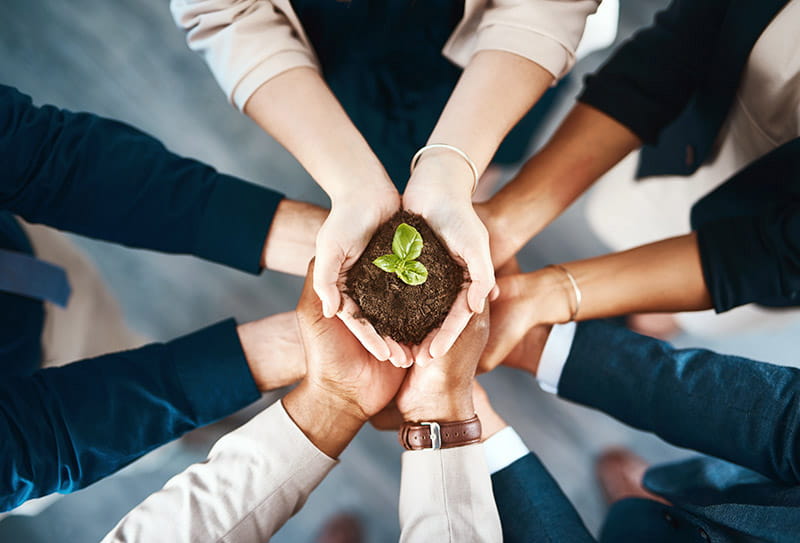 Governance Committee
The Governance Committee oversees the funds and approves investments. Members include American Heart Association leaders and esteemed volunteers from other organizations.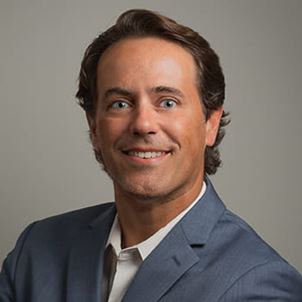 Alex Almazan
Almazan Law
Managing Partner
Nancy Brown
AHA
Chief Executive Officer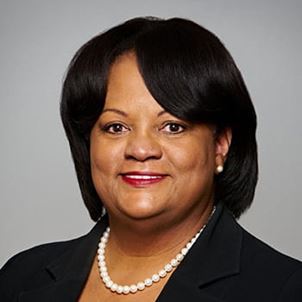 Regina Benjamin, M.D.

18th U.S. Surgeon General
Denise Bradley-Tyson

Bernard J. Tyson Impact Fund Chairman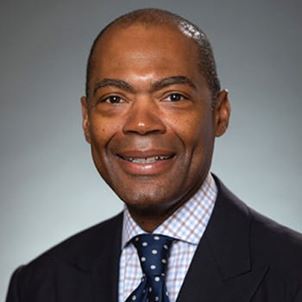 Keith Churchwell, M.D.
Yale New Haven Hospital
President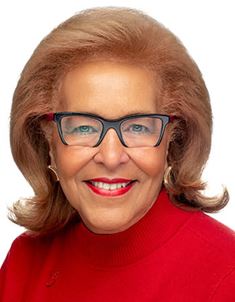 Marsha Jones
AHA
Chairperson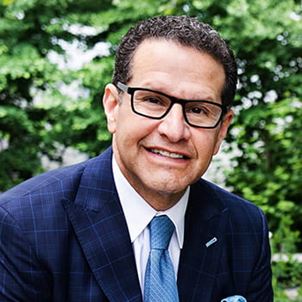 Neil Meltzer
Life Bridge Health
President and CEO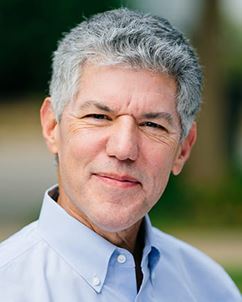 Lee Shapiro
7 Wire Ventures
Managing Partner
Impact Investment Group Staff Roster
Select each tab to read more about our American Heart Association Impact Investment team members.
Gerald Johnson
Chief Diversity Officer
Gerald Johnson, AHA's Chief Diversity Officer and Executive Vice President of the Office of Health Equity, oversees AHA's impact investing group where he is responsible for leading strategy, growing investment and driving impact for equitable health and well-being globally.
As an industry leader and sought out speaker, Gerald brings a wealth of consumer and B2B experience from major fortune 500 companies including Unilever, Nabisco, Dr. Pepper/7-UP, Cadbury Schweppes, ConAgra Foods and Magic Johnson Enterprises. During his career, Gerald has held various leadership positions in marketing, most recently as Chief Marketing Officer for Magic Johnson Enterprises and the Magic Johnson Foundation with accountability for leading marketing across all businesses, as well as driving revenue and sales growth for all strategic alliances and licensing ventures.
Ashlye Stewart, CFA
National VP & Managing Director
As National VP and Managing Director of the AHA's Impact Investing Group, Ashlye Steward guides the AHA's Social Impact Funds, including the Bernard J. Tyson Impact Fund. Ashlye has nearly 25 years of capital markets experience including 12 years of impact investing experience.
Having led and consulted on various social impact projects across 15 countries, she has executed impact investment transactions totaling more than $415M. Ashlye has also consulted on the strategy, structuring, and funding of two impact investment funds for the Inter-American Development Bank (IDB) focused on investing in small- and medium-sized enterprises making a positive social impact in several countries around the world.
Before shifting to impact investing in 2011, Ashlye developed 13 years of investment structuring and portfolio management experience working on over $3B alternative asset and private investment transactions at investment firms such as KBC Financial Products, Bank of America, and Merrill Lynch.
Ashlye holds a master's in applied mathematics of finance from Columbia University and is a CFA Charter Holder.
Dionne Broadus, JD
VP Mission Advancement, Social Impact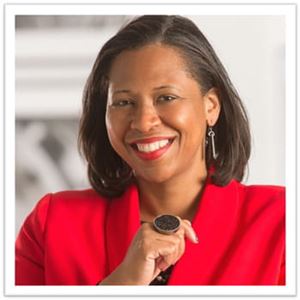 Dionne Broadus leads philanthropic fundraising and donor relations for the American Heart Association's Social Impact Funds, including the Bernard J. Tyson Impact Fund. In this role, she works with Mission Advancement colleagues, the Impact Investment Group, and volunteer leaders to engage funders and champion investments for the Social Impact Funds.
For over 25 years, Dionne has created impactful philanthropic relationships and corporate partnerships that have advanced community, culture and equitable access to health, arts and education, raising more than $100M dollars.
She has served in leadership positions and Chief Development Officer roles with Case Western Reserve University, the Rock and Roll Hall of Fame, Essence Magazine, the National Basketball Association, BET Networks and the City of New York under Mayor Bloomberg.
Dionne earned a B.A., magna cum laude, from the University of Pittsburgh Honors College and a J.D. from the University of Pennsylvania Law School. Before her development career, Dionne practiced finance law at a large Chicago law firm. She is a member of national community organizations Delta Sigma Theta Sorority, Inc. and The Links, Incorporated.
Valerie Dao
Senior Portfolio Manager, Western States & Midwest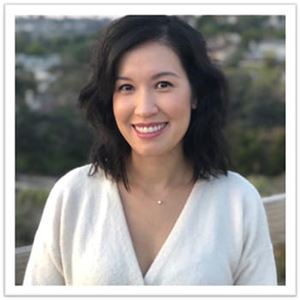 As a Senior Portfolio Manager for the AHA's Social Impact Funds, including the Bernard J. Tyson Impact Fund, Valerie Dao identifies new investment opportunities to reduce gaps in health equity and provides strategic support to the Western and Midwest market portfolios.
She comes to AHA by way of Stanford's Center on Philanthropy and Civil Society where she managed a research study exploring the role of nonprofit organizations in their communities across seven global regions. Valerie has 10 years of experience in the social sector, and her prior roles include working at a venture philanthropy fund and a consulting firm where she specialized in program monitoring and evaluation, organizational assessment and strategic planning.
Valerie is a Fulbright Scholar and holds a bachelor's in political science from University of California, Irvine, and an MPP from the Harris School of Public Policy at the University of Chicago.
Max Gritzuk
Senior Portfolio Manager, Eastern States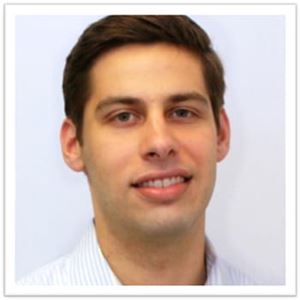 Max Gritzuk is a Senior Portfolio Manager for the American Heart Association's Social Impact Funds, including the Bernard J. Tyson Impact Fund. In this role, Max is responsible for sourcing, conducting due diligence and negotiating terms for new investments. He also actively manages investee relationships to ensure compliance, monitor financial performance and drive social impact.
He has nearly 10 years of diverse investing experience including more than five years in the impact investing space. Max was previously Vice President of Financial Services at Opportunity Finance Network where he underwrote and structured investments in Community Development Financial Institutions (CDFIs), managed the portfolios of three mission-aligned funds and processed more than $500M of US Treasury impact bond applications. Max also worked as a high yield credit analyst in New York evaluating opportunities in the consumer products, healthcare and REIT sectors.
Max holds a bachelor's in finance from Northeastern University.
Mark McCoy
Portfolio Manager, Midwest & South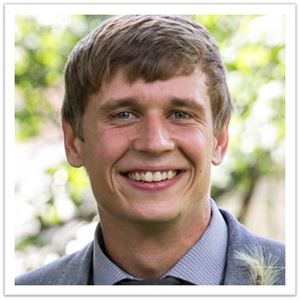 Mark McCoy is responsible for sourcing, conducting due diligence, and negotiating terms for new investments for the AHA's Social Impact Funds, including the Bernard J. Tyson Impact Fund.
Mark comes to AHA with more than 15 years of diversified capital markets experience including 10+ years specializing in Impact Investing. He has designed, launched, and managed small business development programs, impact assessments, and bespoke investment products across five continents for numerous public and private institutions including the World Bank/IFC, CDC Group, Norfund, Deutsche Bank, SIDA and others.
Mark started his career at Archer Daniels Midland trading commodity option contracts at the Chicago Board of Trade and later founded a social enterprise in the hospitality sector while living in Nairobi, Kenya. Upon moving back to the U.S., Mark has worked for private family offices in various portfolio management and direct investment roles with varied focus including food security, health equity, poverty reduction, peace and security, and access to capital markets.
Mark holds an International MBA from the University of Denver and a BS in finance and economics from North Park University.
Claire Ugo-Ike
Senior Evaluation Analyst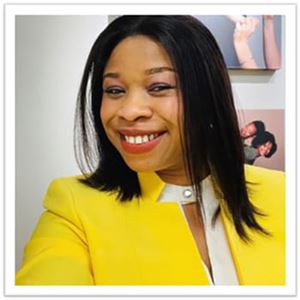 As the Program Evaluation Lead for the AHA's Social Impact Funds, Claire Ugo-Ike guides the evaluation of community-based solutions and initiatives designed to address social determinants of health to reduce health disparities across different communities in the U.S.
Claire brings a scientific background and international expertise in community-led programs culminating in her more than 14 years of experience including a focus on social determinants of health. Her work in West Africa, during a time of resource-related conflict, involved peace-building programs, study design, and qualitative and quantitative evaluation of community-led programs. Before joining the AHA, Claire led impact evaluations for different community-based, government-funded projects including coordinating implementation and evaluation of USAID-funded HIV prevention, conflict resolution and peace-building programs across different West African communities.
Claire holds a bachelor's in microbiology and a Master's in pharmaceutical microbiology.
Haroon Khan
Senior Program Coordinator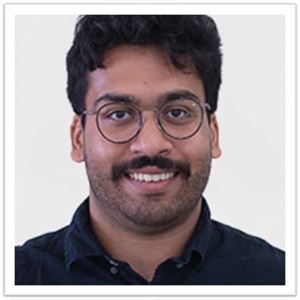 Haroon Khan is the Senior Program Coordinator for the American Heart Association's Social Impact Funds, including the Bernard J. Tyson Impact Fund. In this role, Haroon is responsible for supporting the Social Impact Funds Team, managing grants, communicating with investees, and sourcing.
He started with the AHA as an intern then Project Coordinator for the Office of Health Equity. Haroon has helped coordinate internal projects, manage diversity and inclusion initiatives and help plan education initiatives centered around DEI. He was also an intern for the EmPOWERED to Serve team, working extensively with the Hispanic Serving Institute Scholarship Fund helping to pilot the program in 2021.
Haroon holds a bachelor's degree in public health from Baylor University.