Liz Elting
New York, NY | Heart & Torch Circle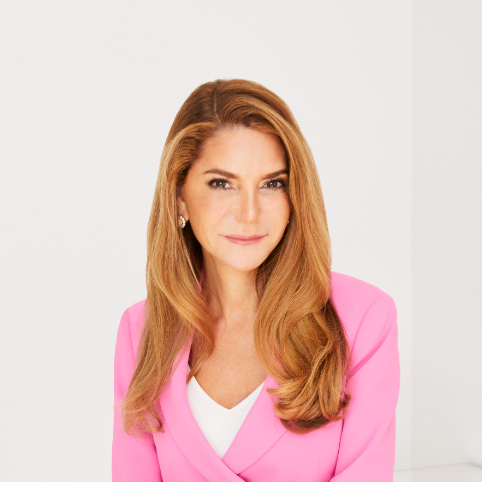 Liz Elting, Founder and CEO of the Elizabeth Elting Foundation, is a New York-based philanthropist and businesswoman, recognized for her outstanding entrepreneurship and focus on developing women business leaders. These recognitions and awards include the Working Woman Entrepreneurial Excellence Award for Customer Service, the Ernst and Young Entrepreneur of the Year Award, the American Express Entrepreneur magazine Woman of the Year Award, the Distinguished Alumnae Award from NYU Stern's Women in Business, the Women Worth Watching Award from Diversity Journal, the Trinity College Alumni Medal for Excellence and Gary McQuaid Award, the Enterprising Women magazine Enterprising Women of the Year Award, the National Organization for Women's Women of Power & Influence Award, the 2019 Charles Waldo Haskins Award for business and public service from NYU's Stern School of Business, the American Heart Association's 2020 Health Equity Leadership Award, and the Alliance of Women Entrepreneurs' 2021 Vertex Award for changing the face and direction of women's high-growth entrepreneurship. In 2022, Elting was honored with the American Heart Association's Woman Changing the World Award, Trinity College's Kathleen O'Connor Boelhouwer '85 Alumni Initiative Award, and was an honoree at the 25th Anniversary Celebration of the Jewish Women's Foundation of New York. In addition, Elting has been named one of Forbes' Richest Self-Made Women every year since the list's inception (2015-2023).
In 2018, Elting Founded the Elizabeth Elting Foundation to break down systemic barriers, bridge gaps, and foster systemic change for women and other underserved communities so that people of every stripe can succeed, thrive, and reach their potential. In 2020, the Elizabeth Elting Foundation launched the Halo Fund, a comprehensive multimillion-dollar pandemic relief initiative aimed at direct support for medical needs, hunger relief, health equity, and on-the-ground efforts in underserved communities.
As a long-time supporter of the American Heart Association, Elting established the AHA's Elizabeth Elting Fund to provide targeted support for women-led organizations and entrepreneurs from New York's under-resourced communities forging paths toward health equity. Elting also helped launch the Bernard J. Tyson Impact Fund to provide funding to on-the-ground social organizations tackling systemic barriers to equality for marginalized communities. Additionally, Elting serves on the American Heart Association's Go Red for Women National Leadership Council, the Sandy Hook Promise Leadership Council and Advisory Board, and the Board of Directors of Girls Learning Advanced Math (GLAM). In 2017, she founded the Elting Family Research Fund to support initiatives for the International Waldenstrom's Macroglobulinemia Foundation.