Jamie Lee
New York, New York | Champion's Circle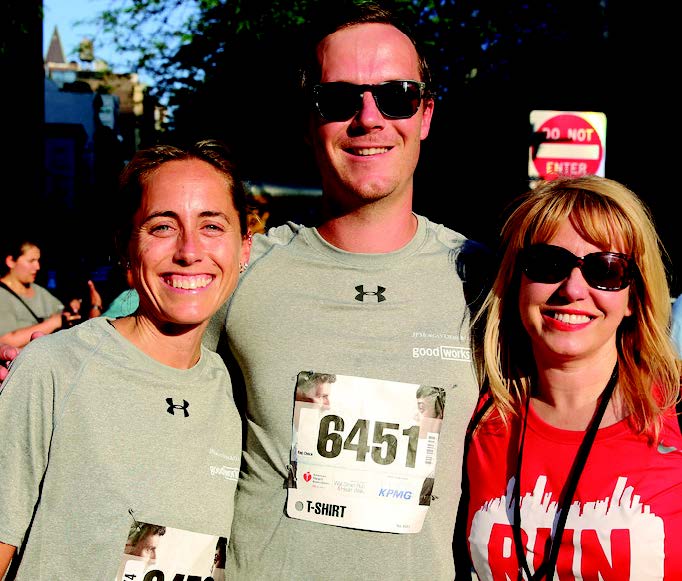 After James "Jimmy" Bainbridge Lee, Jr. succumbed to a heart attack two years ago, his son, Jamie, along with other family and friends, wanted to honor his legacy.
Each May, they participate in the AHA's annual Wall Street Run and Heart Walk (WSRHW) in New York City. Jimmy was an investment banker on Wall Street and is credited as the architect of the modern-day syndicated loan market. He was vice chairman of JPMorgan Chase & Co. and a member of the bank's executive committee. He was also an avid sports fan who enjoyed golfing and fishing.
Jamie, an investment analyst, is following in his father's financial footsteps.
The WSRHW is a three-mile walk and run in New York's financial district that brings together about 12,000 people from the area and represents a variety of companies from finance, law, pharmaceuticals, communications and media. In 2016, The Jimmy Lee Cup was established to honor Jimmy and is awarded to the team who raises the most money.
Summer 2018