---
E-cigarettes match traditional smoking in some heart risks
By American Heart Association News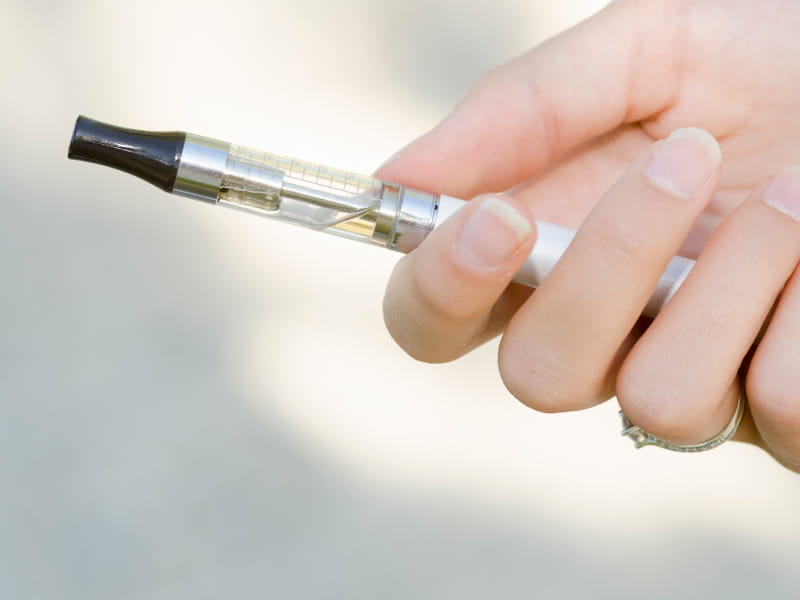 E-cigarettes may be perceived as safer than traditional cigarettes, but two studies say they are just as dangerous, or even worse, for your heart.
One study found vaping can worsen several heart disease risk factors – cholesterol, triglycerides and glucose levels – at levels equal to traditional cigarettes. A second study found e-cigarettes decrease blood flow in the heart even more than traditional cigarettes.
The preliminary findings will be presented at the American Heart Association's Scientific Sessions meeting that starts Saturday in Philadelphia.
In the first study that included 476 healthy adults, e-cigarette users had higher "bad" LDL cholesterol and lower overall cholesterol compared to nonsmokers. In people who both vaped and smoked, "good" HDL cholesterol was lower.
"Although primary care providers and patients may think that the use of e-cigarettes by cigarette smokers makes heart-health sense, our study shows e-cigarette use is also related to differences in cholesterol levels," study author Dr. Sana Majid said in a news release. She is a postdoctoral fellow in vascular biology at Boston University School of Medicine.
The second study analyzed heart blood flow in 19 smokers, ages 24 to 32, immediately before and after using either e-cigarettes or traditional cigarettes.
Blood flow was measured while participants were at rest and again as they performed a handgrip exercise.
"In smokers who use traditional cigarettes, blood flow increased modestly after traditional cigarette inhalation and then decreased with subsequent stress," study author Dr. Florian Rader said in a news release. She's medical director of the Human Physiology Laboratory at Cedars-Sinai Medical Center in Los Angeles.
"However, in smokers who use e-cigs, blood flow decreased after both inhalation at rest and after handgrip stress."
Study co-author Dr. Susan Cheng, director of public health research at Cedars-Sinai Medical Center, said the finding that heart blood flow was reduced in e-cigarette users while at rest was a surprise.
"Providers counseling patients on the use of nicotine products will want to consider the possibility that e-cigs may confer as much and potentially even more harm to users and especially patients at risk for vascular disease," she said.
Find more news from Scientific Sessions.
If you have questions or comments about this story, please email [email protected].
---