---
As HIV patients live longer, heart disease might be their next challenge
By American Heart Association News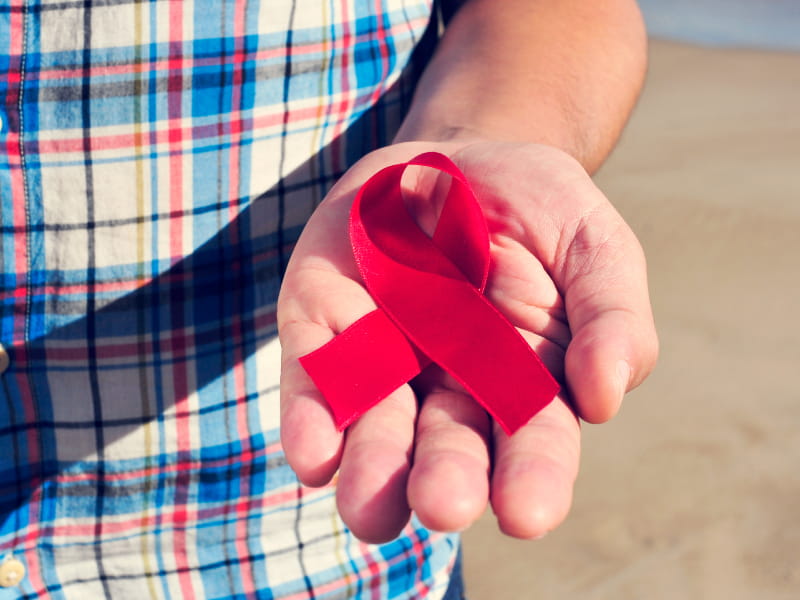 Medical therapy has transformed HIV from a terminal illness into a chronic, manageable condition. But as people with HIV live longer, they also find themselves at higher risk for heart attack, stroke and other types of cardiovascular disease.
A new American Heart Association report hopes to raise awareness about that connection, along with pointing out cardiovascular disease prevention and treatment strategies for an emerging population with unique concerns researchers have only begun to explore.
"The fact that people with HIV are living long enough to have chronic, aging-related diseases like heart disease reflects the effectiveness of contemporary HIV therapy. Life expectancy has gotten much longer than it used to be," said Dr. Matthew Feinstein, a cardiologist and chairman of the committee that wrote the scientific statement published Monday in the AHA journal Circulation.
"People are getting treated earlier and earlier and not developing immune compromise and/or AIDS-related complications, which is all good," he said. "But the downside is we're seeing earlier onset and higher relative risks for different chronic diseases among people with HIV."
Heart disease tops the concerns.
The risk of heart disease and stroke for people who have HIV is about 1.5 to two times greater than for people not infected with the virus. HIV-related cardiovascular disease accounts for 2.6 million years of healthy life lost around the world each year. That's expected to increase as an aging population of people with HIV develop risks for ailments and diseases other than AIDS.
Researchers initially thought heightened risk for cardiovascular disease among people with HIV was partially linked to antiretroviral therapy, a treatment that uses a combination of medications to suppress HIV-related infections.
But recent studies knocked down that theory after finding that people who received continuous antiretroviral therapy had lower risks of having cardiovascular events than people who went on antiretroviral therapy intermittently.
Researchers now believe the elevated heart disease risk may be related to chronic inflammation and an unusual stimulation of the immune system, triggered by HIV even when the virus is well-controlled.
"The immune system responds to any infection. In a chronic viral infection like HIV, it's thought that in the course of keeping HIV under control, there could be some off-target effects," said Dr. Judith Currier, a member of the statement's writing committee.
"In other words, the immune system is activated to control HIV and in the process of that activation, it could be increasing the risk for heart disease," said Currier, chief of the infectious diseases division at the University of California, Los Angeles's David Geffen School of Medicine.
Chronic inflammation is linked to the buildup of fatty plaque in the arteries, a risk factor for heart disease.
Risk factors, particularly smoking and high blood pressure, also play a role in elevating the chances for cardiovascular disease. But even after adjusting for those traditional risks, people with HIV still have significantly higher heart disease risks than people who don't have the virus.
Part of the frustration for doctors is a dearth of research, said Feinstein, an assistant professor of medicine and preventive medicine at Northwestern University's Feinberg School of Medicine in Chicago.
"We don't have decades and decades of data on people who have well-controlled HIV because the idea of HIV as a chronic condition … is relatively new," he said. "We're just now starting to see some of these heart disease complications come up more commonly."
One large-scale trial, named REPRIEVE and funded by the National Institutes of Health, will examine whether statins can help prevent cardiovascular disease in people living with HIV.
"We're going to learn a lot from that study about how to predict risk," Currier said. "Do our risk calculators apply for people living with HIV, and the safety and efficacy of statins? It will definitely help us to fine-tune the information in (the statement) and could lead to actual formal recommendations or guidelines."
If you have questions or comments about this story, please email [email protected].
---