---
Mediterranean diet may lower stroke risk in women
By American Heart Association News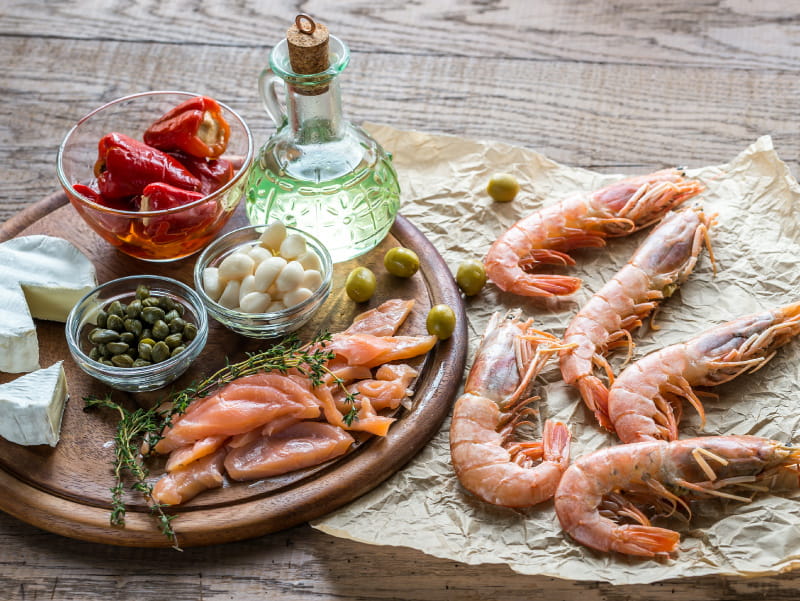 Eating a diet that's heavy in fruits, vegetables, fish and nuts – what's called a Mediterranean diet – may significantly reduce the risk of stroke among women, even those at high risk for cardiovascular disease, a new study shows.
The study – one of the largest and longest to look at the connection between a Mediterranean-style diet and stroke – found men didn't benefit nearly as much as women. Although it's not clear why, researchers said diet components may affect men differently than women. Different types of stroke may also play a role.
"It's important to know the differences between men and women because women do have different risk factors and also present differently for risk factors that are the same for men," said Ailsa Welch, the study's senior author and a nutrition researcher at the Norwich Medical School at the University of East Anglia in the United Kingdom.
A stroke occurs when there's a clot or rupture in an artery that carries oxygen-rich blood to the brain. The condition is a leading cause of disability among adults, and the fifth-leading cause of death in the United States.
For the U.K. study, published Thursday in Stroke(link opens in new window), researchers looked at a week's worth of food diaries of 23,232 mostly white men and women ages 40 to 77. The scientists then followed participants for an average of 17 years, looking at their risk of stroke.
According to the findings, the more closely a woman followed a Mediterranean diet, the lower the risk of having a stroke – a 22 percent lower risk compared to women who only slightly followed the diet, if at all. Stroke risk fell by only 6 percent among men who most closely followed the Mediterranean diet, although that drop didn't reach statistical significance.
Even among women at high risk for cardiovascular disease who ate a Mediterranean diet, stroke risk dropped by 20 percent. Women at low cardiovascular risk also appeared to benefit, although the finding was not statistically significant.
The findings affirm other studies that show the Mediterranean diet can help stave off stroke, but this study is notable in part because of the gender-related results, said Linda Van Horn, a nutrition expert and dietitian at the Feinberg School of Medicine at Northwestern University.
"The large sample size and inclusion of women add useful findings, especially with duration of follow-up continuing over so many years," said Van Horn, who was not involved in the new study.
What's unclear, she said, is whether nutritional habits alone helped reduce stroke risk or whether overall lifestyle habits or changes in those habits played a part.
Welch and Van Horn said other studies with participants of varying age, racial and ethnic groups are needed to determine with more certainty whether the results can be applied to populations at large. For now, they agree people should eat more fruits and vegetables and less meat and saturated fats.
To do that, Van Horn suggests people add healthier foods to their diet little by little. As the new habit takes hold, she said, people are generally less likely to crave the sugary, salty or fatty foods they've been eating.
After all, she said, "I have yet to see a study that says fruits and vegetables are bad for you."
If you have questions or comments about this story, please email [email protected].
---