Championing Health Equity for All
Our Commitments
We believe everyone deserves the opportunity for a full, healthy life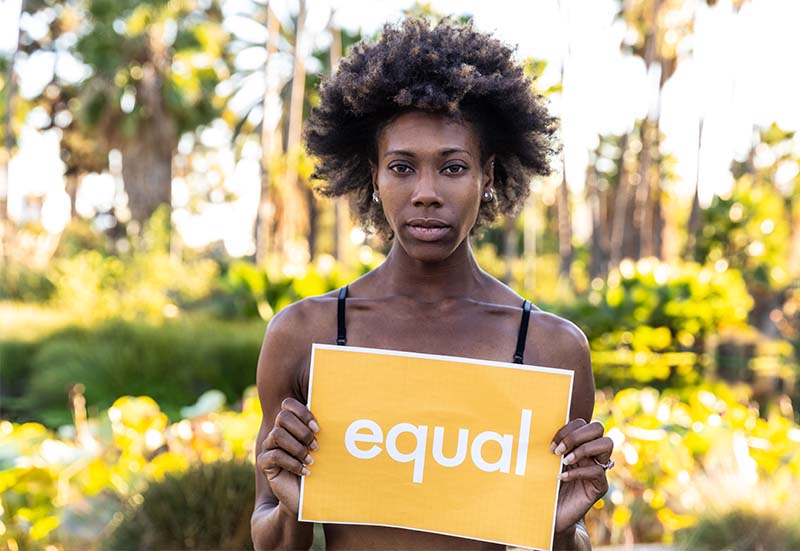 As champions of health equity, we're committed to advancing cardiovascular health for all. We will not stand by while people get sick.
We will advance cardiovascular health for all. We will not stand by while people suffer. We won't watch people get sick, die young and struggle. We will not tolerate structural racism, or the many social factors that hurt people's health in rural and urban areas alike.
We're taking bold actions – we call them our 10 Commitments – to remove barriers to health. As an organization that has relentlessly worked to save and improve lives for nearly 100 years, we have faced urgent health crises before. And now, with the strength of our millions of volunteers, supporters, partners and collaborators, we are urgently doubling down at this unique point in history. Here are the commitments we are making to remove barriers to health equity through science, community investment, improvements to health care access and quality, advocating for change and more.
1

Investing

$100 million in new research programs and grants focused on science-based solutions to health inequities and structural racism. We also will expand diversity-research opportunities for underrepresented racial and ethnic groups in science and medicine through grant funding, STEM programs, and our HBCU and EmPOWERED to Serve Scholars programs.
2

Investing

in community-led solutions to address health inequity and structural racism. Specifically, we will raise and invest at least $100 million to address the barriers to health equity at the community level through our Social Impact Fund, the Bernard J. Tyson Social Impact Fund, and our community issues campaigns, including Voices for Healthy Kids.
3

Improving

access to and the quality of health care for under-resourced populations and those in rural communities, as part of our 50-state focus on Medicaid expansion. We also will dedicate our advocacy and community resources to secure this coverage in all states lacking expanded access.
4

Leveraging

our advocacy, science and news media enterprise against companies targeting individuals in disadvantaged communities with unhealthful products including sugary beverages and tobacco products (including e-cigarettes) with addicting flavors and menthol.
5

Launching

in partnership with the U.S. Department of Health and Human Services (HHS), a $121 million-dollar nationwide hypertension initiative to address a main source of poor cardiovascular health in Black, Hispanic, and Indigenous communities, funded by the federal government. Under the partnership we will team with HHS to support select Health Resources and Services Administration (HRSA) funded health centers and associated communities. The collective aim is to elevate quality of care delivered in these Centers, provide evidence-based education to providers and clinicians, and engage patients with training to effectively control hypertension. AHA will also leverage and expand its existing hypertension programs in Federally Qualified Health Centers (FQHC).
6

Using

our extensive clinical registry programs to capture data and create new scientific knowledge on the health effects of social determinants of health and health care quality variances among racial and ethnic groups, and reporting on this data regularly through our quality improvement programs.
7

Collaborating

with our CEO Roundtable to architect a road map, conceptual framework, and related tools for employers to identify and dismantle practices and policies in the workplace that contribute to structural racism and health inequities, all based on the AHA Presidential Advisory Call to Action: Structural Racism as a Fundamental Driver of Health Disparities. We will collaborate with the Business Roundtable to launch this effort with a CEO Broadcast in January 2021.
8

Creating

a digital learning platform for clinicians, health professionals, and scientists with courses on issues of reversing structural racism and improving health equity in the delivery of health care, and courses on professional development of the science and clinical workforce. In our scientific meetings, we will continue pushing for a diversity of speakers and commentators.
9

Elevating

the focus of our scientific journals, including Circulation and Stroke, on disparities, anti-racism, health equity, community engaged/community based participatory research and implementation science. We will ensure these topics are prioritized for publication, and we will assess the diversity of authors in our journals, including editorial commentaries.
10

Increasing

the diversity of our workforce, including leadership. We are committed to filling at least one-third of hires with diverse individuals. We will mitigate bias in the recruitment, development, advancement and retention of diverse colleagues by providing ongoing learning and development experiences, leveraging our behavioral and integrated interviewing system, incorporating industry leading platforms and working with diverse alliance partners.
---