Animals can help you get more exercise, lower blood pressure and cholesterol, cut stress and boost happiness. That's why we launched Horses Have Heart – a nationwide community celebrating the love of horses for good health and well-being.
Chances are we all know someone affected by heart disease and stroke because about 2,200 Americans die of cardiovascular disease each day. That's an average of 1 death every 40 seconds. People in rural areas live three fewer years than people in urban areas, with rural areas having higher death rates for heart disease and stroke. But together we can change that.
Join Horses Have Heart and we'll help you take care of yourself as well as your care for your horses.
6 Health Benefits of Horses
Help guide yourself to a longer and healthier life by bonding -- with yourself and your horse -- and with nature.
Because in a world filled with treadmills and weight machines, nothing beats being outside.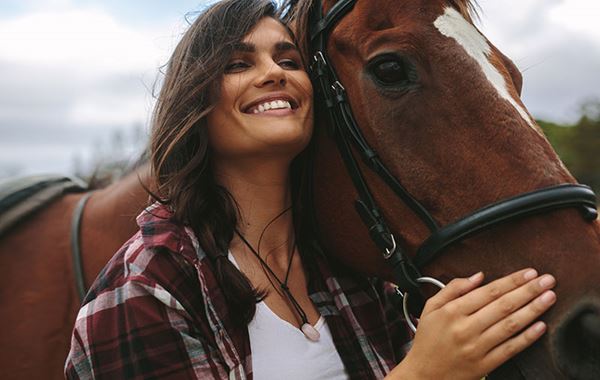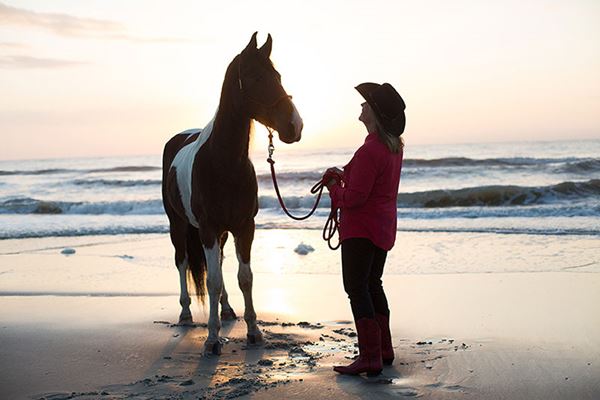 Horses Helped Her Get Healthier
"The Beach Ride has saved my life," said Debby, who lost her mother to a heart attack in 2014 and whose husband and father both have diabetes. "It keeps me focused on staying healthy."
Are you taking care of yourself as well as you care for your horse?
Check out these health and well-being resources.
Do You Have A Pet Guardian In Place?
Now you can use FreeWill, a free, online tool to help write your will or trust and name a person or organization as the guardian for your pet!
This ensures that no matter what, your best friend is always taken care of. It only takes 20 minutes to complete!