Healthy School Meals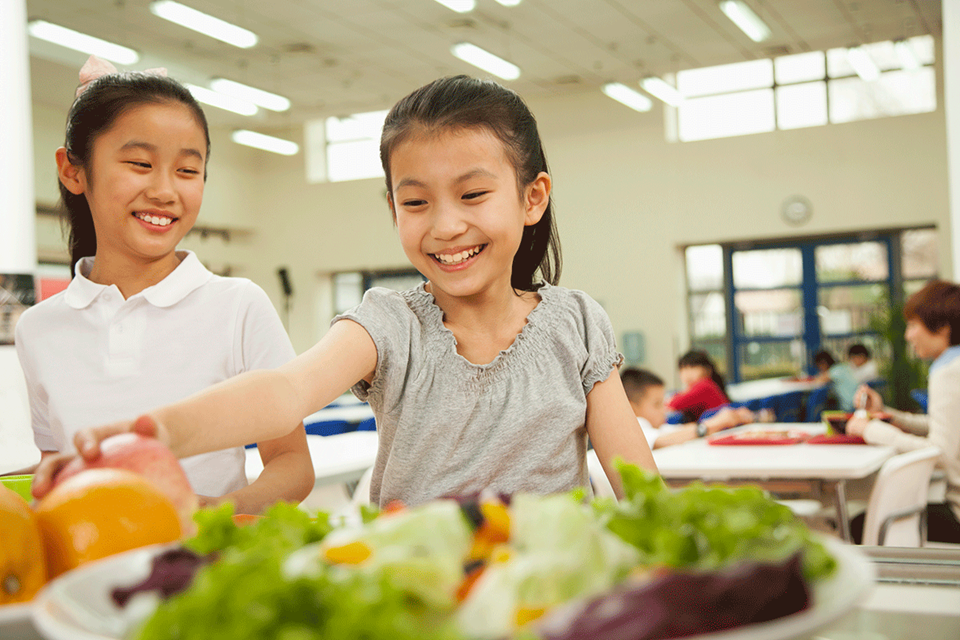 Striving to Improve Health Outcomes
We're speaking up for healthier school meals for all children.
How does your state's school nutrition standards and childhood obesity rates compare?
With over 15 million school breakfasts and 30 million school lunches served every day, what children put on their plates has a significant impact on their overall health. That's why schools across the country are striving to reduce childhood obesity by providing their students with healthier school meal options.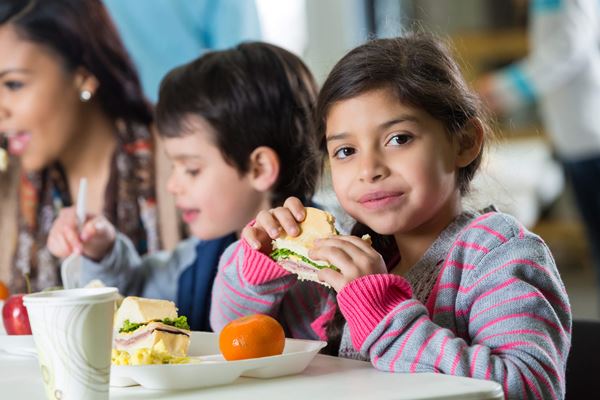 Making Kids Healthier, One School Meal at a Time
Do you believe all children should have access to quality, nutritious school meals? We do too. That's why we work with schools, regulators, Congress and other policy makers to improve America's school meals.

Since 2012, nearly 100 percent of the nation's participating schools have complied with updated school meal standards that offer more whole grains, vegetables and fruit. One school meal at a time, we're helping kids build life-long healthy eating habits and reducing childhood obesity. If the school nutrition standards are left in place, they have the potential to decrease childhood obesity cases by more than two million by 2025.
Fact Sheet: Nutrition Standards and School Meals
Fact Sheet: Child Nutrition Reauthorization
Policy Statement on School Nutrition
Videos: What's for Lunch?
Helping Kids Break a Salty Habit
Many children and youth in the U.S. have acquired a taste for a high salt diet. On average, kids ages 2 to 19 eat more than 3,100 mg sodium per day, about double the amount the American Heart Association recommends.

How can too much sodium hurt children's health? Eating excessive amounts of sodium is associated with higher blood pressure in children and teens, and the effect is even greater if they're overweight or obese. That's why we're working to shape children's taste buds so they won't miss the extra salt.
School Meal Success Stories
Stories provided courtesy of The Alliance for a Healthier Generation