Chief Seattle Club
Chief Seattle Club is a native-led human service agency that provides a continuum of indigenous-designed trauma-informed housing services integrated with wellness to reduce homelessness for American Indians/Alaska Natives in Seattle/King County. Its staff are equipped with the ancestral knowledge and skills to develop a level of trust that is proven to create positive housing outcomes for the American Indian/Alaska Native community.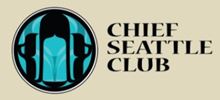 Living Well Kent
Living Well Kent is an immigrant-led nonprofit focused on creating a healthier, more equitable food system. LWK's Food Access program disrupts the trends of food insecurity for low income and immigrant residents by leveraging the assets that exist within the community. Its multi-faceted model: 1) equips residents with farmland; 2) provides farmers with technical assistance; 3) operates sales outlets through farmers markets and 4) increase the purchasing power of low-income immigrants and refugees through the awareness and acceptance of nutritional subsidy benefits.
Tacoma Farmers Market
Tacoma Farmers Market's Fresh Express Mobile Market is women-led two-sided marketplace that purchases fresh, healthy food and produce from local farmers and then sells the food in low-income food desert neighborhoods within Pierce County through its mobile markets. The Fresh Express Mobile Market currently operates at 14 sites where it accepts and matches SNAP and EBT benefits to increase access to healthy food by making it affordable for low-income families. Weld is a woman-led social enterprise that breaks down the barriers to housing and employment for returning citizens within the Seattle region.
Weld
Weld provides transitional housing to citizens reentering from incarceration, homelessness and/or active addition. While in transitional housing, its members receiving health services, counseling, and job training either in a trade like construction or office-based position. Because it is led by a staff that is 100% formerly incarcerated, WELD has been able to create a strong connection with the community that has led to positive outcomes and long waitlists to join their program.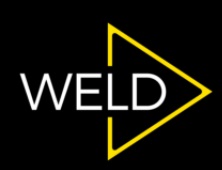 ---