American Heart Association
Western States Affiliate Wills & Trusts
We gratefully acknowledge the special individuals who have made arrangements for a deferred gift to the AHA during their lifetime.
Gifts From Our Generous Donors Save Lives
A bequest to the American Heart Association and American Stroke Association supports research, local community outreach, advocacy, public health initiatives and much more. Learn more:
Gifts received from July 1, 2018 - June 30, 2019
Paul Dudley White Society
Donations in excess of $1M.
In Memory of Dwight M. Moore, Sebina V. Moore and Dwight J. Moore – Carlsbad, CA
Trust of Henry & Constance Moore – Carlsbad, CA
Trust of Helen Louise Snyder – Tucson, AZ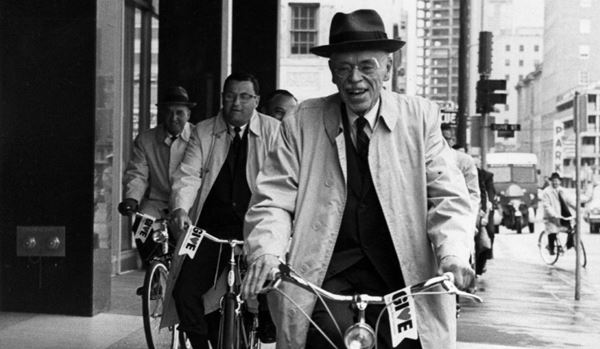 $500,000 - $999,999
Trust of Peter J. Yurkovich – Phoenix, AZ
Estate of Victoria J. Trower – Bremerton, WA
$250,000 - $499,999
Trust of Clarence & Frances Carlton – Santa Clara, CA
Estate of Dolly Steinkamp - Tracy, CA
In Memory of Milly L. Arvanites – Irvine, CA
Trust of Dona J. Baird - Chico, CA
Trust of Rose Mary Bernstein – Santa Rosa, CA
Trust of John W. Branstetter, Sr. - White City, OR
Trust of Myrna Lee Buswell – San Bruno, CA
Trust of Walton E. Carpenter – Honolulu, HI
Trust of Flora Denova – San Diego, CA
Trust of Francis and Marie Dykeman – Carmel, CA
Trust of David Hall - Santa Ana, CA
Trust of Joan Nelson Hayes – Carlsbad, CA
Trust of Jack A. & Ruth S. Hinman – Carlsbad, CA
Trust of Janet Marie Hughes – Sacramento, CA
Trust of Glenna J. Lee - Venice, CA
Trust of Kent & Diane M. Reeve – Pasadena, CA
Trust of Jay Jeffery Shapiro – Los Angeles, CA
Trust of Anne C. Van Dornick - Sierra Madre, CA
Trust of Dennis J. Weaver – Portland, OR
Trust Melvin & Lu Weiss - Culver City, CA
Trust of Gray Williams - Yuba City, CA
Trust of Hilde Aberle – Rancho Palos Verdes, CA
Trust of Ralph & Galena Archer – Green Valley, AZ
Trust of Sandra C. Bloss – Sun City, AZ
Trust of Louis H. Chericoni – Walnut Creek, CA
Trust of Carl F. & Eufemia G. Clausen – Fairfield, CA
Estate of Dorothy June Emig – Portland, OR
Trust of Chester & Ann Goldberg - Carefree, AZ
Trust of Ferris W. Hartman – Oakland, CA
Trust of Lila Hartman - Los Angeles, CA
Trust of Lewis & Edna Hawthorne – Olympia, WA
Trust of Eugene & Doris Helgerson – Florence, OR
Trust of James Kolling – Los Angeles, CA
Trust of Leota E. Massie – Fresno, CA
Trust of Maurice McAuliffe – Crockett, CA
Estate of Loretta Kathryn Merrill - Altadena, CA
Trust of Wendell Alton Moats - San Diego, CA
Trust of Robert & Mary Ann Moglia-Pors - Foster City, CA
Trust of James & Shirley Muise – Sun City, AZ
Trust of Warren & Elizabeth Schweers – Belmont, CA
Trust of Jacques & Marcelle Silvin - Palm Springs, CA
Trust of Joyce M. Steele - Hayward, CA
Trust of Mary Ella Stubbs

– Canyon Lake, CA



Trust of Lynn S. Testa – San Pedro, CA
Trust of Don Shigeo Toishigawa – Honolulu, HI
Trust of F. Irving & Helen M. Walsh – Rancho Palos Verdes, CA
Trust of Augustine & Marguerite Chiarenza - Santa Barbara, CA
Trust of Louis and Helenjo d'Assalenaux – Carlsbad, CA
Trust of Richard E. Freeman – Goleta, CA
Trust of Vera Jean Mariani – San Francisco, CA
In Memory of Norma Mastin - Madera, CA
Trust of Judith Ann McCollough – Fullerton, CA
Trust of Rosemary H. McKibbin – Scottsdale, AZ
Trust of Bette Jayne Miller – Glendale, CA
Trust of Charles Dean Miller – Riverside, CA
Trust of Wyeth N. Schweers – Boise, ID
Trust of Dennis and Penelope Strand – Escondido, CA
Trust of Jean W. Taylor – Tucson, AZ
In Memory of George Torres – Nevada
Estate of Beverly A. Wanamaker – Las Vegas, NV
Trust of Geraldine J. Yorkis - San Mateo, CA
Trust of Isabell H. Ahnberg - Paradise, CA
In Memory of George W. Armstead – Camarillo, CA
Trust of Genie L. Austin – Salinas, CA
Trust of Hannelore P. Brinkenhoff - San Diego, CA
Trust of Dionigi Brunetti – Alameda County, CA
Trust of Richard & Delores Burkland - La Verne, CA
Trust of Paul H. & Evelyn K. Fetzner – Fallbrook, CA
Trust of Rosa V. Grime – San Diego, CA
Trust of Dorothy Arlene Ressegieu – Mill Valley, CA
Trust of Jean P. Gillan – Palos Verdes Estates, CA
Trust of Dennis M. Kiyoguchi – Hooper, UT
Trust of Wilfred Loyd Landis II – Brea, CA
Estate of Leon Lenz – Great Falls, MT
Trust of Rita Muscat – Sonoma, CA
Trust of Ina Mae Niven - Manhattan Beach, CA
Estate of Gloria E. Peterson - Mill Creek, WA
In Honor of Ben R. Reid – Scottsdale, AZ
Trust of Dorothy Arlene Ressegieu – Mill Valley, CA
Trust of Gerald & Guyola Stutzman – Prescott Valley, AZ
Estate of Clayton Thale Tester - Verdale, WA
Trust of Gunelisabeth D. Tonnesen – San Diego, CA
Estate of Ingrid Elsa Maria Wedeking – Dupont, WA
Estate of Terry Lee Adams – Lebanon, OR
Trust of Ted Dennis

– Grants Pass, OR



Trust of Anita L. Fogerty - Fairfield, CA
Trust of Priscilla Fraser - Manhattan Beach, CA
In Memory of Stella A. Gerson - Los Angeles, CA
Trust of Nathan & Hazel Hahn -

Ventura County, CA



Estate of Samuel Kuflik – Las Vegas, NV
Estate of Margaret D. Lacher - Las Vegas, NV
Trust of Jean R. Macchiavelli – Sacramento, CA
Trust of Rose Margulies - Los Angeles, CA
Trust of Sharon M. Pelley – San Jose, CA
Trust of Nadine Schendel – San Francisco, CA
Trust Arthur & Rita Smalbach – Santa Rosa, CA
Trust of William & Ray Smith – Northridge, CA
Trust of Marie Stephenson – San Diego, CA
Estate of Janet Sweitzer – Tucson, AZ
Trust of Luther E. Tate – Las Vegas, NV
Trust of Earl & Twila Wellborn – Chandler, AZ
Gifts received July 1, 2017 - June 30, 2018
Gifts received July 1, 2016 - June 30, 2017