Warning Others to the Dangers of Vaping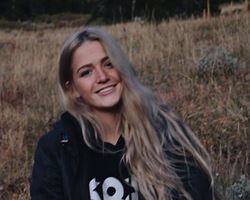 As with too many teenagers, Katie Bertram's addiction to vaping began with the sweet kiss of an e-cigarette. That first mango-flavored nicotine rush in 2018 began an eight-month ordeal for the 19-year-old that ended only when she underwent hip surgery and determined to quit cold turkey.
Bertram was part of the explosive growth of vaping among young people. More than 1 in 4 high school students use e-cigarettes, up from 1 in 10 three years ago.
In Utah, about 20% of teens are vaping. The disturbing increase is exacerbated by flavoring, according to research released by the American Heart Association.
That's why the AHA advocates for laws that would take flavored tobacco products off the market, establish smoke-free sites and increase the age for buying tobacco products to 21.
Bertram, now a student at both Salt Lake Community College and the University of Utah in Salt Lake City, is doing her part. She shares her story with parents and teens on the dangers of e-cigarettes.
---