Volunteer In Your Community
Arkansas, Colorado, Oklahoma,
New Mexico, Texas, and Wyoming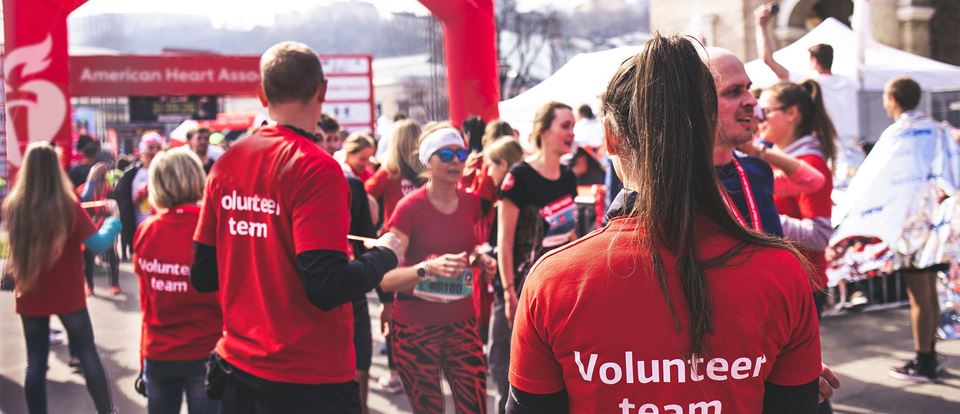 Participate Today
Each year, hundreds of events take place across Arkansas, Colorado, New Mexico, Oklahoma, Texas, and Wyoming. From walking in a Heart Walk to dancing at a Heart Ball, there are many ways to get involved.
Take Action
Add your voice to the millions of You're the Cure advocates across the nation who are fighting for heart health and health legislation.
Connect Online
We're not only in your community, but we're also in your online community. Follow us on Twitter, Facebook or Instagram. Then get involved offline - find out more below.
Get Trained
2017-18, over one million people were trained on CPR in the six-state area of the American Heart Association – SouthWest States. Find a class near you and help save lives.
Thank you, Volunteers!
As a volunteer-driven organization, the American Heart Association would not be able to accomplish its goals, fulfill its mission and make a difference in the health of our community without people like you. There are many volunteer opportunities across the six-state area of the American Heart Association – SouthWest States.
Your expertise, your ideas, and your enthusiasm are needed to implement the many programs and events the American Heart Association has available. We invite you to join us in fighting America's number one and number three killers - heart disease and stroke.
Please consider lending your talents and time to one or more of the following opportunities. Contact your local office for more information.
Survivor Speakers
Stroke Ambassadors
Workshop Facilitators – nurses, nutrition, or fitness
Physician Speakers
Heart Walk Team Captains
Community Volunteers

Advocacy & You Are the Cure

School Assembly Visitors
Wear Red Day Coordinators