American Heart Association
Greater Bay Area
Serving: Alameda, Contra Costa, Lake, Marin, Mendocino, Napa, San Francisco, San Mateo, Santa Clara, Solano and Sonoma counties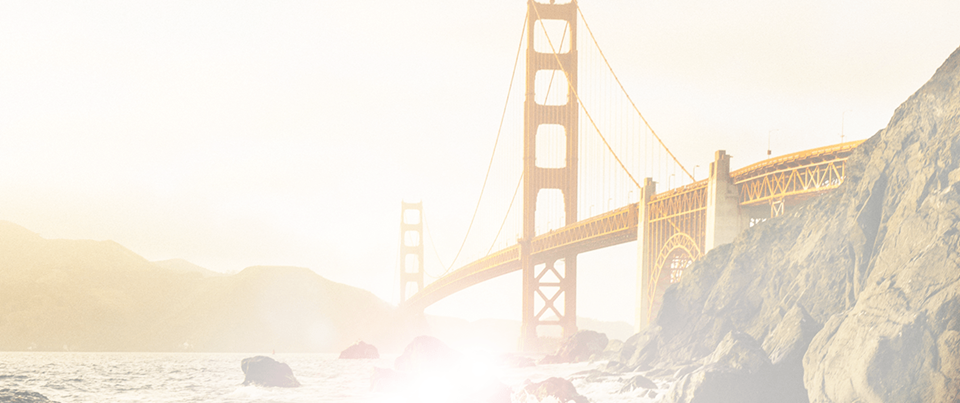 Protect yourself and those you love with a flu shot
Get your flu immunization as soon as possible – and make sure your loved ones get theirs, too. Here are more reasons why you should:
Catching the flu can weaken your ability to fight off COVID-19.
A flu shot is clinically proven to reduce your chances of hospitalization.
Flu shots are quick and administered with COVID safety precautions.
Find more information here: https://www.heart.org/en/health-topics/flu-prevention

Show You Have Greater Bay Area at Heart
Your voice matters! You can make a difference by lending your support to help improve the long-term health of the Greater Bay Area.
Ways we make a difference in the health of the Greater Bay Area
We believe every person deserves the opportunity for a full and healthy life.
That is why we are committed to championing health equity and advancing cardiovascular health for all.
Our impact is felt locally. From funding scientific cardiovascular-focused Covid-19 research at local institutions to advocating for public health policies that protect our young people from the harms of tobacco, we are working hard to save lives. We're here to serve the Greater Bay Area.
YOUR GIFT NOW MATCHED $-for-$!
Don't miss this chance to make 2X the difference! When you share your heart with a gift now, it will be MATCHED to help save more lives.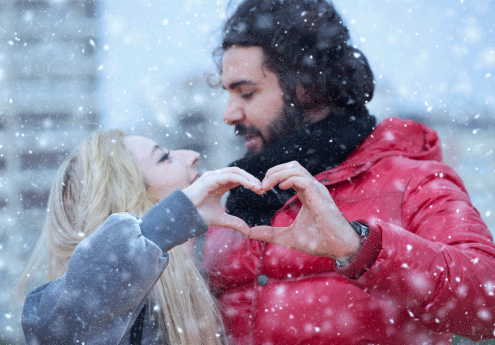 Local Events
Fight heart disease and stroke by joining a Greater Bay Area event!
There are no upcoming events in your area at this time.
Reclaim your health during American Heart Month
February is American Heart Month, a time to pay special attention to understanding, preventing and treating heart disease — the leading cause of death in the nation.
This year, the 58th American Heart Month, the American Heart Association is urging people all over the country to "reclaim their rhythm."
What does that mean? Quite simply, the AHA is encouraging people to reclaim control of their mental and physical well-being after two difficult years of the COVID-19 pandemic.
For American Heart Month, the AHA and other organizations reinforce the importance of heart health, the need for more research and efforts to ensure that millions of people live longer and healthier.
Here are just a few examples of how you can reclaim your health:
Doing at least 150 minutes of moderate-intensity physical activity a week (or, just getting started and working your way there!)
Eating healthy (the AHA's Heart Check mark can help in the grocery store)
Not smoking or vaping
Maintaining a healthy weight
Controlling blood sugar, cholesterol and blood pressure
Getting regular checkups
Learning Hands-Only CPR
Following the COVID-19 safety protocols
Finding ways to relax and ease your mind, such as meditation
Caring for yourself and others are great ways to counter the pandemic's heavy toll on health.
Heart disease has remained the leading health threat during the pandemic, and more people are reporting lower physical and emotional wellness. Many people have delayed or avoided going to the hospital. Unhealthy use of alcohol and other substances has been on the rise.
All of these things can increase the risk of heart disease.
For nearly a century, the AHA has worked to encourage people to live healthier and longer, free of heart disease and stroke. But the first American Heart Month didn't come until 1964.
President Lyndon B. Johnson, among the millions of people in the country who'd had heart attacks, issued the first proclamation for American Heart Month in 1964 to spotlight heart disease. Since then, U.S. presidents have annually declared the federally designated event for February.
The first Friday of American Heart Month, Feb. 4, is also National Wear Red Day as part of the AHA's Go Red for Women initiative.
Coast to coast, landmarks, news anchors and neighborhoods go red to raise awareness and support for the fight against heart disease — the No. 1 killer of women that causes 1 in 3 deaths. That's more than all forms of cancer combined.
For more information on the event and other activities during the month, visit goredforwomen.org.
The Bernard J. Tyson Impact Fund: Fighting COVID-19 and Addressing Structural Racism in the Bay Area
The goal of the Bernard J. Tyson Impact Fund is to reduce the social and economic barriers to health equity by investing in local social entrepreneurs, small businesses and organizations within under-resourced communities to help scale sustainable solutions addressing documented social determinants of health – the environmental and social conditions people are born, grow, live, work and age which directly impact life expectancy.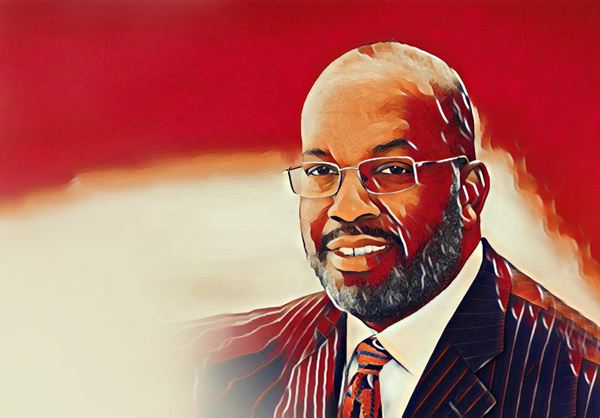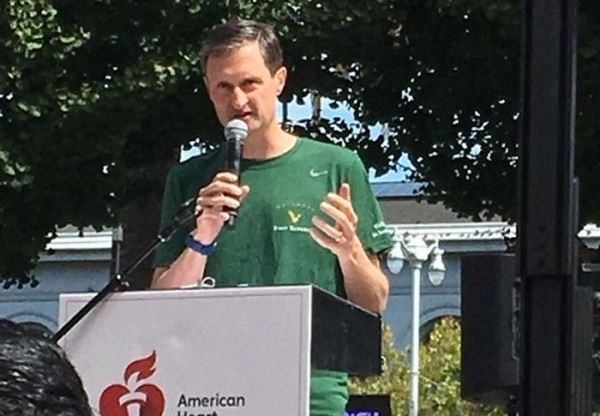 Mike Roffler, Chairman of the Bay Area Heart Walk, Continues Fundraising Efforts
Roffler has always been passionate about employee and community wellbeing. His own journey toward making lifestyle changes and losing excess weight gave him the incentive to inspire others to not only take care of themselves, but to pay it forward by helping to raise much needed funds toward the nation's No. 1 killer: heart disease.
Nutrition and Access to Healthy Foods
Through the More Suppers Served grant fund we were able to support and build capacity for two East Bay school districts with 70% free and reduced meal eligibility so they can better get food to those in their district who need it most. Working directly with food service staff, the grant will provide healthy food through the spring semester and into the summer break.

The number of food insecure students has been on the rise during the pandemic. Meanwhile school districts have been navigating an ever-changing landscape of food distribution rules and regulations. This sponsor-supported funding helps to build capacity for school districts so they can better get food to those in their district who need it most.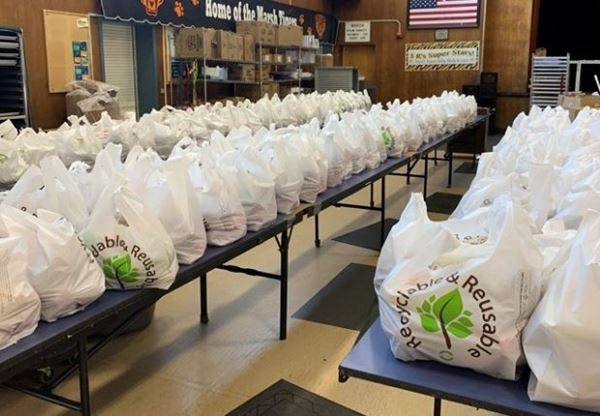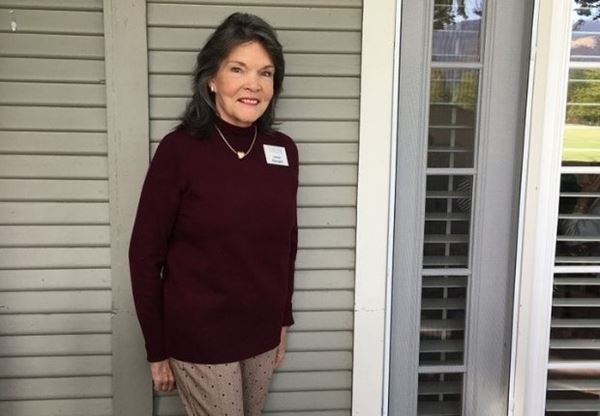 Urging all women to act when there are unexplained symptoms
On Thanksgiving 2017, Jamei Haswell noticed that her right leg was swelling, and she began to feel "puffy" all over. It wasn't the aftereffects of a rich holiday dinner, but the symptoms of a more serious condition. Her diagnosis: heart failure.

Jamei, a retired engineer, is doing well and is grateful to research as well as her medical team and the support of the American Heart Association.
Survivor Spotlight
Meet Colby Groom, new college grad and congenital heart defect survivor who has raised more than $1 million for the American Heart Association.
Legacy Leaders from Latino College Prep San Jose
Over the course of 10 weeks, the students increased their understanding about healthy food access, reading food labels and the opportunities available to them to maximize their budget with shopping skills.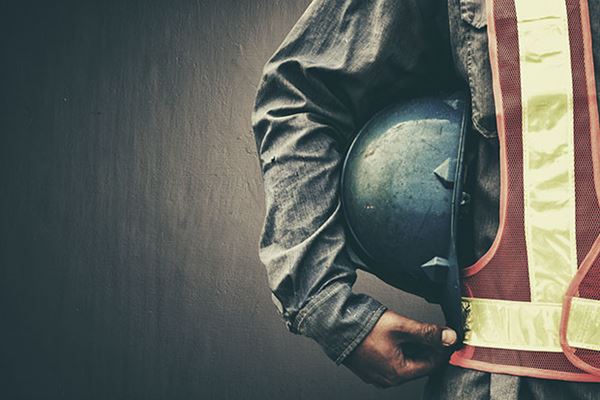 Changing the Culture of an Industry Through Hard Hats with Heart
Just like any professional athlete, industrial workers' bodies are their most valuable asset. We are working with the local construction industry to help identify and manage key health risk factors, and support the industry with tools and resources to improve health of its professional trade workers.
Your Voice Matters
We will only beat heart disease and stroke if we work together. We advocate for policies that prevent cardiovascular diseases, improve the quality of and access to care, increase research funding and expand rehabilitation services.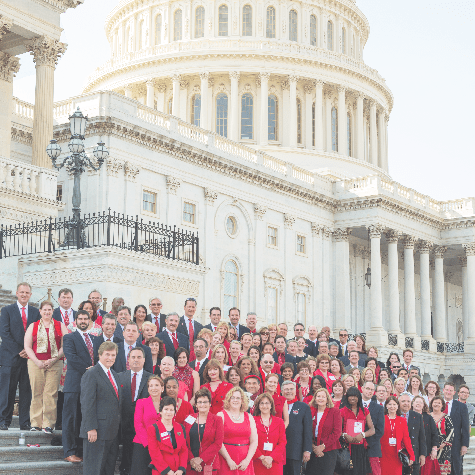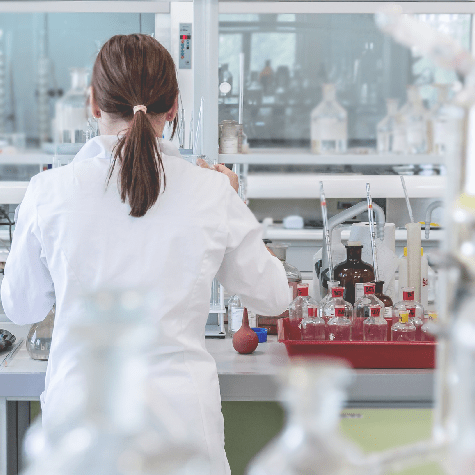 Scientific Research Is the Core of all Our Efforts
Breakthroughs. Innovation. Millions of lives saved. That is American Heart Association funded research. From the first successful pacemaker to new techniques saving newborns with congenital heart defects to drug-coated stents, we fund bold ideas that transform health care.
Contact Us
1111 Broadway
Ste 1360
Oakland, CA 94607
(510) 903-4050
Contact our Greater Bay Area team