American Heart Association
Greater Bay Area
Serving: Alameda, Contra Costa, Lake, Marin, Mendocino, Napa, San Francisco, San Mateo, Santa Clara, Solano and Sonoma counties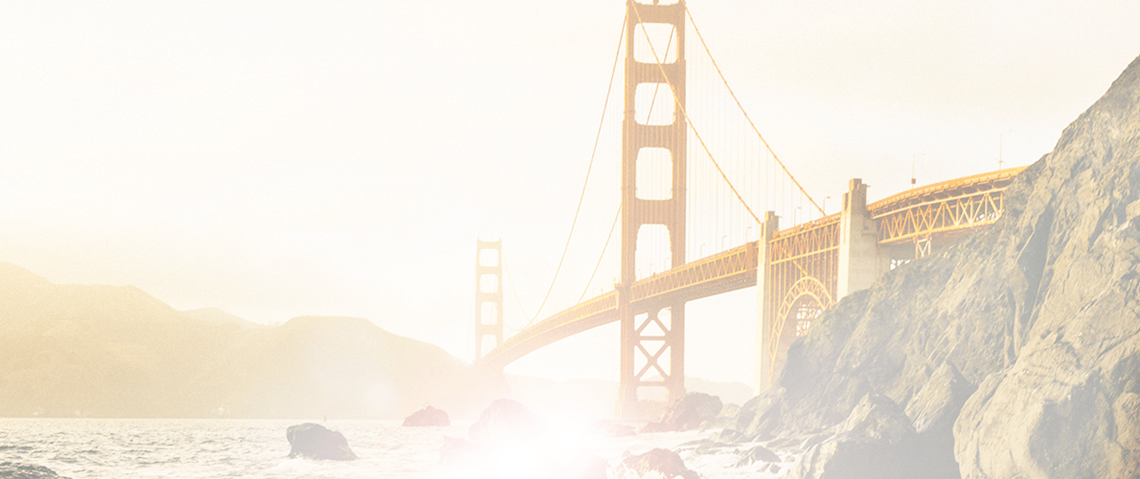 Resiliency, not Resolutions!
We know how challenging it's been navigating the unknown.
We believe that mental wellbeing is more important than ever and that includes our emotional, psychological, and social wellbeing. It affects how we think, feel, and act. It also helps determine how we handle stress, relate to others, and make choices.
We want to point you toward the road to resiliency! The AHA is challenging people across the Greater Bay Area to create bold boundaries, redefine happiness and give yourself permission to #TakeAbreak to make mental and heart health a priority.

Show You Have Greater Bay Area at Heart
Your voice matters! You can make a difference by lending your support to help improve the long-term health of the Greater Bay Area.
Don't Miss Out on Twice the Impact
Help meet the Move More Matching Gift with a donation today! Every dollar will be DOUBLED to help save lives from heart disease and stroke – and inspire others to get moving for their own heart health.
Local Events
Fight heart disease and stroke by joining a Greater Bay Area event!
The Bernard J. Tyson Impact Fund: Fighting COVID-19 and Addressing Structural Racism in the Bay Area
The goal of the Bernard J. Tyson Impact Fund is to reduce the social and economic barriers to health equity by investing in local social entrepreneurs, small businesses and organizations within under-resourced communities to help scale sustainable solutions addressing documented social determinants of health – the environmental and social conditions people are born, grow, live, work and age which directly impact life expectancy.
Mike Roffler, Chairman of the Bay Area Heart Walk, Continues Fundraising Efforts
Roffler has always been passionate about employee and community wellbeing. His own journey toward making lifestyle changes and losing excess weight gave him the incentive to inspire others to not only take care of themselves, but to pay it forward by helping to raise much needed funds toward the nation's No. 1 killer: heart disease.
Nutrition and Access to Healthy Foods
Through the More Suppers Served grant fund we were able to support and build capacity for two East Bay school districts with 70% free and reduced meal eligibility so they can better get food to those in their district who need it most. Working directly with food service staff, the grant will provide healthy food through the spring semester and into the summer break.

The number of food insecure students has been on the rise during the pandemic. Meanwhile school districts have been navigating an ever-changing landscape of food distribution rules and regulations. This sponsor-supported funding helps to build capacity for school districts so they can better get food to those in their district who need it most.
Urging all women to act when there are unexplained symptoms
On Thanksgiving 2017, Jamei Haswell noticed that her right leg was swelling, and she began to feel "puffy" all over. It wasn't the aftereffects of a rich holiday dinner, but the symptoms of a more serious condition. Her diagnosis: heart failure.

Jamei, a retired engineer, is doing well and is grateful to research as well as her medical team and the support of the American Heart Association.
Survivor Spotlight
Meet Colby Groom, new college grad and congenital heart defect survivor who has raised more than $1 million for the American Heart Association.
Legacy Leaders from Latino College Prep San Jose
Over the course of 10 weeks, the students increased their understanding about healthy food access, reading food labels and the opportunities available to them to maximize their budget with shopping skills.
Your Voice Matters
We will only beat heart disease and stroke if we work together. We advocate for policies that prevent cardiovascular diseases, improve the quality of and access to care, increase research funding and expand rehabilitation services.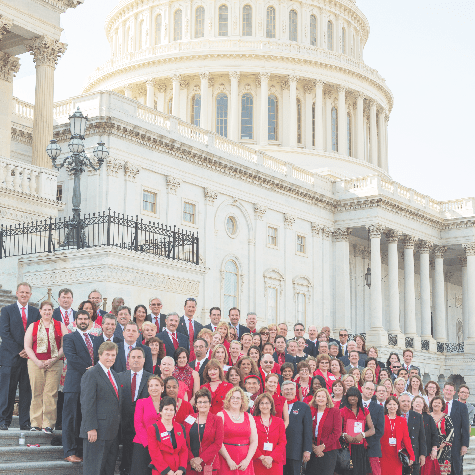 Scientific Research Is the Core of all Our Efforts
Breakthroughs. Innovation. Millions of lives saved. That is American Heart Association funded research. From the first successful pacemaker to new techniques saving newborns with congenital heart defects to drug-coated stents, we fund bold ideas that transform health care.
Contact Us
1111 Broadway
Ste 1360
Oakland, CA 94607
(510) 903-4050
Contact our Greater Bay Area team