American Heart Association
Alaska
Help us ensure that everyone in Alaska has the opportunity to live a longer, healthier life.
We're working to create a world free of heart disease and stroke - a world where everyone can achieve the best possible health - and it starts right here in Alaska. From collaborating with public health organizations and legislators to create healthier workplaces, to training school children and community members on the lifesaving skill of Hands-Only CPR, to providing our kids with more opportunities to be active – together we are making it easier to be healthy where we live, work, learn and play. And we need you to join us on our journey to build a healthier Alaska. Together there's nothing we can't do.
Join our journey to build a healthier Alaska
Your Gift Matched!
Give today in honor of Wear Red Day, and your gift will be MATCHED by Big Lots and the Big Lots Foundation up to $333,333!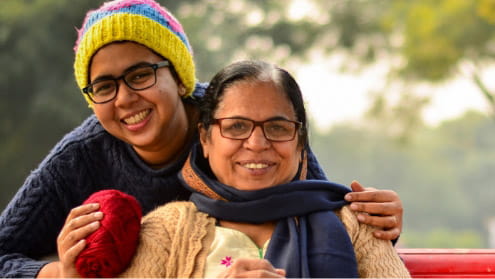 Local Events
Join the fight to end heart disease and stroke at the next event in Alaska!
Blood pressure program in Unalaska
The American Heart Association and the Qawalangin Tribe of Unalaska have joined forces to address high blood pressure in the community by increasing access to the resources necessary for regular blood pressure management.
Mission: Lifeline Alaska
The Mission: Lifeline Alaska project is a collaborative effort to enhance heart attack care for all Alaskans. Supported by the Foss Family Foundation, Mat-Su Health Foundation, the Rasmuson Foundation and Calais Company, Inc. we are working with stakeholders from across the state to ensure that the right care is available at the right time. It's critical to call 9-1-1 or your village clinic immediately if you suspect a heart attack emergency.
Community Dialogue
1 in 4 high school students in Alaska report they vape. Join the American Heart Association and local sponsor Alaska Heart & Vascular Institute for a community dialogue about this epidemic on Nov. 15 at the Anchorage Public Library's Wilda Marston Theater. Event starts at 5:30 p.m. and will include a moderated panel discussion and Q&A. Event is free and all are welcome. Dialogue will also be made available for viewing online. For more information, contact Amy Austin or Alicia Warren.
Science-based COVID-19 resources
The American Heart Association is working with researchers, medical experts, community leaders, businesses, families and more to reduce the impact of the coronavirus. We've established a $2.5 million rapid research fund to fast-track scientific research to better understand COVID-19 and its interaction with cardiovascular and cerebrovascular diseases. To help you navigate the influx of information we have resources, videos, a live chat and a customer service number you can connect with.
Tobacco and E-Cigarettes
1 in 4 Alaskan teens are vaping putting them at risk for a lifetime of nicotine addiction. In collaboration with Alaska Heart & Vascular Institute, we are working to tackle the problem of youth vaping and support those who want to quit. In addition are collaborating with public health organizations and lawmakers to ensure tobacco and e-cigarette products stay out of the hands of our kids.
Connect with People Like You
Sometimes friends and family with the best intentions can't understand what you're going through and you need to chat with some who has been there. That's where our Support Network comes in. Join today to connect with others. Share your heart or stroke story, help others who are newly diagnosed, chat with other's in the forums, learn about regaining independence and more.
Contact Us
Click on the link below to find our contact information.
Connect with our local team for more information