Ron and Sheila Cuccaro
Utica, New York | Pacesetter's Circle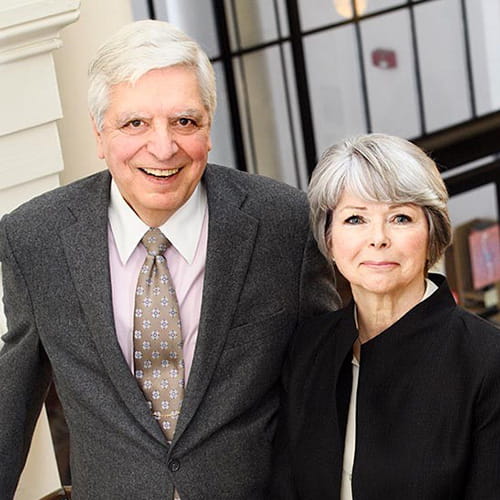 For Ron and Sheila Cuccaro, heart disease hits close to home. Of her tight knit family comprised of her parents and two siblings, Sheila is the only one who has not suffered a heart attack or stroke.
Sheila grew up watching her father struggle with heart disease, having had five heart attacks and multiple strokes that left him paralyzed for 16 years until he passed away at age 73.
Sheila's mother also lived with heart disease and underwent open heart surgery. One of Sheila's brothers sadly died in his 50s as he awaited a heart transplant after suffering multiple heart attacks and stroke, and Sheila's other brother remains her only immediate relative still living, now with multiple lifesaving stents in his heart as a heart attack survivor.
To say the American Heart Association is close to her heart would be an understatement. Sheila and husband Ron have been loyal donors and Cor Vitae members for years, but when the Cuccaros found out about the specific work being done by the American Heart Association in their community of Utica and the Mohawk Valley around blood pressure control, their passion was reignited.
Sheila herself has been on hypertension medications since she was in her 30s and she knows how important maintaining a healthy blood pressure is to protecting the heart, and wants to ensure as many people as possible in her community and beyond receive that message. "Education and prevention is the key to health for all and this effort is a great start," said the Cuccaros.
The Cuccaros' generous gift supports many community-centered initiatives such as distributing nearly 600 blood pressure devices and evidence-based educational materials to those in need.