Dr. Peter DiBattiste
Philadelphia, Pennsylvania | President's Circle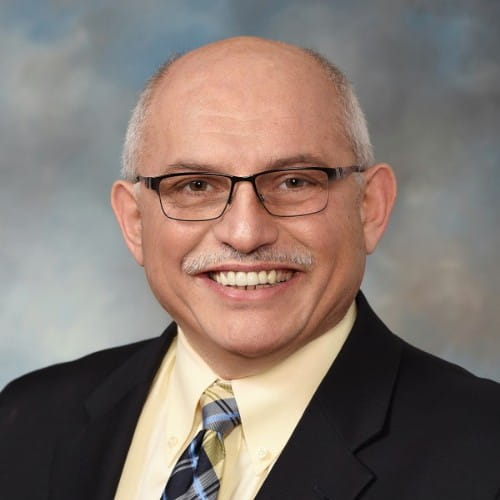 Dr. Peter DiBattiste is quite familiar with matters of the heart. He holds a medical degree from Harvard Medical School and completed his Fellowship in Cardiology at the University of Pennsylvania. Throughout the course of his impressive career, he has authored more than 40 publications in cardiovascular medicine. Pete then joined the pharmaceutical industry where he has overseen numerous development programs specializing in cardiovascular drug development.
It seemed a natural extension of his career to get involved with the American Heart Association. "I faced the extensive consequences of heart disease on a daily basis," Pete said. "AHA's mission always resonated with me." In addition to studying and treating heart disease, Pete experienced it personally. He lost his own grandmother and mother to end-stage heart failure and aortic valve disease, respectively.
In the 1990's, Pete began attending his local annual Heart Ball, and after becoming more familiar and inspired by AHA's work, has now been a loyal volunteer serving in a multitude of positions for over 20 years, including his current role on the Greater Philadelphia Board of Directors and his long-standing Cor Vitae Society membership at the President's Circle level.
"This is just my way of contributing in a small way to better health for all," he said.
Pete's passion for the work of the American Heart Association was reignited when he began learning about disparities in health care. "Social determinants of health were not addressed in the medical school curriculum when I attended," he said. "What I learned through the AHA was really eye-opening. It was a very powerful motivator for me."
It was this new focus and excitement about the work being done around health equity that prompted Pete to join the Paul Dudley White Legacy Society by leaving a gift to the American Heart Association in his will. "It was time for me to do some meaningful estate planning," Pete said, "and as I thought about how I would like to see my resources utilized after my death, I couldn't think of a better cause than the one AHA fights for every day."
Pete encourages others to join him as a dual Giving Society member by taking action to create their own legacy gift. "Think about how you can do the most good for our community and its health, both now and for the long term," he said. "For me, that lead me straight to AHA as an organization whose missions was aligned with my goals and whose track record demonstrates an unrelenting commitment to making it happen."