American Heart Association
Upstate
A relentless force for longer, healthier lives in our community.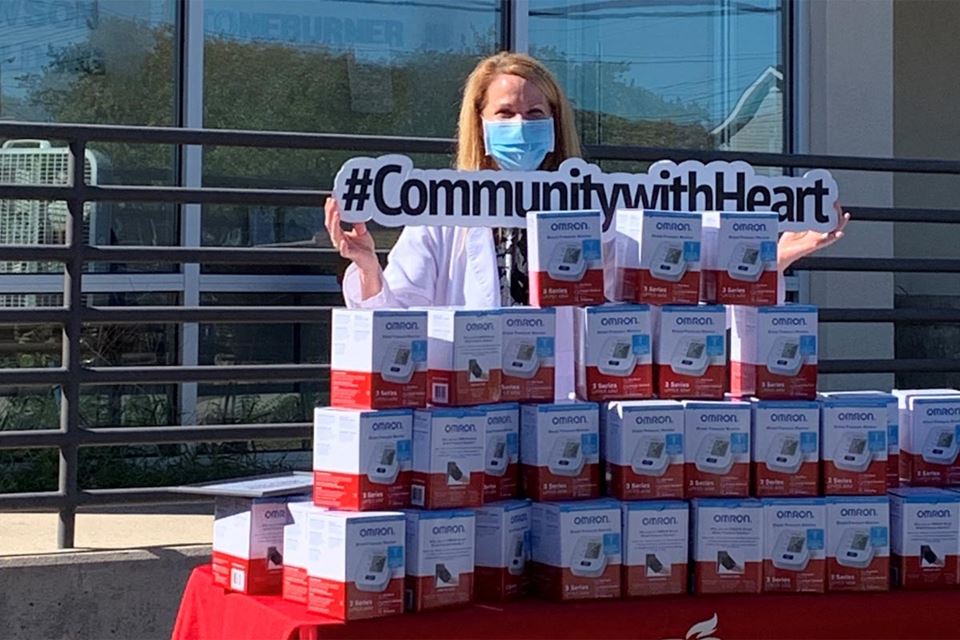 Imagine an Upstate where healthy choices are equitable and accessible, where your zip code does not determine your health. Across our community, we are fighting for longer lives by making the places we live, learn, work, play, pray and heal as healthy as they can be.
We're committed to equitably increasing healthy life expectancy in our community by addressing both physical and mental well-being. Our greatest priority across the Upstate is to help everyone in the community have better access to things like healthy foods and physical activity, as well as, mental health and primary care resources.
Residents in one Upstate neighborhood are expected to live 15 years less than another neighborhood just 5 miles down the road.
Your gift MATCHED!
This Giving Tuesday, your gift will be matched dollar-for-dollar, up to $500,000, thanks Don Hanky & Debbi Bowles Hanky, Kevan & Anita Del Grande, & Kevin Nagle & another anonymous donor from Sacramento, CA.
Local Events:
Commit to a healthy future, and together let's build the health of the Upstate.
A Culture of Health & Wellness
Everyone deserves the best possible life, and it starts right here in our community.
"Women are the heartbeat of the family! As women, we know how important heart health is and we are all a mother, a daughter, sister and a friend. We all must continue to build healthy families together in our businesses, our churches and our neighborhoods. I am thrilled to be part of the American Heart Association's Go Red for Women this year and we want to celebrate the many women who are making heart health a priority in their families."

Amy Doyle, Upstate Go Red for Women Chair
Fighting the silent killer in the Upstate
Are you managing your blood pressure? High blood pressure is known as the "silent killer," and is a leading cause of cardiovascular death, especially for low-income adults. To help some of the most vulnerable residents in Greenville County, we're working with Greenville Free Medical Clinic to implement an at-home blood pressure management program. Find out more!
Bringing basic cooking skills to Spartanburg families
Want to learn how to prepare healthy foods? In collaboration with the Spartanburg Food Systems Coalition, we're launching a series of virtual cooking classes for Spartanburg families. Participants in the pilot program will receive meal kits, along with additional in-person instruction through local physicians' offices. Start learning how to eat healthy today!
Food desert to farmers' market
Did you know the Pleasant Valley community is in a "food desert?" To help, Pleasant Valley Connection and Maranatha Farms launched a new farmers' market to get Pleasant Valley residents better access to healthy foods. Along with community businesses, we support these efforts by providing matching SNAP vouchers, produce bags and other resources. You can help!