American Heart Association
Metro Jackson
A relentless force for longer, healthier lives in our community.
Imagine a Mississippi where healthy choices are equitable and accessible, where your neighborhood or zip code does not determine your health. From our surrounding rural areas to our urban core, we are fighting for longer lives by making the places where we live, learn, work, play, pray and heal as healthy as can be.
In Jackson, we're working to address problems like these within the community and determine the most effective way to partner with other organizations to fight food insecurity.
MS is the 2nd hungriest state in the nation. Nearly 16% of residents struggle with food insecurity, and 1/4 of our children struggle with hunger.
Give with TWICE the heart
For a limited time, your gift will be MATCHED DOLLAR-FOR-DOLLAR, up to $50,000.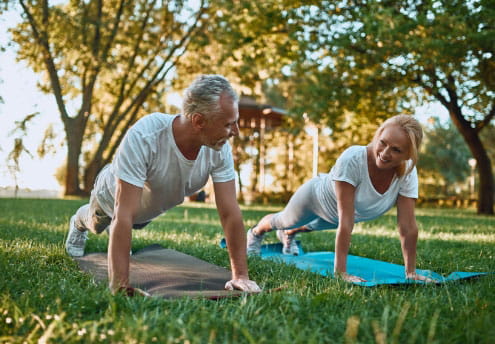 Local Events
Commit to a healthy future, and together let's build the health of Jackson.
A Culture of Health & Wellness
Everyone deserves the best possible life, and it starts right here in our community.
Bringing water access to all Mississippi children
Your kids deserve access to fresh, clean water at school! Kids drink almost three times more water when they have a water bottle filling station to use and drinking water can improve children's school performance and overall health. Please join us as we work to have water bottle filling stations placed in new and majorly renovated schools across the state.
Fighting for life-saving changes in CPR guidance
Did you know bystander CPR can double or even triple the chance of survival from cardiac arrest? New Mississippi legislation will help ensure our 9-1-1 operators are trained to identify whether someone is going into cardiac arrest and to provide CPR instructions in about 20 seconds. Lend your voice to making a difference to this and other life-saving changes through You're the Cure!
Join us to Grow the Good
Do you worry about putting fresh fruits and veggies on the table? Many people across Mississippi struggle with hunger and rely on the Supplemental Nutrition Assistance Program (SNAP) to help them purchase healthier foods. To help more Mississippians have access to healthy foods, you can join us as we ask state lawmakers to fund incentives programs. This would provide matching dollars to participating retailers for SNAP recipients to purchase additional fresh fruits and vegetables.
"I believe everyone has an obligation to try and help make their community a better place. I have always been involved in the community and feel a personal obligation to help improve the lives of others. I'm looking forward to bringing the tri-county area together in a unifying environment to support the worthy cause of the AHA."

Phil Buffington, 2021 Metro Jackson Heart Walk Chair