Food is Medicine Initiative
A collaboration of the American Heart Association and The Rockefeller Foundation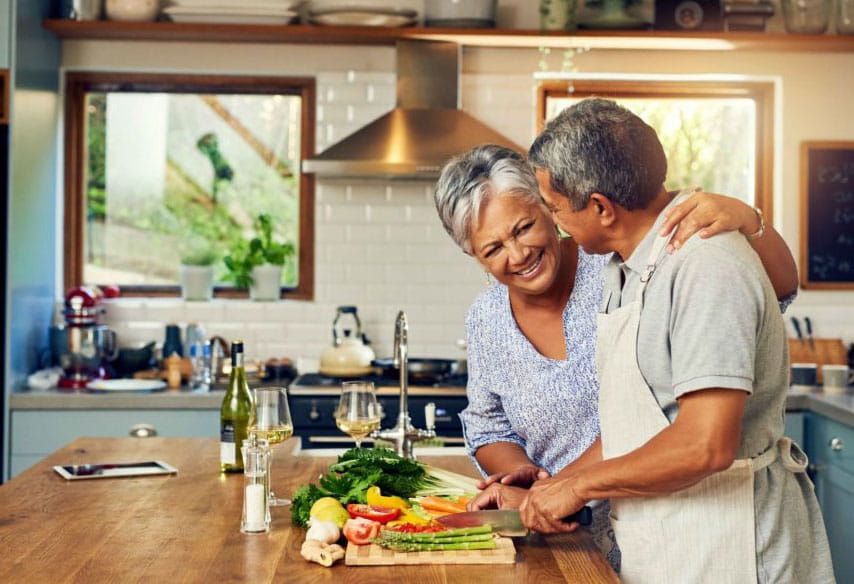 Food is Medicine (FIM) is a movement that recognizes the potential of food to help prevent and manage chronic diseases. The vision for the national Food is Medicine Research Initiative is to accelerate a future in which millions of patients receive the benefits of a more holistic approach to diet and health.
Through this initiative, multi-year clinical studies will lead to a better understanding of health outcomes and cost-effectiveness when treating patients with prescriptions for produce and meals that are specific to their condition. This may include low-sodium nutritious meals for patients with hypertension, carb and sugar-balanced nutritious meals for patients with Type 2 diabetes, and high-fiber, low-fat, and low-sugar meals for patients with cardiovascular disease. These studies will be conducted in close collaboration with national experts in behavioral economics and practitioners of FIM across the country.
By using food as medicine, patients can be empowered to take control of their health, and health care professionals can offer an integrated approach to care. We seek to bridge the gap between nutrition and health care, promoting the use of evidence-based dietary interventions for the prevention and treatment of chronic conditions.
We're building on critical evidence that the health care system can help patients access and consume healthy food.
Our Work
Read about the American Heart Association's longtime commitment to both food and access to health care, as well as The Rockefeller Foundation's commitment to Food is Medicine.
Meet our Leadership & Participants
Meet our esteemed Research Planning Group and Participant Organizations.
Follow our Work
Statement by Dr. Rajiv J. Shah, President of The Rockefeller Foundation, and Nancy Brown, CEO of the American Heart Association, on New Food Is Medicine Research Initiative | American Heart Association