COVID-19 CVD Registry
To better understand the COVID-19 pandemic, the American Heart Association developed a registry for hospitals and health systems caring for COVID-19 patients.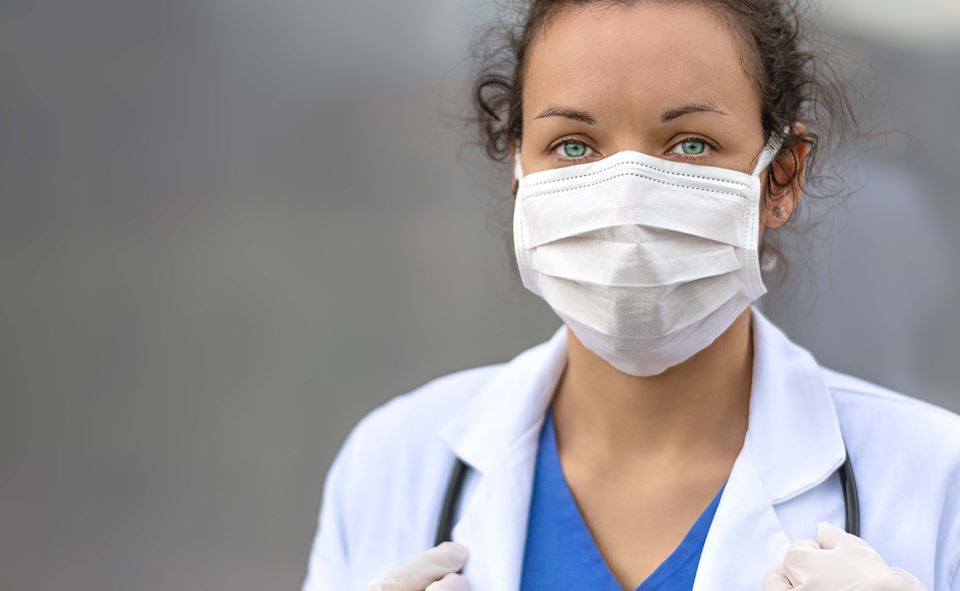 AUDIOCAST SERIES - Quality Improvement in the Time of COVID-19 NOW AVAILABLE
Listen to Dr. Sandeep Das and other experts across the country as they discuss topics related to Quality Improvement in the time of COVID-19.
New Episodes!
As physicians, scientists and researchers worldwide continue to understand the coronavirus (COVID-19) pandemic, the American Heart Association's (AHA) COVID-19 CVD Registry serves as an aggregate data source for potential research on the disease, development of treatment protocols, and identification of risk factors tied to adverse cardiovascular outcomes.
"Having sufficient data is the first step to understanding the impact of COVID-19 on cardiovascular health," said John Warner, M.D., FAHA, chair of the quality oversight committee and past volunteer president of the American Heart Association and executive vice president for Health System Affairs at the University of Texas Southwestern Health System in Dallas, Texas. "As a trusted resource for data and research, with an entry point in more than 2,400 U.S. hospitals, the American Heart Association is uniquely positioned to gather data quickly and accurately."
"Having sufficient data is the first step to understanding the impact of COVID-19 on cardiovascular health"

-John Warner, M.D., FAHA
The AHA created the COVID-19 CVD Registry to better understand the clinical treatment patterns and variations, including the collection of biomarkers, and cardiovascular outcomes in hospitalized COVID-19 patients across the nation. The registry focuses on real-time data from acute care hospitals to better help clinicians and researchers understand and provide feedback to healthcare organizations on how to best treat COVID-19 patients.
The national COVID-19 CVD Registry dataset has been the foundation for numerous publications in peer reviewed journals. These studies have greatly contributed to our collective knowledge on how to best care for patients hospitalized with COVID, including patients with comorbidities, vulnerable patient populations at greater risk of poor health outcomes, and in-hospital quality of care for patients with COVID.
The AHA's COVID-19 CVD Registry powered by Get With The Guidelines® (GWTG) builds on 20 years of successful hospital quality improvement efforts. The no-cost registry helps inform the larger medical community and the aggregated, deidentified data set is available to researchers through the Association's Institute for Precision Cardiovascular Medicine.
Fighting COVID-19 Through Data
During the COVID pandemic, fellows were put on leave, procedures were cancelled, and many clinicians found themselves more idle and itching to contribute. Tracy Wang, MD, MHS, MS, FAHA shares how these doctors are continuing to impact COVID treatments.
Thank You to Our Participating Hospitals!
The American Heart Association recognizes and thanks these hospitals for leading the way toward better health.
Abbott Northwestern Hospital
Allegheny General Hospital
Allegheny Valley Hospital
Anderson Regional Medical Center
Appling Healthcare System
Ascension St. Joseph Hospital
AU Medical Center
Beth Israel Deaconess Medical Center
Beverly Hospital
Bridgeport Hospital
Brigham and Women's Hospital
BronxCare Health System
Buffalo Hospital
Cambridge Medical Center
Canonsburg Hospital
Carrollton Regional Medical Center
Catholic Health - Mercy Hospital of Buffalo
Cedars-Sinai Marina del Rey Hospital
Cedars-Sinai Medical Center
Community Hospital, Community Healthcare System
Cooper University Health Care
Cox Medical Center Branson
District One Hospital
Emory Johns Creek Hospital
Emory Saint Joseph's Hospital
Emory University Hospital
Emory University Hospital Midtown
Eskenazi Health
Essentia Health
Essentia Health East. St. Mary's Medical Center
Essentia Health-St. Joseph's Medical Center
Essentia Health-St. Mary's Hospital of Superior
Floyd Medical Center
Forbes Hospital
Froedtert Hospital
Good Samaritan Hospital, a member of WMC Health
Greenwich Hospital
Hackensack Meridian Health Jersey Shore University Medical Center
Harborview Medical Center
Holy Cross Hospital
Huntington Hospital
Inova Alexandria Hospital
Inova Fair Oaks Hospital
INOVA Fairfax Hospital
Inova Loudoun Hospital
Inova Mount Vernon Hospital
Jefferson Community Health & Life
Jefferson Hospital
Johnston Health
Kearney Regional Medical Center
Kenmore Mercy Hospital
Lake District Hospital
Lawrence + Memorial Hospital
Maine Medical Center
Memorial Hospital at Gulfport
Memorial Hospital West
Memorial Regional Hospital
Mercy Hospital
Mobile Infirmary
Morrill County Community Hospital
Mount St. Mary's Hospital
Mt. Ascutney Hospital and Health Center
Nash UNC Health Care
Nassau University Medical Center
New Hanover Regional Medical Center
New Ulm Medical Center
NewYork-Presbyterian Brooklyn Methodist Hospital
NewYork-Presbyterian Queens
NewYork-Presbyterian/Columbia University Medical Center
NewYork-Presbyterian/Lower Manhattan Hospital
NewYork-Presbyterian/The Allen Hospital
NewYork-Presbyterian/Weill Cornell Medical Center
Northshore University HealthSystem Evanston Hospital
Northshore University HealthSystem Glenbrook Hospital
Northwestern Memorial Hospital
NYC Health + Hospitals/Metropolitan
OHSU
Onslow Memorial Hospital
Our Lady of the Lake Regional Medical Center
Owatonna Hospital
Pardee UNC Health Care
Parkland Health & Hospital System
ProMedica Bay Park Hospital
ProMedica Charles and Virginia Hickman Hospital
ProMedica Coldwater Regional Hospital
ProMedica Defiance Regional Hospital
ProMedica Flower Hospital
ProMedica Fostoria Community Hospital
ProMedica Memorial Hospital
ProMedica Monroe Regional Hospital
ProMedica Toledo Hospital
Providence Holy Cross Medical Center
Providence Regional Medical Center Everett
Providence Saint John's Health Center
Regina Hospital
River Falls Area Hospital
Ronald Reagan UCLA Medical Center
Rush University Medical Center
Saint Vincent Health System
Santa Monica - UCLA Medical Center and Orthopedic and Hospital
Sisters of Charity Hospital
Southeast Health
Southern New Hampshire Medical Center
South Shore Health
St. Catherine Hospital Inc.
St. Francis Regional Medical Center
St. Luke's University Hospital
Stanford Healthcare
Sturdy Memorial Hospital
SwedishAmerican Hospital, A Division of UW Health
Temple University Hospital
The Medical Center at Bowling Green
The University of Kansas Health System
The University of Vermont Medical Center
The University of Virginia Health System
Truman Medical Center
UAB Hospital
UC San Diego Health - UC San Diego Medical Center
UChicago Medicine
UI Health
UNC Hospitals
UNC Lenoir Health Care
UNC REX Healthcare
United Hospital
University Hospital
University of California San Francisco (UCSF)
University of Iowa Hospitals and Clinics
University of Maryland Shore Medical Center at Easton
University of Miami Hospital
University of Michigan Health System
University of Missouri Health Care
University of Utah Health Care - Hospital and Clinics
University of Wisconsin Hospital and Clinics
UR Medicine Strong Memorial Hospital
UT Southwestern Medical Center
UW Medicine | Valley Medical Center
UWMC - Northwest Campus
Vidant Medical Center
Virginia Hospital Center
Wayne UNC Health Care
WellStar Atlanta Medical Center
WellStar Atlanta Medical Center South
WellStar Cobb Hospital
WellStar Douglas Hospital
WellStar Kennestone Regional Hospital
WellStar North Fulton Hospital
WellStar Paulding Hospital
WellStar Spalding Regional Hospital
WellStar West Georgia Medical Center
West Penn Allegheny Health System
Westerly Hospital
Yale - New Haven Hospital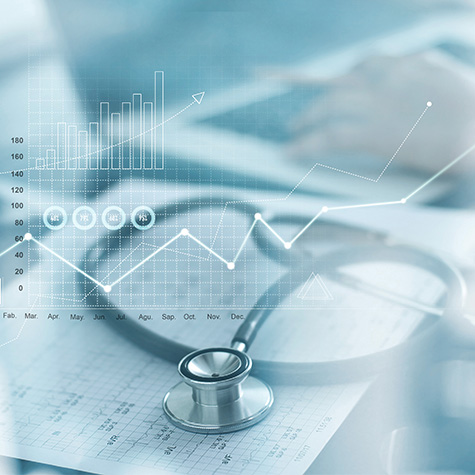 Data Collection
Data collection and feedback reporting are performed using the American Heart Association's IQVIA Registry Platform, an online interactive system provided by IQVIA. Enhancements have been made since the release of the COVID-19 CVD Registry to allow for bulk upload of data to reduce abstraction burden.
Benefits of Participation
In addition to being specifically designed to track all hospitalized COVID-19 patients to get real-time feedback from across the nation, the registry will include the following features:
Access to national and regional benchmarks
Ability to use key learnings and data for future pandemic preparedness
Leverage the registry for powerful rapid research
Future iterations will include enhanced measures and reports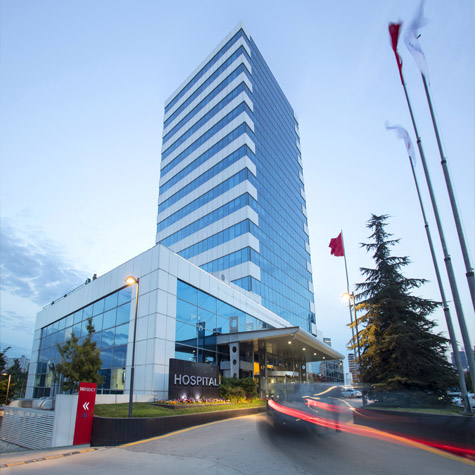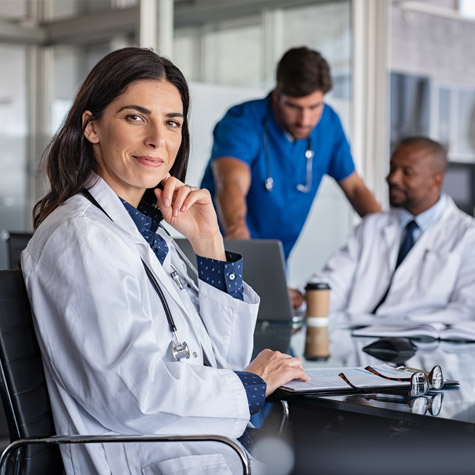 How to Enroll
The AHA has created the multicenter registry to collect biomarkers, clinical data and cardiovascular outcomes in COVID-19 patients. The registry focuses on granular data collection from centers that routinely test biomarkers in COVID-19 patients.
To participate in the registry, complete the information request form and our COVID-19 CVD Registry Team members will be in touch. For questions, please contact qualityresearch@heart.org.
Additional resources and guidance for health care professionals on COVID-19 can be found here.
The American Heart Association's COVID-19 CVD Registry powered by Get With The Guidelines® is currently being offered AT NO COST to hospitals and health systems
Support from the American Heart Association
The COVID-19 CVD Registry is supported by the American Heart Association and our Quality and Systems Improvement staff. These experts have been your partners in improving care, understanding the registry elements and are available to answer any questions you may have on how to operationalize the registry at your facility.