The National Hypertension Control Initiative
Reducing high blood pressure is central to living longer, healthier lives
With the best science available, we're reaching out to communities where hypertension, or high blood pressure, is most prevalent and increases the risks for severe chronic conditions such as heart disease and stroke.
COVID-19 has dramatically exposed social inequities in health, taking a heavy toll among racial and ethnic minorities, with high blood pressure leading to more severe illness.
The National Hypertension Control Initiative was established as a response.
What are the social determinants of health ?
Pre-existing social conditions, such as access to quality health care, jobs, education and housing, that influence differences in the health status of individuals and communities.
What we're doing
Through the NHCI, the American Heart Association raises awareness of high blood pressure and promotes prevention of it through four overlapping community approaches.
Reaching the public and patients with awareness, counseling and self-monitoring devices to successfully control their blood pressure in collaboration with their physicians Incorporating community access and resources for non-clinical screening and wrap-around support
Training healthcare professionals on accurate measurements and best practices to achieve control
Building systems capacity and streamlining processes in health care clinics to ensure timely diagnosis and treatment
Our Collaborators for Healthy blood pressure
The Office of Minority Health focuses on eliminating health disparities and improving the health of racial and ethnic minorities. Its priorities include supporting programs that promote health equity, better-utilizing community health workers in communities of color and encouraging cultural competence among health care professionals.
The Bureau of Primary Health Care administers the program that funds almost 1,400 health centers in all 50 states, U.S. territories and the District of Columbia.
These centers provide accessible, affordable, high-quality primary care to nearly 30 million patients a year, regardless of their ability to pay.
You've got a part to play
Join us as we create new paths to healthier neighborhoods.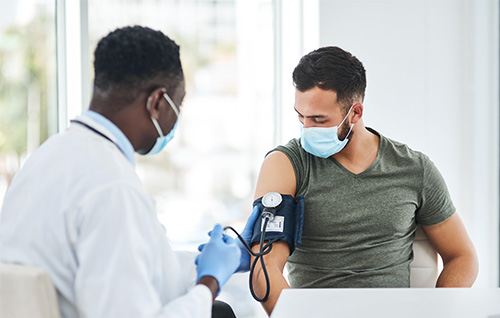 ---