International Stroke Center Certification
Worldwide, stroke is the second leading cause of death and the third leading cause of disability
When someone suffers a stroke, time is critical. Hospitals and healthcare providers need to be prepared to coordinate care quickly and efficiently. The AHA developed Stroke Center Certification to help hospitals create an integrated and collaborative approach to stroke care. Certification ensures continuous and effective quality improvement in stroke care, improving outcomes and survival from stroke in your community, reducing errors and helping your hospital stand out.
An impact as high as the achievement
A Primary or Comprehensive Stroke Certified hospital can expect
Integration of stroke care delivery across service lines
Improvement in your population's health with awareness and prevention efforts
Alignment with best practices to improve efficiency, improving clinical and financial outcomes
Better outcomes for stroke patients using a systemized, evidence-based approach
Identification of gaps to reduce variations in care
Alignment with industry leaders in stroke care
Ongoing support from ASA and MENASO, brands consumers recognize and trust
The AHA and MENASO collaboration
Here's how we are working with the Middle East North Africa Stroke Organization (MENASO) to improve stroke systems of care in the region.
How We Support The Certification Process
We're with you every step of the way, providing:
Tools and resources
Educational opportunities
Individualized assistance from program representatives
Middle East North Africa Stroke Organization (MENASO)
The American Heart Association (AHA)/American Stroke Association (ASA) and the Middle East North Africa Stroke Organization (MENASO) address stroke systems of care in the region.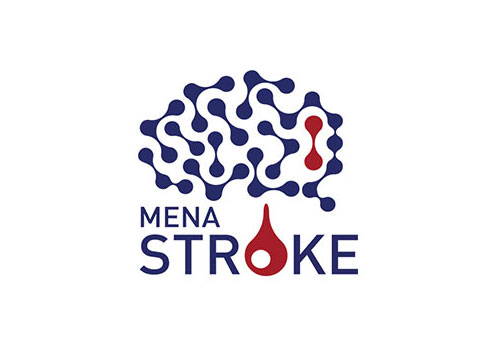 Once you enroll in the Certification Process, we're with you every step of the way:
Leadership, learning and networking opportunities
Achieving certification is an important accomplishment.
Hospitals that succeed join an elite community of committed healthcare centers driving the national and international conversation about stroke care. From access to educational webinars, invitations to share expertise, the exchange of best practice and the free flow of ideas and feedback, participating hospitals and professionals can expect valuable opportunities to stand apart as leaders.
Integrating data and care
The goal of Stroke Center Certification is to help you improve the health of your community by integrating and elevating stroke management across prevention, acute and post-discharge care in hospitals.
Data is at the core of a strong learning health system
Whether you use the ASA Get With The Guidelines ® Stroke registry or another national or international registry, as part of this program, data and personnel will be utilized more economically and where they can have the most impact. The resulting information allows your hospital to benchmark against other stroke centers of excellence in the United States and the region. It also offers research and publishing professional development opportunities, position your hospital as a leader and earning trust from patients.
Professional Tools And Education
Following evidence-based guidelines improves outcomes. These tools and resources make it easier to provide consistent quality care.
Our workshops and webinars provide an easy way for professionals to learn the latest treatment guidelines from our experts.
Stroke Warning Signs
When patients can recognize the warning signs of a stroke it can make the difference between a strong recovery and disability or even death.
Stroke Prevention
Whole body wellness can help you feel stronger, healthier and mentally sharp– and it can also reduce your stroke risk.
Stroke Recovery
There is life – and hope – after stroke. With time, new routines will become second nature. Rehabilitation can build your strength, capability and confidence.
Healthcare Certification Network
Our Online Community for Certified Hospitals
Here you can find support, resources, and the ability to ask questions and receive answers from other experts in the field.