American Heart Association
Mission: Lifeline® Heart Attack
Referring and Receiving Accreditation
Optimize heart attack treatment. And your role in the system of care. When a patient suffers a stemi (st-elevation myocardial infarction) — the most deadly form of heart attack — prompt, seamless delivery of appropriate treatment can make a life-or-death difference. Our stemi accreditation programs help hospitals hone their lifesaving efforts.
How Accreditation Supports Quality Improvement
The accreditation process helps hospitals and other system-of-care entities coordinate their roles to close gaps that could block or slow delivery of effective interventions. At the same time, accreditation helps drive process improvement and consistent adherence to guideline-based treatment measures that can result in better patient outcomes.
How Accreditation Raises Facility Profiles
STEMI accreditation serves as a tangible demonstration of your focus on improving heart attack care and saving more lives. The AHA/ASA helps spread the word through:
Display of the iconic Heart-Check mark, a symbol patients know and trust
National recognition on the AHA/ASA online quality map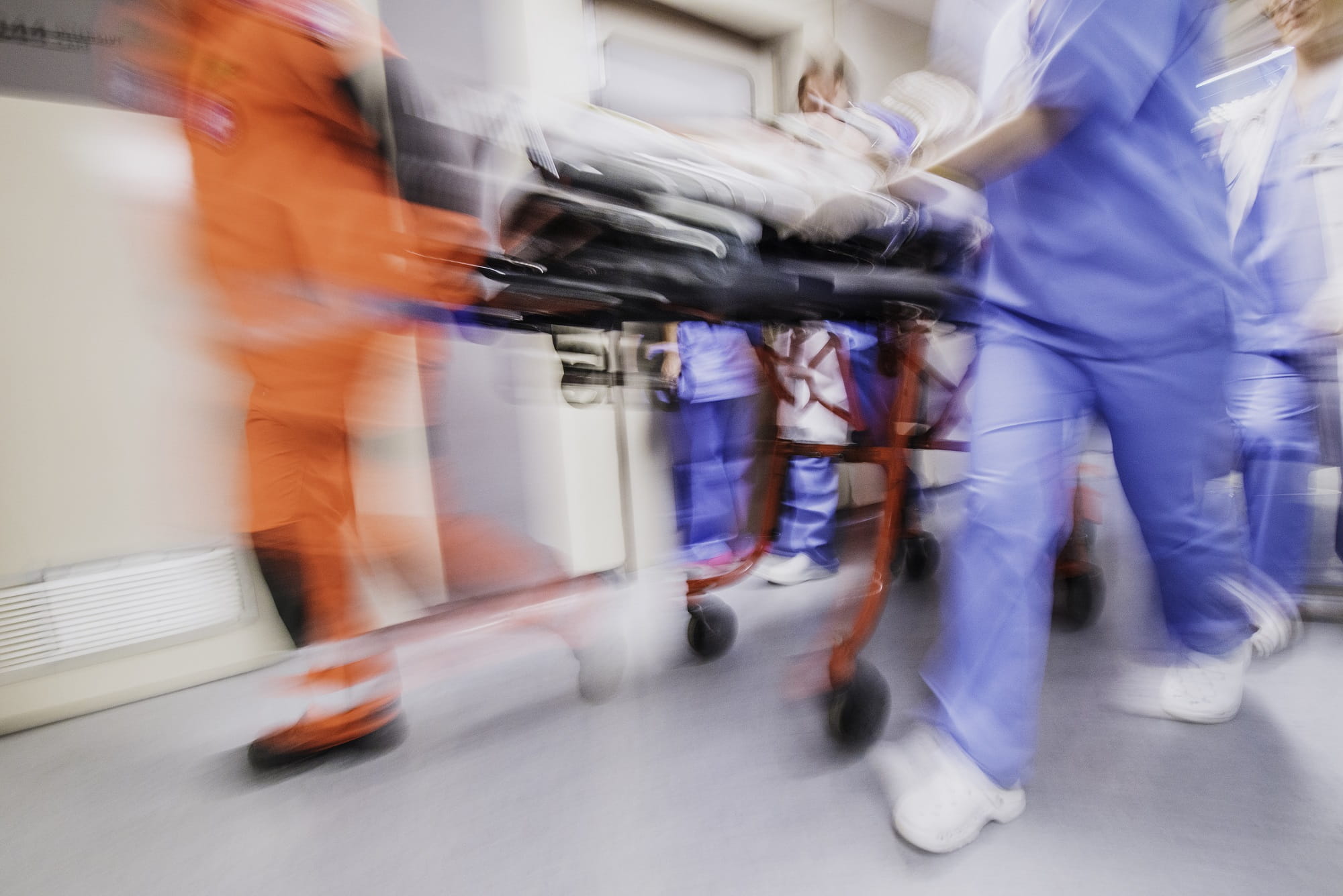 How We Support The Accreditation Process
We're with you every step of the way, providing:
Tools and resources
Educational opportunities
Individualized assistance from program representatives
REFERRING CENTER ACCREDITATION
Mission: Lifeline® STEMI (Heart Attack)
Referring centers play a critical role by stabilizing the STEMI patient and expediting transfer to a primary percutaneous coronary intervention (PCI)-capable STEMI Receiving Center and/or administering fibrinolytic therapy as a primary reperfusion strategy.
Eligibility Standards Include
ED protocols for triage, diagnosis, initial treatment and facilitation of immediate STEMI patient transfer to PCI-capable receiving center (the preferred reperfusion strategy).
Expertise, equipment and standardized protocols to treat STEMI patients with fibrinolytic therapy, if appropriate and if prompt transfer is not an option.
Treatment of STEMI patients according to American Heart Association guidelines.
Prompt transfer of patient data to receiving center hospital team.
Coordination of patient's return to local community and follow-up care after discharge from receiving center.
Involvement in the American Heart Association's Mission: Lifeline® STEMI program.
RECEIVING CENTER ACCREDITATION
Mission: Lifeline® STEMI (Heart Attack)
Receiving Center accreditation identifies hospitals with the capabilities to provide comprehensive STEMI care, including 24/7 percutaneous coronary intervention (PCI).
Eligibility Standards Include
Protocols for triage, diagnosis and treatment of STEMI patients.
Expertise, facilities and equipment to perform PCI.
PCI readiness on a 24/7 basis.
Coordination with emergency medical services (EMS) and referral centers (non-PCI) to prepare for immediate treatment when STEMI patients arrive.
Facilitation of STEMI patient transport.
Participation in a multidisciplinary team with representatives of EMS, emergency services, cardiac cath lab, quality improvement, coronary care unit, physician and nursing staff, meeting regularly to identify challenges and make continuous quality care improvements.
Continuing education, including training for hospital staff/local EMS and community awareness.
Use of systems for collecting data and measuring performance to support continuous quality improvement.
Involvement in the American Heart Association's Mission: Lifeline® STEMI program.