National Hypertension Control Initiative
It's time to create a healthier, more equitable country
Hypertension is a major risk factor for poor health outcomes and mortality among persons from disproportionally impacted racial and ethnic groups.
¡Feliz mes de la herencia Hispana!
Los invitamos a todos a disfrutar un programa: "Sí Se Puede, Controlar lo Controlable, la Hipertensión y COVID-19"
Estamos trabajando para aumentar los indices de control de la presión arterial, al unirse con miembros de la comunidad, empresas, organizaciones locales y centros de salud comunitarios en todo el país para eliminar los obstáculos a la equidad en servicios y mejorar la salud de las comunidades de escasos recursos. El objetivo es reducir la presión arterial alta, los altos casos de contagio de COVID-19 y las enfermedades crónicas graves como las cardíacas y los accidentes cerebrovasculares. La presentación va a ser 100% en español para todos ustedes

¿CUÁNDO? 15 de octubre del 2021,
a las 12:00pm -1:00 (CST) 1:00pm -2:00pm (EST)
¿DÓNDE? Zoom

Todos están invitados.
Happy Hispanic Heritage Month!
We invite everyone to enjoy our upcoming program: "Yes You Can, Control the Controllable, Hypertension and COVID-19"
We are working to increase blood pressure control rates by teaming up with community members, businesses, local organizations, and community health centers across the country to remove barriers to equity in services and improve the health of under-served communities.
Our goal is to reduce high blood pressure, COVID-19, and serious chronic diseases such as heart disease and stroke.
The presentation is going to be 100% in Spanish for all of you!
WHEN? October 15, 2021, at 12:00pm -1:00 (CST)
1:00pm -2:00pm (EST)

WHERE? Zoom Everyone is invited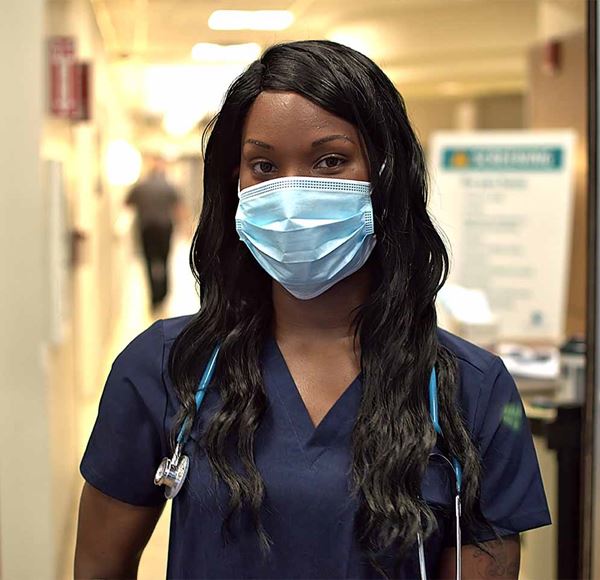 Our Challenge
Hypertension and, by extension, COVID-19 hit vulnerable communities harder than others.
Almost half of U.S. adults suffer from hypertension, and many don't know they have it.
Black and Latinx people are twice as likely to develop hypertension. That disparity can be related to social determinants of health, as well as genetics and other health and environmental issues.
The greater risk for hypertension results in more heart attacks and heart disease, including strokes, which contribute to disproportionate negative outcomes for those infected with COVID-19.
Our Strategy
Increase awareness of hypertension and create an effective preventive care system through four overlapping community approaches.
Engage the public through outreach and messaging to vulnerable communities regarding risks, self-monitoring techniques and connecting with a healthcare professional to develop a plan for blood pressure management.
Collaborate with community organizations to support the community by providing blood pressure education, screenings and encouraging a connection with heath care professionals for blood pressure management. These gathering places may include community-based organizations such as recreation and senior centers, houses of worship and hair salons and barber shops, to name a few.
Involve health care professionals by encouraging best practices in clinical settings, particularly at health centers that serve at-risk communities.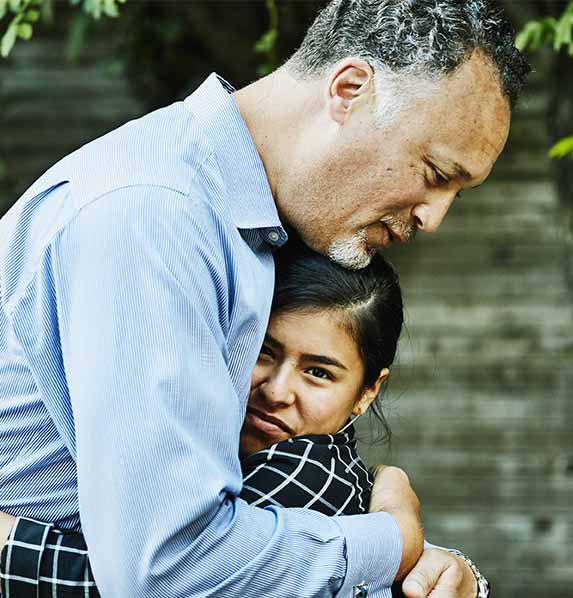 Our goal
Improve health care and save lives in at-risk communities, which are most affected by hypertension and COVID-19.
Increase blood pressure control by working in tandem with community members, businesses and organizations and Community Health Centers across the country to remove barriers and improve health for vulnerable populations.
For questions about the National Hypertension Control Initiative, please email us at nhci@heart.org.
How To Monitor Your Blood Pressure at Home
Whether you're learning how to self-measure your blood pressure at home or if you're bringing this information to your community, we've got you covered. Use these resources to find the right information for you.
When Hypertension and COVID Collide AHA-NHCI
American Heart Association, National Hypertension Initiative discusses the state of the COVID-19 pandemic with an Emergency Medicine Physician about the steps to best protect oneself and loved ones during this fourth wave of infections.
You've got a part to play
Join us as we create new paths to healthier neighborhoods.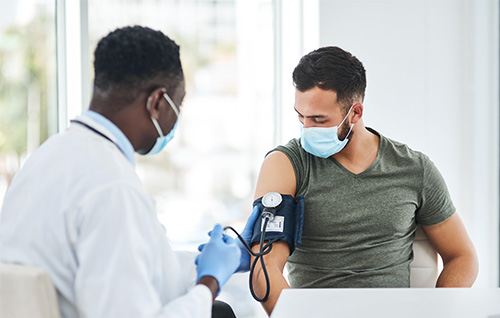 This initiative is supported by a cooperative agreement with the Office of Minority Health (OMH) of the U.S. Department of Health and Human Services (HHS), as part of a financial assistance award totaling $12.2 million in partnership with the Health Resources and Services Administration (HRSA). The contents do not necessarily represent the official views of, nor an endorsement by OMH/OASH/HHS or the U.S. Government. For more information, please visit: minorityhealth.hhs.gov.