Together Tuesdays™ at Work
Employee engagement resources for Together Tuesdays.
Coworkers who dine together SHINE TOGETHER.
As cheesy as that sounds, research does show that people who enjoy frequent meals with others have better social and emotional well-being.
Invite your employees to participate in Together Tuesdays.
Help your employees build healthier habits using our Healthy for Good™ tools and resources.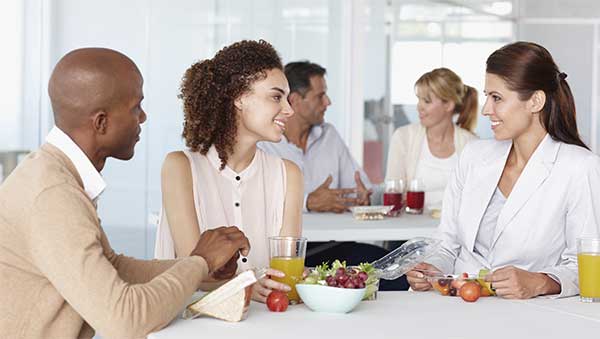 Together Tuesdays Resources
Get employee engagement back on track with Together Tuesdays™, a simple weekly meal or snack time when coworkers get to know each other better.