Building Upon a Culture of Health
On a mission to be a relentless force for a world of longer, healthier lives.
Imagine a city where healthy choices are equitable and accessible, where your freeway exit does not determine your health. We are fighting heart disease and stroke, the No. 1 and No. 5 killers of all Americans, by making the places we live, learn, work, play, pray and heal healthier.
Did you know 33% of those in Montgomery County have high blood pressure?
Show you have Montgomery County at Heart
Your voice matters! As a proud member of Montgomery County, you have an important role to play in helping to improve the long-term health of our city.
Montgomery County Happenings
May is National Stroke Month. Learn more about how you can get involved at the link below.
Get Involved With Your Community
CPR Training
This year in Houston, the CPR bystander rate is 49% - down from 51% from last year - which means there is less than a 50/50 chance that someone will receive CPR in an emergency outside of a hospital. 70 percent of out-of-hospital cardiac arrests happen in homes. Emergencies leave us feeling helpless, but they don't have to. Last year, we trained more than 186,500 adults and teens in Hands-Only CPR™. Take two minutes to learn Hands-Only CPR now. When a person has a cardiac arrest, immediate CPR can double or triple their chance of survival. Prepare to save a life, find a CPR course near you today.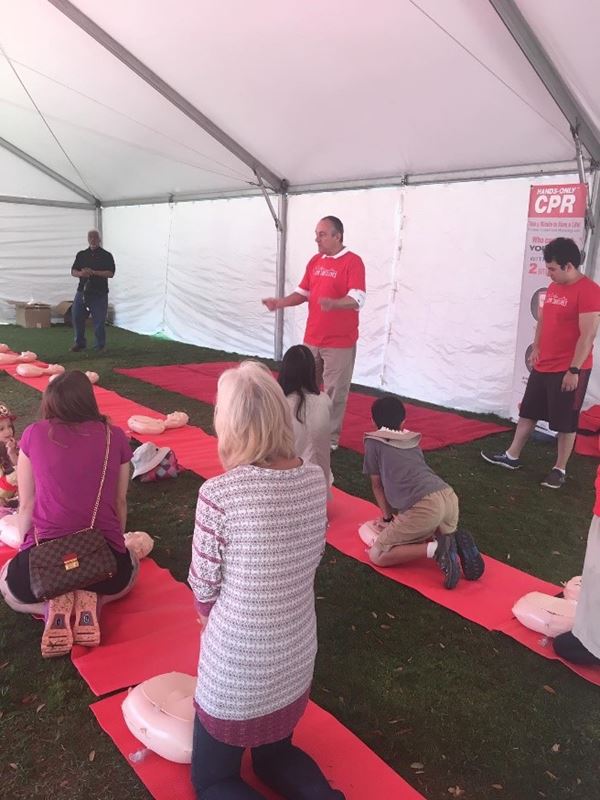 Blood Pressure/Hypertension
33% of adults in Montgomery County live with high blood pressure, putting them at greater risk for developing life-changing and potentially life-threating conditions. Damage to your blood vessels from high blood pressure can lead to heart attack, stroke, heart failure and other serious health threats.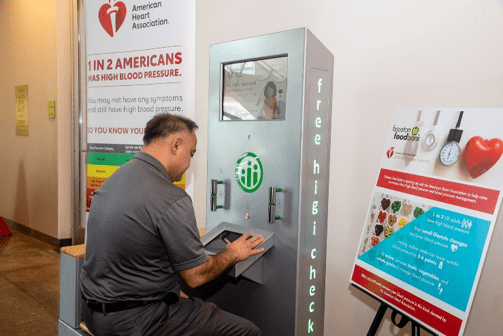 Check. Change. Control. Cholesterol™
The AHA launched Check. Change. Control. Cholesterol to improve the identification and management of cholesterol across the nation. This national initiative aims to reduce the number of Americans who have heart attacks and strokes by urging medical practices, health service organizations, and patients to screen and treat this important risk factor.
Check. Change. Control. Cholesterol supports physicians and care teams by offering access to the latest research, tools, and resources to reach and sustain cholesterol control rates among the adult patient population that they serve.
Food Insecurity
Social determinants of health (SDOH) such as food insecurity, are inextricably linked to disease risk and health. In the greater Houston area, about 678,000 residents live within a food desert. Zip code is a better predictor of health than one's genetic code. In Harris County, the range of life expectancy is 23.4 years. Some neighborhoods have better access to parks, secure family and social support, access to fresh fruits and vegetables - all of which offer the opportunity for good health.

Additionally, we have launched a bold, triple-threat strategy to combat the e-cigarette use epidemic with research, advocacy and youth activation. In the Greater Houston area, the AHA is tackling this epidemic head-on by working with schools to hold community dialogues and equip students to take a stand.

Advocate. Invest. Volunteer.
Saving lives starts with YOU. We will only beat heart disease and stroke if we work together. Through public policy advocacy, we can affect necessary and sustainable policy, system, and environmental change. Monetary gifts fund innovation research for more effective treatments.
We also depend on the time and talent of volunteers to help us create a healthier world, free of heart disease and stroke.
Contact Us
2002 Timberloch Pl,
Suite 200, Room 58
The Woodlands, TX 77380

(832) 918-4000